PUTIN PANICS: MOBILIZES TROOPS TO DEFEND KREMLIN, MOSCOW AMIDST COUP THREAT BY MERCENARY LEADER
Chaos in nuclear nation raises wild new risks
Yevgeny Prigozhin with his private army 'Wenger Group' (Photo: Screenshot from CBS News video)
In the most serious crisis in the Russian capital since the collapse of the Soviet Union in 1991, President Vladimir Putin mobilized troops, tanks and armored personnel carriers early Saturday morning to protect the Kremlin and Moscow from the rapidly rising risk of an armed coup.
Mark Esper, who served as U.S. Defense Secretary in the Trump-Pence administration, told CNN last night that the mobilization of armed forces to defend the capital proves that Putin is taking the coup threat "very seriously."
The threat comes from Yevgeny Prigozhin, the leader of a Russian mercenary group known as the Wagner Group.
Prigozhin is denouncing Moscow's leaders as "evil" and vowing to wreak vengeance on them.
Prigozhin, with an estimated 25,000 to 50,000 armed fighters in his militia, has long been paid by the Kremlin to fight for Russia in Ukraine, and to advance Russian interests in other parts of the world.
But Prigozhin has recently turned against Putin and the leaders of the Russian military.
"The evil that the military leadership of the country [Russia] brings must be stopped," said Prigozhin.
He accused Russian Defense Minister Sergei Shoigu and other Kremlin officials of "deceiving the public and the president" about why a war with Ukraine was necessary in the first place.
He is blasting their incompetence on the battlefield in Ukraine and disastrous leadership in Moscow.
What's more, Prigozhin is accusing the Russian military of betraying him by bombing his units and killing 2,000 of his fighters in Ukraine.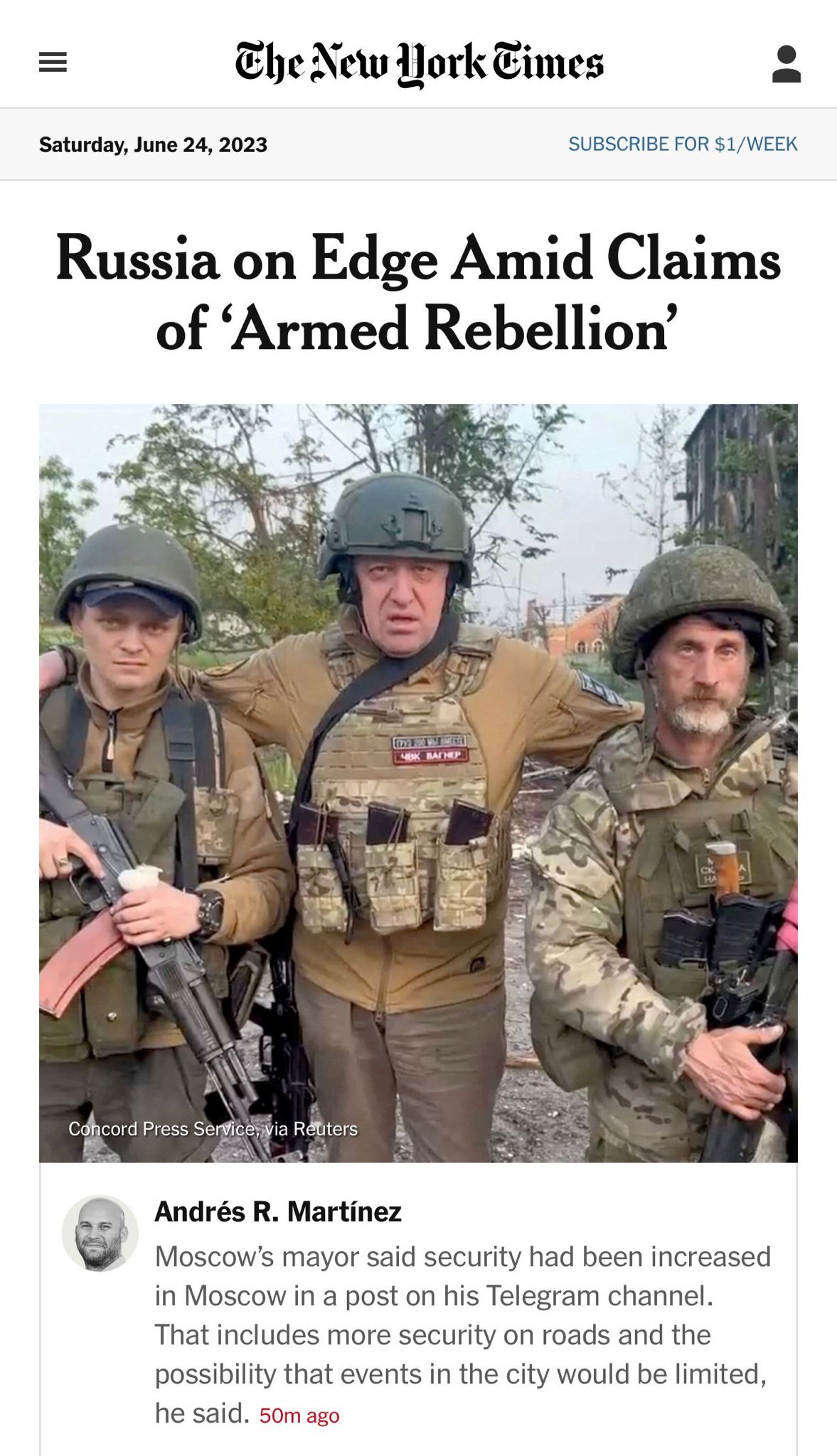 As a result, he is now openly defying the Putin regime, accusing them of trying to plunder Ukraine's wealth, not protect Mother Russia from NATO's eastward expansion.
On Friday night, Prigozhin sent armed Wagner forces — equipped with tanks and APCS — into the Russian province of Rostov, where they reportedly captured the Russian Defense Ministry's headquarters there, along with the offices of the FSB, Russian internal security services.
They faced no resistance.
Russian forces largely melted away and put up little, if any, resistance.
Rumors then began to spread rapidly that Wagner forces were next headed to Moscow.
That's when Putin panicked.
He ordered roadblocks set up at all entrances to the capital.
He ordered Red Square to be locked down.
And he ordered the Kremlin to be surrounded by military units believed to be loyal to him.
That's because Prigozhin appears to be seething with anger and on the rampage.
"In an audio recording posted just after 5 a.m. Rostov time, Prigozhin repeated his threat that his troops would destroy anything that stood in their way," Politico reported.
"Once again I'm warning everyone: we will…destroy everything around us," Prigozhin declared. "You can't destroy us. We have goals. We are all ready to die."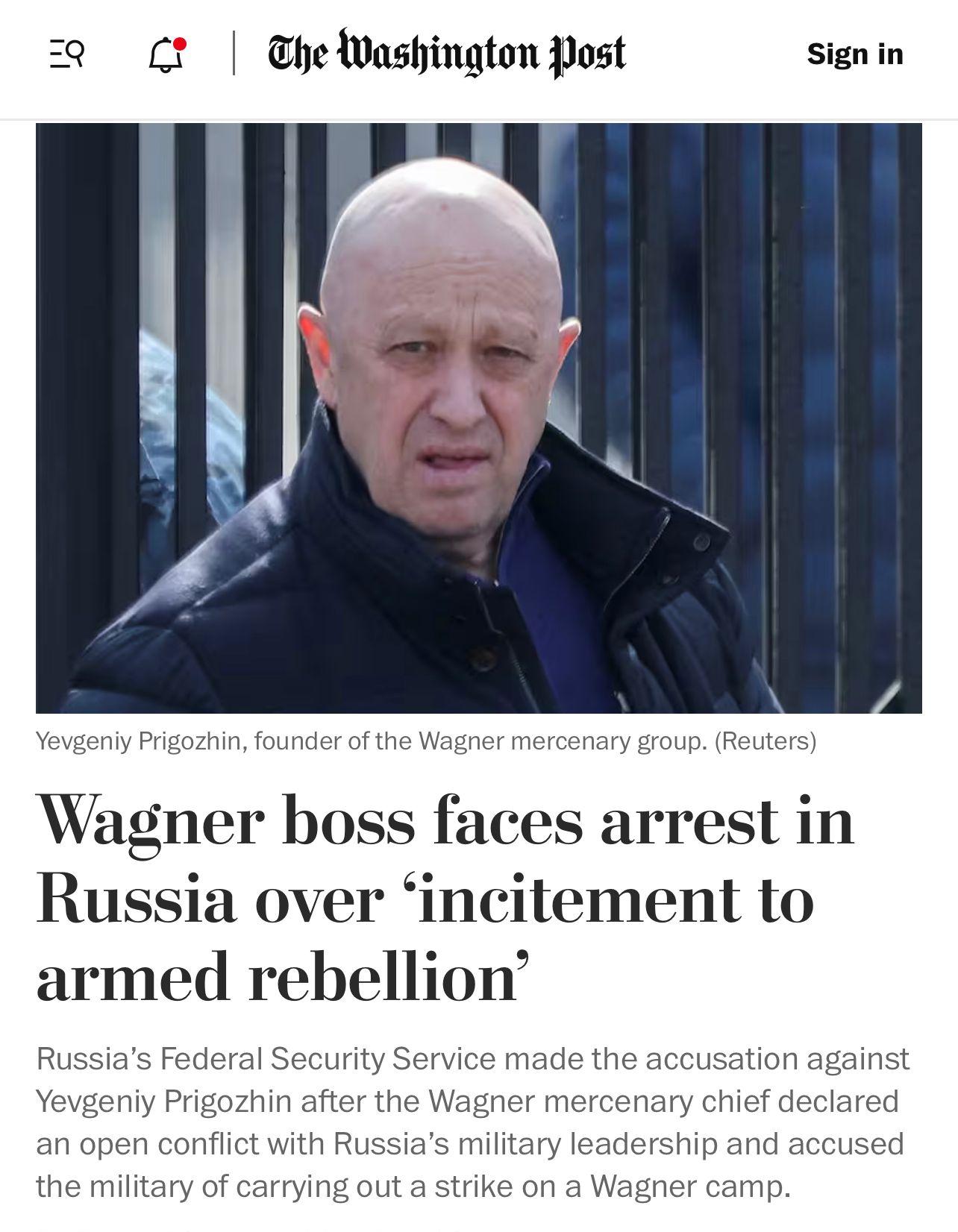 Russian Lieutenant-General Vladimir Alekseev, first deputy chief of the armed forces general staff, said Prigozhin does not have the authority to give orders, Politico noted.
"This is a state coup," he insisted, "come to your senses!"
As great as it would be to see Putin and his bloodthirsty and wicked regime toppled by moderate pro-democracy forces friendly to Israel and the West, the prospect of a coup in Moscow — or the eruption of civil war by thuggish and bloodthirsty mercenary forces — could prove to be a nightmare scenario.
Might Putin resort to using tactical nuclear weapons to defend his regime?
And if Putin falls, who exactly would replace him?
Someone better or someone much worse?
And who exactly would control Russia's nuclear forces?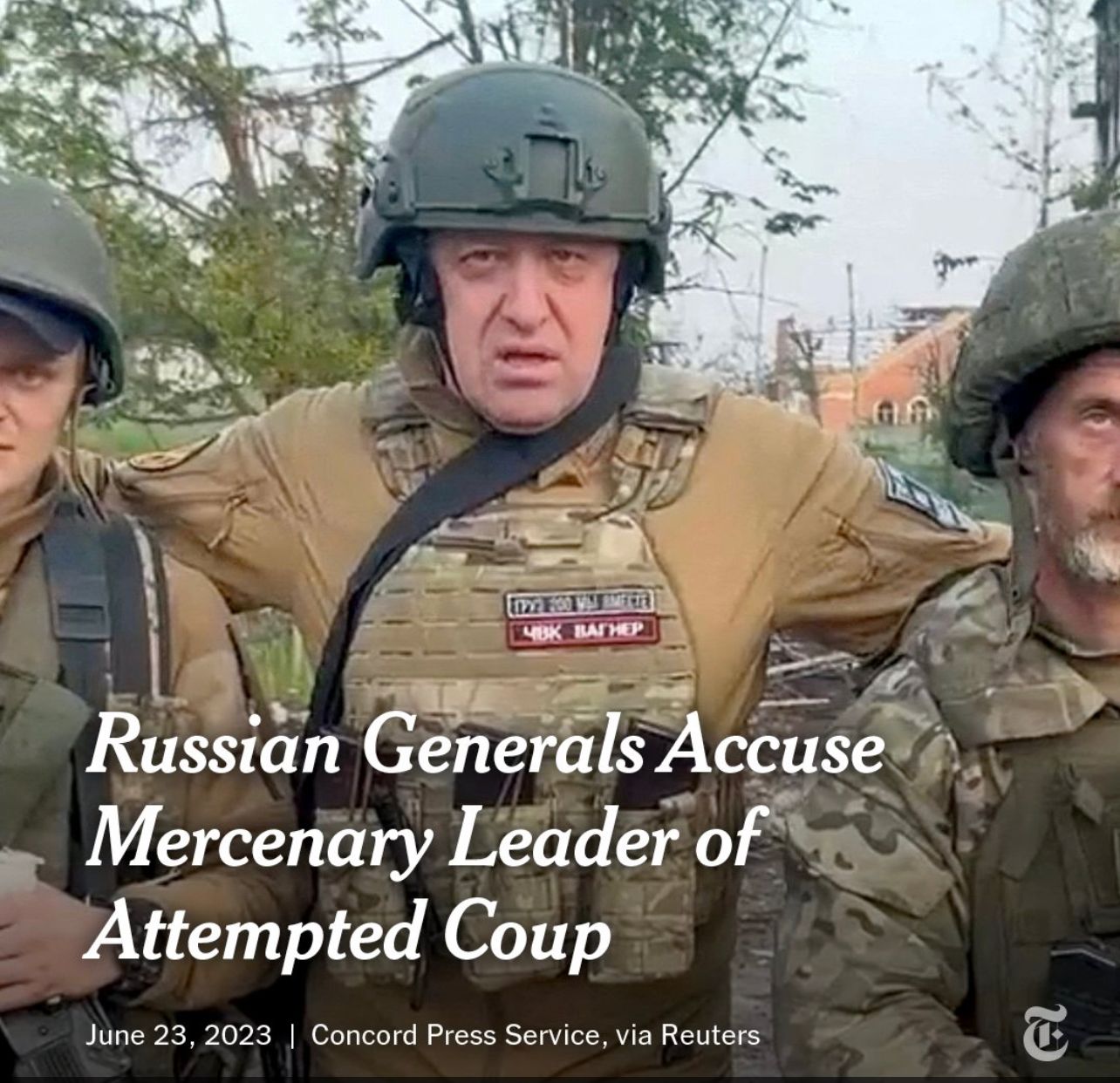 The leader of the mercenary Wagner Group is in "open insurrection," and the stakes could be huge not only for Ukraine, which is fighting a Russian invasion but for the West as well, retired U.S. Army general Barry McCaffrey told NBC News.
"This will be of enormous interest, not just to Ukrainians, because it will obviously affect the ground and air war in Ukraine," McCaffrey said on MSNBC. "But at the end of the day, we don't like — we, the U.S., the European Union, NATO, don't like a nuclear-armed country involved in civil war."
"Prigozhin is not a step up from Putin, he's just another gangster," McCaffrey said.

Joel C. Rosenberg is the editor-in-chief of ALL ISRAEL NEWS and ALL ARAB NEWS and the President and CEO of Near East Media. A New York Times best-selling author, Middle East analyst, and Evangelical leader, he lives in Jerusalem with his wife and sons.
Popular Articles
A message from All Israel News
Help us educate Christians on a daily basis about what is happening in Israel & the Middle East and why it matters.
For as little as $5, you can support ALL ISRAEL NEWS, a non-profit media organization that is supported by readers like you.
Donate to ALL ISRAEL NEWS
Latest Stories
Comments