Putin is an 'evil dictator' and 'war criminal' who must be stopped, Natan Sharansky warns Evangelicals, tonight on THE ROSENBERG REPORT
JERUSALEM, ISRAEL — Tonight, we begin Season #2 of THE ROSENBERG REPORT, my prime-time TV show on TBN.
But I'm still blown away by how much news we covered, and the exclusive interviews we conducted during Season #1.
Among our most important shows:
• Former Israeli Prime Minister Ehud Olmert giving his first American TV interview about how he gave the order to destroy Syria's top secret nuclear plant in 2007;
• Prime Minister Benjamin Netanyahu's national security advisor, Tzachi Hanegbi, speaking about how Bibi came back to power ready to attack Iran's nuclear industry if Biden can't or won't find a peaceful way to neutralize the Tehran nuclear threat; 
• Iranian Crown Prince Reza Pahlavi coming to Israel for the first time and giving us his only interview on an American TV network to tell us why he wants to overthrow the wicked regime in Tehran, create a true democracy there, and make a peace treaty with Israel.
As we kick off Season #2, we begin with a debate that's raging in the U.S., Israel and Western Europe.
• Who is Russian President Vladimir Putin?
• What exactly does he want?
• And just how far is he willing to go to get it?
Tonight, I'll share with you my conversation with the great Jewish hero Natan Sharansky as we explore these three critical questions.
After all, Sharansky knows Putin personally and I want you to hear the views and assessment of a man who has looked Putin in the eye and taken his measure.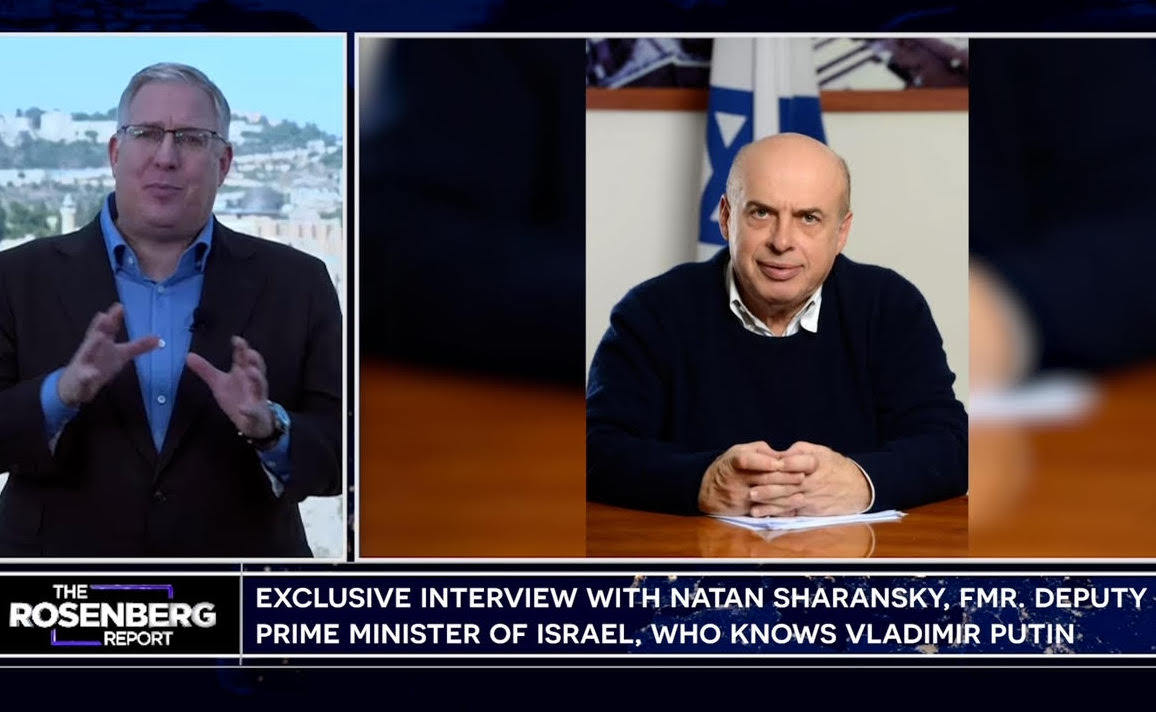 Sharansky was born and raised in the USSR — and specifically in Ukraine.
A human rights activist, Sharansky was imprisoned by the KGB and spent nine years in the Soviet Gulag.
When he was finally released, he emigrated to Israel, entered politics, and rose to become Israel's deputy prime minister.
During his years in the highest echelons of the Israeli government, Sharansky traveled repeatedly to Moscow to meet with Putin as KGB chief, and later as the president of the Russian Federation.
In August, my colleagues at The Joshua Fund and I invited Sharansky to have lunch in Jerusalem with a delegation of Evangelical pastors and their wives.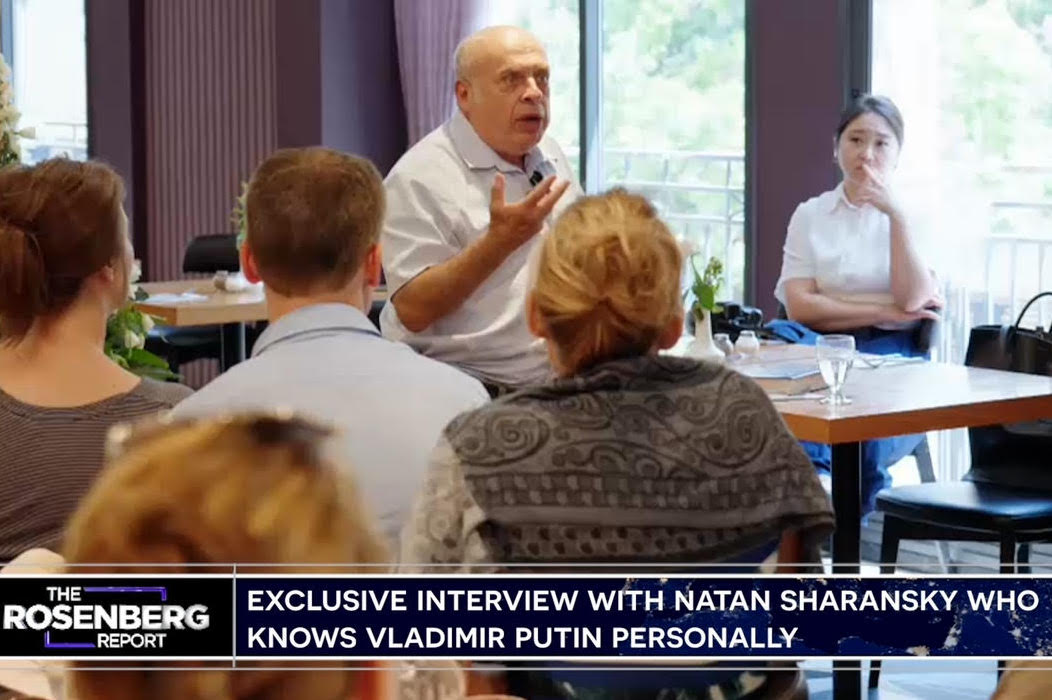 Natan Sharansky speaking to the The Joshua Fund delegation in Israel, August 2023 (credits All Israel News staff)
It was a fascinating conversation and I'm glad we filmed it.
Tonight, I'll show you excerpts, including Sharansky describing Putin as "an evil dictator" and "a war criminal" who wants to "rebuild the Russian empire" and thus keeps invading one country after another and threatening to use nuclear weapons.
Sharansky warns that Putin must be stopped now, before it's too late.
And he's worried that President Biden is showing such profound weakness that Putin will contour to exploit.
Don't miss our season premiere of THE ROSENBERG REPORT.
It airs tonight on TBN at 9 p.m. EDT.
You can also watch the interview on the TBN app and on our website, www.RosenbergReport.TV.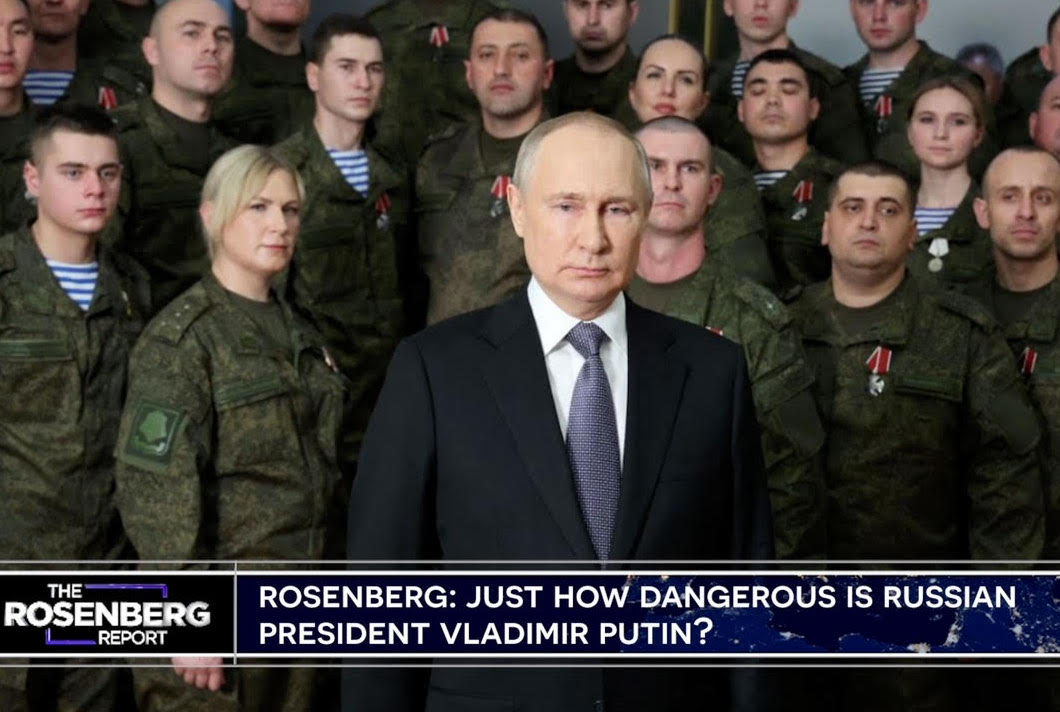 Joel C. Rosenberg is the editor-in-chief of ALL ISRAEL NEWS and ALL ARAB NEWS and the President and CEO of Near East Media. A New York Times best-selling author, Middle East analyst, and Evangelical leader, he lives in Jerusalem with his wife and sons.
Popular Articles
A message from All Israel News
Help us educate Christians on a daily basis about what is happening in Israel & the Middle East and why it matters.
For as little as $5, you can support ALL ISRAEL NEWS, a non-profit media organization that is supported by readers like you.
Donate to ALL ISRAEL NEWS
Latest Stories
Comments