FACES OF THE LOCKDOWN
FACES OF THE LOCKDOWN
Private Jerusalem pre-school in dire straits after months of national COVID closures
ALL ISRAEL NEWS speaks with Little Hearts manager Emily Shkedi about the challenges the school has faced — and its prospect of surviving the virus closures
Little Hearts Preschool (Photo: Facebook)
JERUSALEM — They just can't seem to catch a break.
Every time the country goes into lockdown, Little Hearts Preschool loses weeks if not months of tuition. When the small private school reopens and gets back on its feet, a new lockdown seems to come around to set it back again.
Israel is in its third national lockdown since March 2020, each one an attempt to push back against rising COVID-19 infections. And each time this happens, schools are caught up in the shutdown along with other businesses.
This has created an unavoidable emotional strain on students and teachers alike. But while most public schools are compensated during shutdowns, the private ones are forced to grapple with challenging businesses decisions and unwanted cuts.
Little Hearts is one example. 

ALL ISRAEL NEWS spoke with Emily Shkedi, the general manager of the school, who said, quite frankly, that this third lockdown "is a bummer."
"I can already tell you that this whole thing, from March till now, has been really turned our preschool upside down," Emily Shkedi said
The school, which recently switched over to a Montessori format, launched several fundraising campaigns last year just to say afloat. Shkedi wasn't sure whether they could open on Sept. 1, but since then, we've had two more lockdowns.
Shkedi said the school loses 90,000 shekels ($27,550) every month during the closures since they don't charge tuition when the school is closed.
"The fact that we raised a little extra in November in donations is going to help us this month and lessen the blow, but it's just another setback. And we'll probably feel it in the month of February," she said.
"Our preschool runs on tuition and donations, period: Tuition is around 65% of our income and donations are around 30 to 35% of our income," Shkedi explained. "So when you go a whole month without tuitions, that's where our big financial struggle comes in."
But when you are dealing with children, sometimes the emotional challenges are harder to measure than the financial ones.
ALL ISRAEL NEWS: What changes have you and your staff faced since the pandemic began?
SHKEDI: I would say the emotional toll this has taken on me and the administration has been significant. Everyone is on edge and so much more concerned than ever about every single runny nose. It makes it harder to have a positive pre-school atmosphere.
So that's something we've been struggling with, making sure that we follow all the Ministry of Education regulations. Our teachers wear masks. Parents don't come into the classroom. They have to sign a health form every day. And all the stopping and starting due to lockdown — having to restart the school year.
The first week of school, one of our teachers was diagnosed with corona. So right after we started we ended up having to take a week off. We never actually even heard from the Ministry of Health, but I took the initiative and called them. And you would be shocked how hard it was to figure out what we should do. In the end, basically the teachers had to finish out home isolation, including myself. And then we came back. Then, a week later, a mom had tested positive for corona so then that classroom was closed for basically another week.
And within a week of that, we had the second (national) closure.
So the beginning of our school year was super rough with a lot of logistics, with a lot of stress. I just can't explain to you how stressful it was trying to arrange what to do when you have a teacher who tested positive for corona especially when no one from the Ministry of Health is contacting you and trying to navigate that. We did the best we could and according to everything they told us at the Ministry of Health.
To come back from that and then to leave again for the shutdown, that was just super stressful. So that is how our school year started, which is a little crazy.
ALL ISRAEL NEWS: Wow, that is stressful! As a preschool, you aren't just running a business that is losing money with these lockdowns, you have little children that are affected as well. How are you, your staff and the children dealing with these interruptions?
SHKEDI: I would say that the children and the parents of young children are truly the ones affected the most emotionally during these lockdown, maybe as much as older people who are all alone.
Children thrive on routine. And I'm sure you can nod your head at everything I'm saying. Our first months back to school are always a struggle — the month of September. There's a lot of crying and they have a difficult time parting from their parents. So then to have that and then another closure and then come back, it's almost like starting the preschool over again.
The emotional toll is really hard on the kids. It's the stopping and starting. It's the lack of routine. It's the lack of the social interaction. Some of our kids are too young for Zoom, but the teachers have been doing two Zooms with their classes every week just to keep connected with the kids. They make phone calls to them and their families to say hi and that's been really sweet and kept everybody in the community connected.
ALL ISRAEL NEWS: Do you have different challenges as a Montessori school?
SHKEDI: Being Montessori, it's a progressive year. As the children's skills develop we bring out new activities. For instance, things that we would have been working on in November, we were actually still back on the activities of September. But we decided, let's just take a deep breath and just determine that this year things will look different. We are not lowering our expectations or how we care for children or what kind of educational experience we offer them. But lowering our expectations of what the school is going to look like and how it's going to progress.
ALL ISRAEL NEWS: With all the starting and stopping, how do you charge the parents? How does it work with tuition?
SHEKDI: Basically our policy is, when we're not in session, we are not charging tuition. So if we're gone for a month, then people don't pay tuition that month.
We closed back in mid-March for almost two full months, going into three. We brought some some children back at first and then everybody came back after three months. So we needed an extra $90,000 just to get ourselves through the summer to open in September. We raised the money, which was amazing, but it also meant that when we opened Sept. 1, we were still in more of a month-by-month battle as opposed to having a cushion.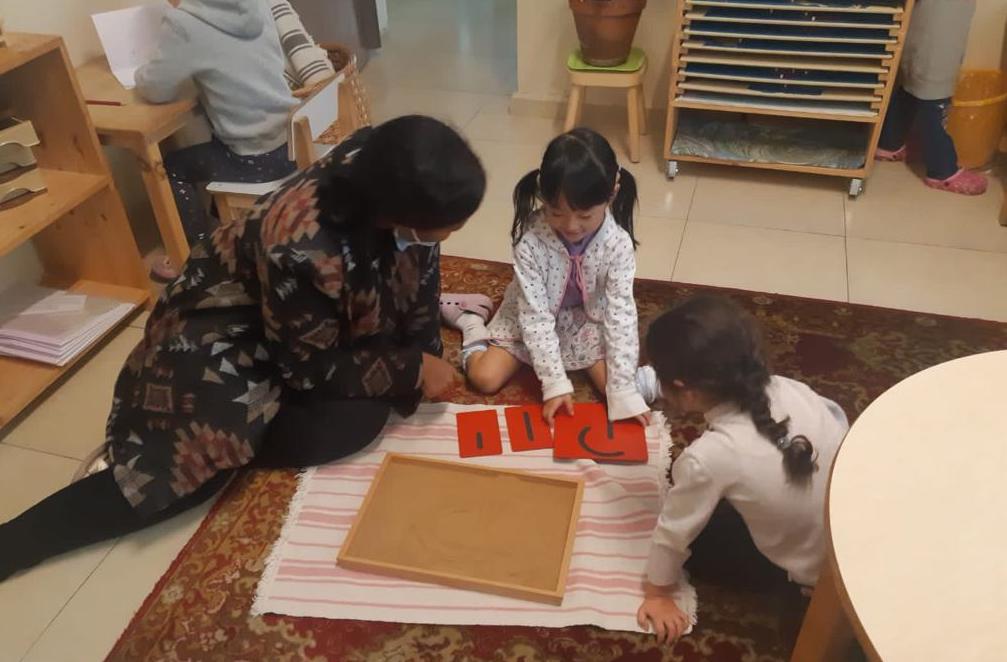 Little Hearts adheres to Ministry of Health guidelines regarding COVID in its preschool classes (Photo courtesy)
For this lockdown, parents already paid through January which means we won't charge in February. So February is where we will feel the financial strain.
Our main concern is the consistency and the wellbeing of the families and the children. And of course, for me, as an employer, it's really important that my teachers do well. And the lockdown is just such a bummer — everyone has to go on unemployment which is only 65% of our income.
ALL ISRAEL NEWS: What are your prospects for the future? After the first lockdown you weren't sure if the school would stay afloat, and now we are at No. 3.
SHKEDI: We've struggled staying on our own two feet. Even before the pandemic we had to fundraise in order to rebuild our base as an organization. So, to have corona hit on top of that was a pretty big blow. It's definitely been a struggle and this third wave is super discouraging.
Our income is two things: It's tuition and it's fundraising. And when we have a full house, and every classroom is full, people are paying their tuition. But we still need to raise about 30 percent for our scholarship fund and for any additional building expenses.
After the second lockdown, our enrollment was down. Tons of families pulled out their kids, especially the younger ones. They were nervous about COVID and they just prefer to keep their kids home or they do so if their older kids are not in school or if they are international families who didn't make it back into the country.
So when our enrollment is low and we're not reaching now 70 percent of income that tuition brings in, that is a huge extra burden on us.
ALL ISRAEL NEWS: Wow, that's heavy. Well, we certainly wish you the best and hope for some miracles to pull your school through this situation.
SHKEDI: Thank you for reaching out. We are just hoping to get back on a regular schedule, that we will be able to recover the financial losses from another full month shutdown and, somehow, I would love to reimburse my teachers for their lost income this year.
For more information about Little Hearts Preschool, please go to their website at littleheartspreschool.org.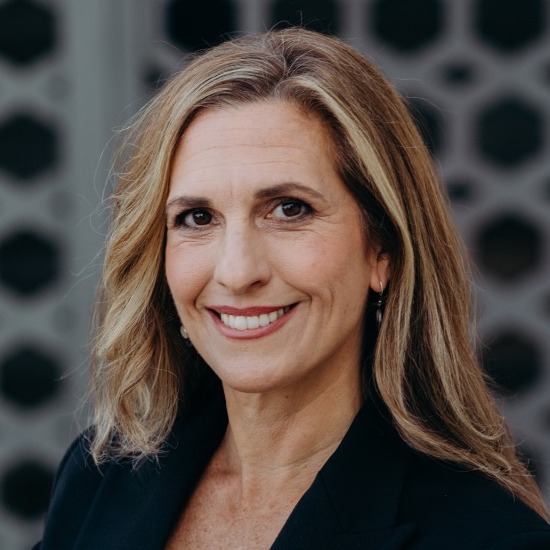 Nicole Jansezian was the news editor and senior correspondent for ALL ISRAEL NEWS.
Popular Articles
A message from All Israel News
Help us educate Christians on a daily basis about what is happening in Israel & the Middle East and why it matters.
For as little as $5, you can support ALL ISRAEL NEWS, a non-profit media organization that is supported by readers like you.
Donate to ALL ISRAEL NEWS
Latest Stories
Comments