President Biden agrees to visit Israel within the year as Bennett warns against 'damaging' Iran nuclear deal during phone call
Invitation comes as Israeli leaders are nervously monitoring Iranian nuclear deal developments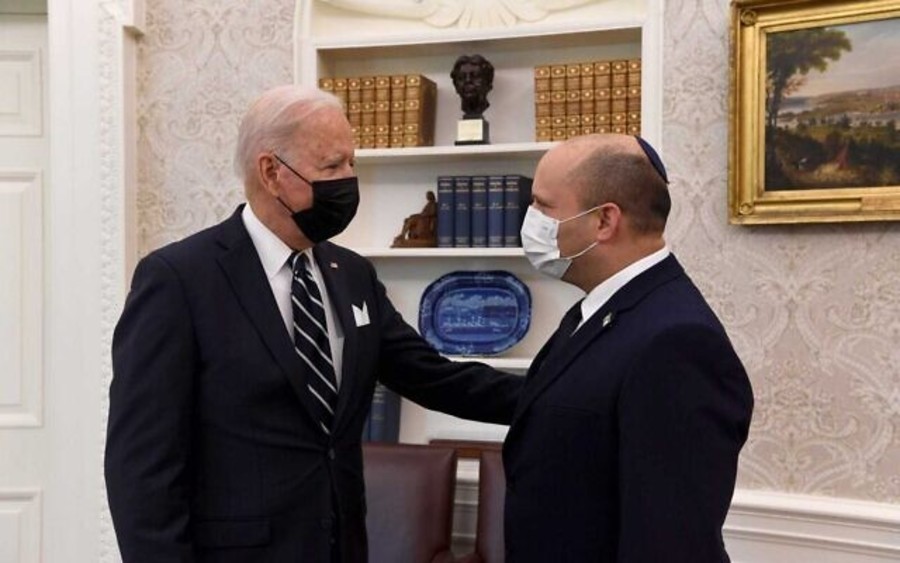 Israeli Prime Minister Naftali Bennett speaks as he meets with U.S. President Joe Biden in the Oval Office of the White House, Aug. 27, 2021 (Photo: GPO)
In a phone conversation on Sunday, U.S. President Joe Biden accepted Israeli Prime Minister Naftali Bennett's invitation to visit Israel and said it would happen within the year.
"The president thanked the prime minister for his invitation to visit Israel and said he looks forward to a visit later this year. They agreed that their teams would remain in close consultation," according to a White House readout from Biden's call.
The two leaders also discussed the growing aggression from Iran and her proxies and the steps necessary to block the Iranian nuclear program. 
The call came hours after the Israeli leader had warned against a "damaging" Iran nuclear deal during his Cabinet meeting. Bennett stressed that the Jewish state would not be obligated by any potential deal with Iran, especially if it undermined Israel's national security. 
Bennett thanked Biden for Washington's support of the Jewish state and congratulated the United States on the successful elimination of the ISIS leader Abu Ibrahim al-Hashimi al-Qurashi, recently killed in a U.S. Special Forces operation in Syria.
Bennett also invited Biden to visit the Jewish state.
In addition to reaffirming the "warm and historic partnership between the United States and Israel," Biden underscored his commitment to expanding the Abraham Accords. 
Biden also stressed that both Israelis and Palestinians need "equal measures of security, freedom, and prosperity." 
"Biden conveyed his unwavering support for Israel's security and freedom of action, emphasizing his administration's full support for replenishing Israel's Iron Dome system," the White House readout said. "The two leaders also discussed global challenges outside of the Middle East region, including the potential for further Russian aggression against Ukraine."
ISRAELI LEADERS NERVOUSLY MONITORING NUCLEAR NEGOTIATIONS
Israeli news media Kan reported over the weekend that Tehran is merely months away from sufficient amounts of fissile material necessary for one atomic bomb.
While the report did not name specific Israeli leaders, it quoted U.S. sources who reportedly argued in favor of a restored Iran deal, one of whom said, "It is better to have a distance of a few months and not just weeks, as would happen if no agreement is signed."
The conversation between the two leaders comes days after America waived sanctions on Iran in its quest to restore the Iranian nuclear deal. The American gesture is meant to encourage the Iranian regime to take necessary steps in order to restore the nuclear agreement from 2015. 
"The waiver with respect to these activities is designed to facilitate discussions that would help to close a deal on a mutual return to full implementation of the JCPOA and lay the groundwork for Iran's return to performance of its JCPOA commitments," the State Department said, adding that the sanctions waiver is part of the wider international efforts to countering the Iranian nuclear threat. "It is being issued as a matter of policy discretion with these objectives in mind, and not pursuant to a commitment or as part of a quid pro quo. We are focused on working with partners and allies to counter the full range of threats that Iran poses."
Washington's latest move means that European, Russian and Chinese companies can resume their previous cooperation with the Iranian regime on the non-military parts of Iran's nuclear program. In theory, the division between civilian and military nuclear activities sounds reasonable and could work for most countries in the world that are genuinely merely interested in nuclear energy for civilian purposes. 
However, in Iran's case, the division between civilian and military nuclear activities makes much less sense since Iran is one of the world's leading oil-producing countries and is hardly in need of nuclear energy. Furthermore, crucial nuclear activities have a dual purpose and could continue facilitating Iran's nuclear military program, although officially labeled as "civilian nuclear" activities. Given the deceitful history of the Iranian regime, it would be beyond naïve by the international community to believe that Tehran would voluntarily give up its long-held nuclear weapons ambitions, especially with international funds returning to Iran. 
Despite Washington's goodwill towards Tehran, Iran's Foreign Minister Hossein Amirabdollahian said Washington's gesture was a step in the right decision, but not good enough.
"The lifting of some sanctions can in itself translate into good faith. While what is on paper is good... it's not enough," Amirabdollahian said, according to Iranian media. 
The Iranian regime is widely considered a master in diplomatic negotiation tactics. By continuing to embrace an uncompromising position, Tehran is likely hoping that the West will grow tired of endless negotiations and eventually offer Iran more unilateral concessions without receiving anything in return.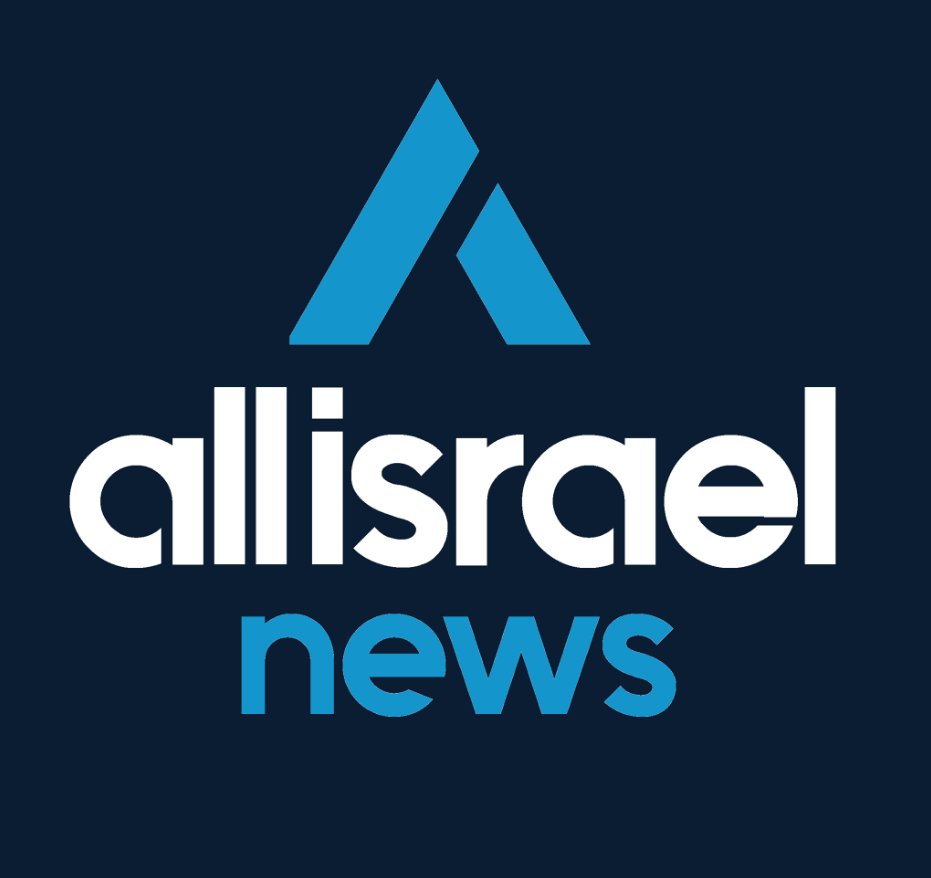 The All Israel News Staff is a team of journalists in Israel.
A message from All Israel News
Help us educate Christians on a daily basis about what is happening in Israel & the Middle East and why it matters.
For as little as $5, you can support ALL ISRAEL NEWS, a non-profit media organization that is supported by readers like you.
Donate to ALL ISRAEL NEWS
Current Top Stories
Comments