Positive outlook: Israel's Debt to GDP Ratio to improve despite budget shortfalls, says Fitch Ratings
Fitch Ratings logo is seen on the building in New York City, Oct. 25, 2022. (Photo: Jakub Porzycki/NurPhoto)
Fitch Ratings, American credit agency, has assessed Israel's budget deficits and their impact on the country's debt compared to its economic output (GDP). Despite the return of budget deficits, Fitch Ratings believes that Israel's debt relative to its GDP will continue to decrease thanks to strong economic growth.
The agency points out the importance of Israel's recently approved budget for 2023-2024, which includes plans for increased spending. This is partly due to high inflation, which has made things more expensive. The government also made promises to raise wages for public-sector workers and fulfill certain commitments made to the ruling coalition's parties.
Due to weaker housing and stock markets, Fitch Ratings anticipates that revenue will actually decrease by around 2.3% in 2023. As a result, the agency anticipates a deficit of 1.5% of GDP for this year, compared to a surplus of 0.6% in 2022. The deficit is projected to further widen to 2.3% of GDP in 2024 and 2.8% in 2025. These figures align with Fitch Ratings' previous forecasts in March 2023, when Israel's rating was affirmed at 'A+' with a stable outlook, predicting deficits of 1.2% of GDP in 2023 and 2.5% in 2024.
Having said that, even with the deficits, Fitch Ratings remains positive about Israel's debt situation. The country's debt relative to its GDP is likely to decrease over the next three years because the economy is expected to continue expanding. Fitch Ratings had previously estimated that Israel's debt would drop from 61.6% of GDP in 2022 to 57.9% in 2024. This is a good sign because it brings Israel closer to the average debt level of other countries with strong credit ratings. 
However, Fitch Ratings warns that the government needs to control its spending. The current plan is to increase spending in line with population growth and inflation, but there is a risk that if the government earns less money than expected, the deficits could become larger and slow down the progress of reducing the debt.
Passing the budget by the May 29 deadline is seen as a positive development for Israel's short-term political stability and how well the government can work. If the budget had not been passed, there would have been new elections. However, Israel still faces challenges with internal social and political tensions. Some policies favored by the government could make these tensions worse and affect the country's credit rating.
Fitch Ratings also expressed concerns about potential changes to the judicial system. If these changes weaken the government's ability to make good decisions or discourage investors, it could negatively affect Israel's financial standing. This is due to the fact that the exact details of the proposed judicial reform are still uncertain. Conversely, according to Fitch, should the positive economic dynamic continue, in combination with strong government indicators, there is a good chance of credit outlook upgrade.
For Israel's economic future, the credit agency's report is great news. Therefore, it is imperative that the government takes proactive steps in the next several years to encourage this growth as the near-term results will be determined by the policies that are put into action. And one thing is certain: we won't have to wait long to see the development of either positive or negative outcomes that will show the tangible results of the government's efforts.
This article originally appeared here and is reposted with permission.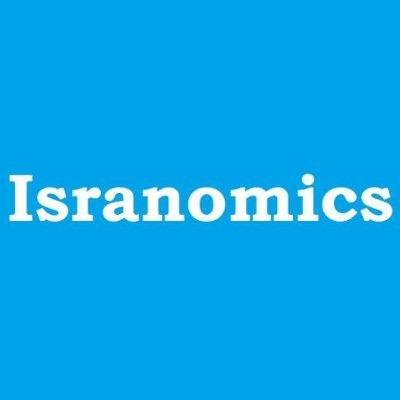 Isranomics.com is a website that takes a unique look at Israel's economy, business, and innovations. It gives an overview of what's going on in the country's financial markets and provides its readers with useful information about Israeli companies that work in Israel and around the world. It is a good source of information for anyone who wants to get to know Israel from a non-political point of view.
Popular Articles
A message from All Israel News
Help us educate Christians on a daily basis about what is happening in Israel & the Middle East and why it matters.
For as little as $5, you can support ALL ISRAEL NEWS, a non-profit media organization that is supported by readers like you.
Donate to ALL ISRAEL NEWS
Latest Stories
Comments