'Pandemic treaty' not on WHO agenda at World Health Assembly this week, source tells ALL ISRAEL NEWS
Draft text of the "pandemic treaty" is expected in August, but timetable to ratify any such document would be much longer
Director-General of the World Health Organization (WHO) Tedros Adhanom Ghebreyesus addresses the 75th World Health Assembly at the United Nations in Geneva, Switzerland, May 22, 2022. (Photo: Reuters/Denis Balibouse)
Despite opposition gaining steam on social media and certain media outlets, the World Health Organization is not expected to implement any sweeping reforms around pandemic response this week at its World Health Assembly (WHA).
The "pandemic treaty" – a set of principles that could eventually be turned into a comprehensive new global pandemic convention or accord – is not even up for debate at the assembly. Rather, the treaty will be discussed in rhetorical terms only, a Geneva insider told ALL ISRAEL NEWS. 
The decision to develop such a treaty was taken during a special WHA session in November 2021. A special hearing was held in April to set the stage for the Intergovernmental Negotiating Body (INB) negotiations on such a treaty, but implementing any such treaty – which would place health decisions at an international rather than nation level – is expected to take years.
According to the WHA's online schedule, the world body will discuss on Tuesday the process for a series of short-term reforms to the International Health Regulations (IHR), which "provide an overarching legal framework that defines countries' rights and obligations in handling public health events and emergencies that have the potential to cross borders," according to the WHO website. 
WHO critics, including the United States, have said that reforms to the international health regulations are urgently needed to strengthen the agency's ability to report and manage pandemics. This week, however, delegates will only be discussing a process for taking suggestions to revise those regulations, which have been in place since 2005.
"This year's WHA is expected to agree only on a process for making new IHR amendments – inviting all member states to throw their own reform proposals into the ring by 30 September, 2022," an article published last week by Health Policy Watch explained. "The proposals would then be negotiated, with hoped-for adoption by May 2024, according to the draft WHA decision, which has been leaked and circulated by civil society.  
"It would be at least another year before any agreed-upon reforms actually take effect – keeping the status quo until 2025," the website continued. "And that is only if this WHA session agrees to a companion measure that would reduce the waiting period in which new IHR amendments would actually come into force from two-years to one year."
A draft text of the "pandemic treaty" is expected in August 2022. But the timetable to ratify any such document would be much longer. 
The key IHR change recommended by America is requiring a 48-hour timetable for countries to report emerging threats and another 48 hours for WHO to respond. Today, this process can take months. 
"The U.S. and other democracies that are transparent have a really big interest in ensuring similar transparency from authoritarian countries," a source in Geneva explained. This is to enable countries to take necessary steps to protect their citizens in the event of such threats.
"WHO will never be able to go into a country and override a country's decision," the source explained. "But WHO would be mandated to pass on information, and right now, that is not necessarily what happens."
During COVID-19, cases were emerging for around two months before China reported them, we are now learning. There are also recent examples of delayed reporting by Malawi of a polio outbreak and by India of the Zika virus. 
"It is a huge interest of the U.S. to make sure that societies that do not have free media and transparent governments actually report outbreaks when they are happening and not two months or more later," the source stressed. "These revisions would be in Israel's interest because Israel reports immediately and transparently. They would want countries that are not transparent like Syria, Lebanon and Egypt to be monitored."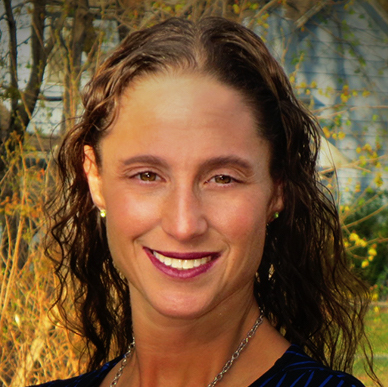 Maayan Hoffman is a veteran American-Israeli journalist and strategic communications consultant. She is Deputy CEO - Strategy & Innovation for the Jerusalem Post, where she also served as news editor, head of strategy and senior health analyst.
A message from All Israel News
Help us educate Christians on a daily basis about what is happening in Israel & the Middle East and why it matters.
For as little as $5, you can support ALL ISRAEL NEWS, a non-profit media organization that is supported by readers like you.
Donate to ALL ISRAEL NEWS
Current Top Stories
Comments