OurCrowd's Jon Medved to AIN: Israelis are experts at turning curses into blessings
OurCrowd prepares to host 6,000 tech leaders, investors in Jerusalem
Jon Medved CEO & Founder OurCrowd (Photo courtesy OurCrowd)
It is in the Jewish people's DNA to improve the world, according to OurCrowd CEO Jon Medved.
"I don't think if you interview a Silicon Valley entrepreneur, he'll say that he is doing what he's doing to create jobs and improve people's lives. It's about money," said Medved. "Here, in Israel, it has always been a sense of mission. We are the Start-up Nation. We are quickly becoming the Scale-up Nation. This is just who we are."
Medved founded the online global venture investing platform OurCrowd 10 years ago, which empowers institutions and individual accredited investors to invest in and engage with emerging Israeli technology companies at an early stage. This Wednesday, it will host its annual OurCrowd Summit – the Middle East's largest investor event – for the first time since the start of the COVID-19 pandemic. 
More than 6,000 people from 70 countries around the world are expected to attend sessions focused on climate change, food and water insecurity, health access, pollution, tangled supply-chains, online security and other urgent issues facing the global community. 
"We are promoting a double bottle line," Medved told ALL ISRAEL NEWS. "You can make money [investing in these technologies] and do good at the same time." 
He said that "it turns out that if we are really going to feed the world, heal the world in terms of healthcare, improve the supply chain, we have to create technology solutions that can handle this stuff… Israel has stepped into a leadership position in all of these areas."
Some examples: When it comes to food technology, more money was invested in Israeli innovations in 2022 than any other country in the world except the United States, Medved said. More money was invested in Israel's alternative protein market than in the entire European Union's alternative protein market combined.
"We are experts at turning curses into blessings," Medved said with a chuckle.
"We had no water, so we became water experts. We had no natural resources, so humans became our resource," he continued. "We live under existential threat and this fuels our entrepreneurship. I attribute this to the Jewish people's long-standing tradition that we are supposed to be partners with God and fix the world. God created the world in six days, but He did not finish it. That's our job."
To Medved's understanding, science and Torah [the Jewish Bible] go hand in hand. He offered a variety of biblical examples: Father Isaac dug wells so he was a hydrologist; Jacob – when he set apart the young of the flock by themselves, making the rest face the streaked and dark-colored animals that belonged to Laban – became the world's first genetic breeder; Joseph specialized in public-private partnerships, and the list goes on.
"This is in our DNA," Medved said.
In 2021, Israel had 6% GDP growth. It was only slightly less last year. And while the growth is supposed to slow down to around 2% or 3% this year, Medved explained, that is still growth at a time when many counties are collapsing from inflation. 
Forty percent of every dollar invested in cyber is invested in Israel, Medved said. One of seven climate-oriented start-ups can be found in Israel. 
And since the Abraham Accords, Israel is working to be a light to its Arab neighbors, too. 
At the summit, OurCrowd Arabia Chairman Dr. Sabah al-Binali will speak, alongside other partners from the Gulf to discuss "how the Abraham Accords are creating a new dawn of cooperation in the region," a release by the organization described.
"This is the first OurCrowd Summit since the signing of the Abraham Accords and the establishment of OurCrowd Arabia. I am looking forward to introducing the opportunities for business between Israel and the MENA region," said al-Binali.
Christian supporters of Israel can also get in on the action, Medved stressed.
"I think the majority of Christian supporters give charity and it is very appreciated," he told AIN. "But they are not investing enough."
He said OurCrowd can make it easier for people abroad who want to invest in Israel.
"What I think is important is we need to reach out to those Christians who are interested in tech and the development of projects that really can manifest God's presence in the world and show them what is coming out of Israel and how we can partner," Medved said. 
He added that even if there is not a financial investment, promoting Israeli technology by talking about it, tweeting about it or posting on your Instagram is important, too.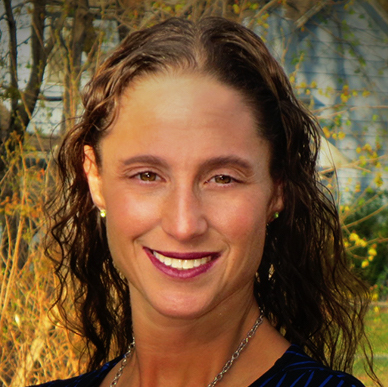 Maayan Hoffman is a veteran American-Israeli journalist and strategic communications consultant. She is Deputy CEO - Strategy & Innovation for the Jerusalem Post, where she also served as news editor, head of strategy and senior health analyst.
Popular Articles
A message from All Israel News
Help us educate Christians on a daily basis about what is happening in Israel & the Middle East and why it matters.
For as little as $5, you can support ALL ISRAEL NEWS, a non-profit media organization that is supported by readers like you.
Donate to ALL ISRAEL NEWS
Latest Stories
Comments