Operation Shield and Arrow
More than 470 rockets fired at Israel from Gaza, as of 11:30 pm Israel — IDF striking back
Rocket barrage follows IDF strikes on multiple PIJ sites in Gaza
Rockets are fired from Gaza into Israel, May 10, 2023. (Photo: REUTERS/Mohammed Salem)
[Updated at 11:30 pm Israel time]
Israel at this hour is sustaining the most intense rocket attack in nearly year, on the eve of the 75th anniversary of Israel's miraculous rebirth.
As of 11:30 p.m. local time, Palestinian terrorists in Gaza have fired more than 470 rockets, according to Israel Defense Forces.
The critical question is whether Israeli Prime Minister Benjamin Netanyahu can restore a state of deterrence and bring the attacks to a halt, or whether the Jewish state is about to face a rapid and major escalation?
Unconfirmed media reports indicate that between 30% and 50% of the rockets already fired are malfunctioning and landing inside the Gaza Strip.
The Iron Dome appears to be successfully shooting down most of the rest.
Please pray for calm to be restored quickly.
Last May, more than 4,500 rockets were fired at Israel from Gaza.
Netanyahu just issued the following statement on Twitter in Hebrew:
A week ago, against the background of the Islamic Jihad's missile attack on the settlements of the Otaf, we decided to hit the heads of the terrorists responsible for the shooting.

We acted firmly and calmly, while carefully compartmentalizing, in order to take advantage of the right moment for the success of the mission.

I understand very well the desire to immediately hurt those who hurt us. It is understandable, it is also natural. But it has already been said: "With tricks, you will make war."

This is how we act, and will always act, against those who seek our souls. But we do it on our own terms - at a time and place we choose...

**

The principle that guides us is sharp and clear: whoever hurts us - we hurt him, and we do it with excessive force. No terrorist is immune, even if he hides deep in the nests of terror.

**

I say to our enemies: Any escalation on your part will be met with a crushing response on our part. And I want to say one more thing: We are all standing in this battle together - as brothers.

At the moment of truth – everyone stands up. This is the true spirit of our people, which knows how to unite in the face of every challenge – and with this spirit, with God's help, we will win.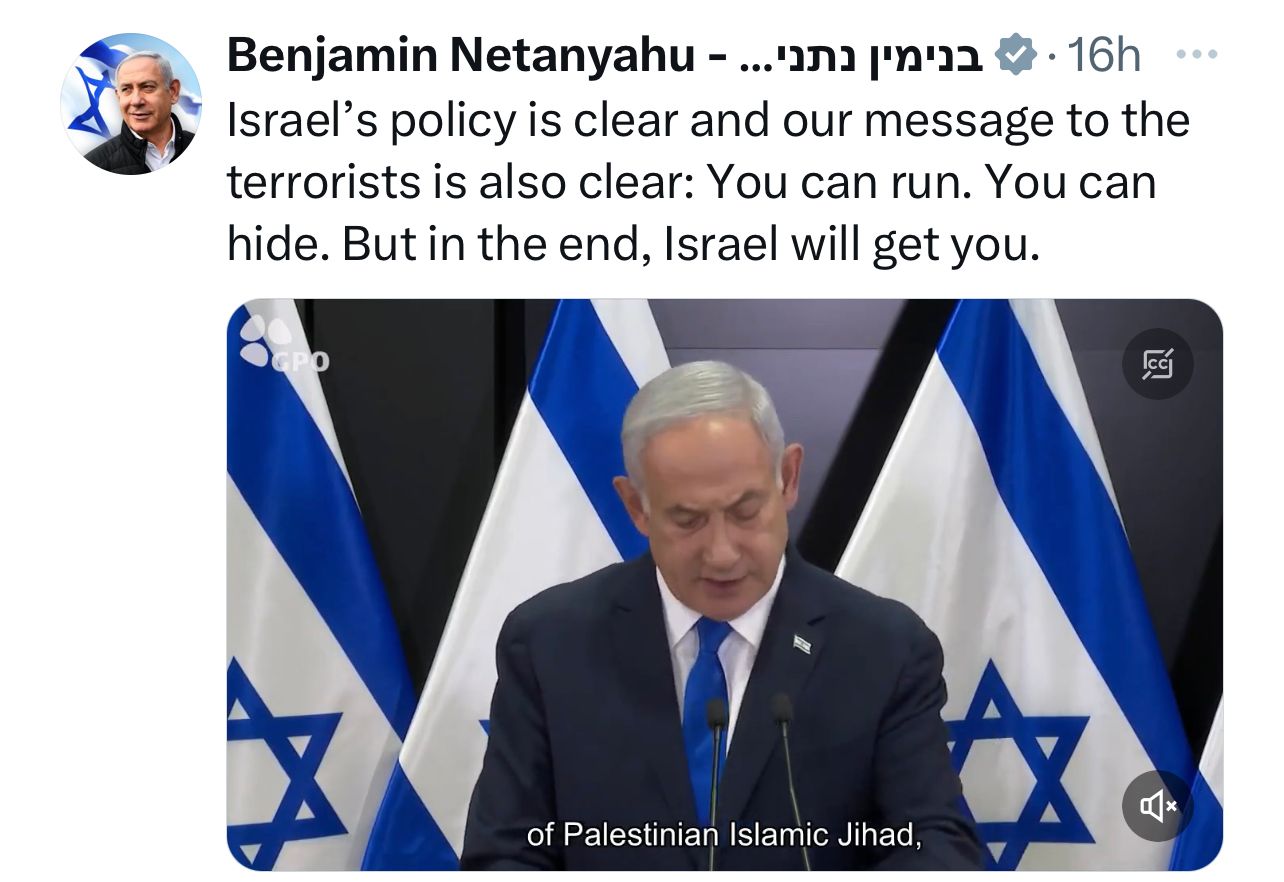 After almost a day and a half of quiet following the killing of three senior Palestinian Islamic Jihad leaders in Gaza on Tuesday, red alert sirens sounded across Israel's southern and central regions.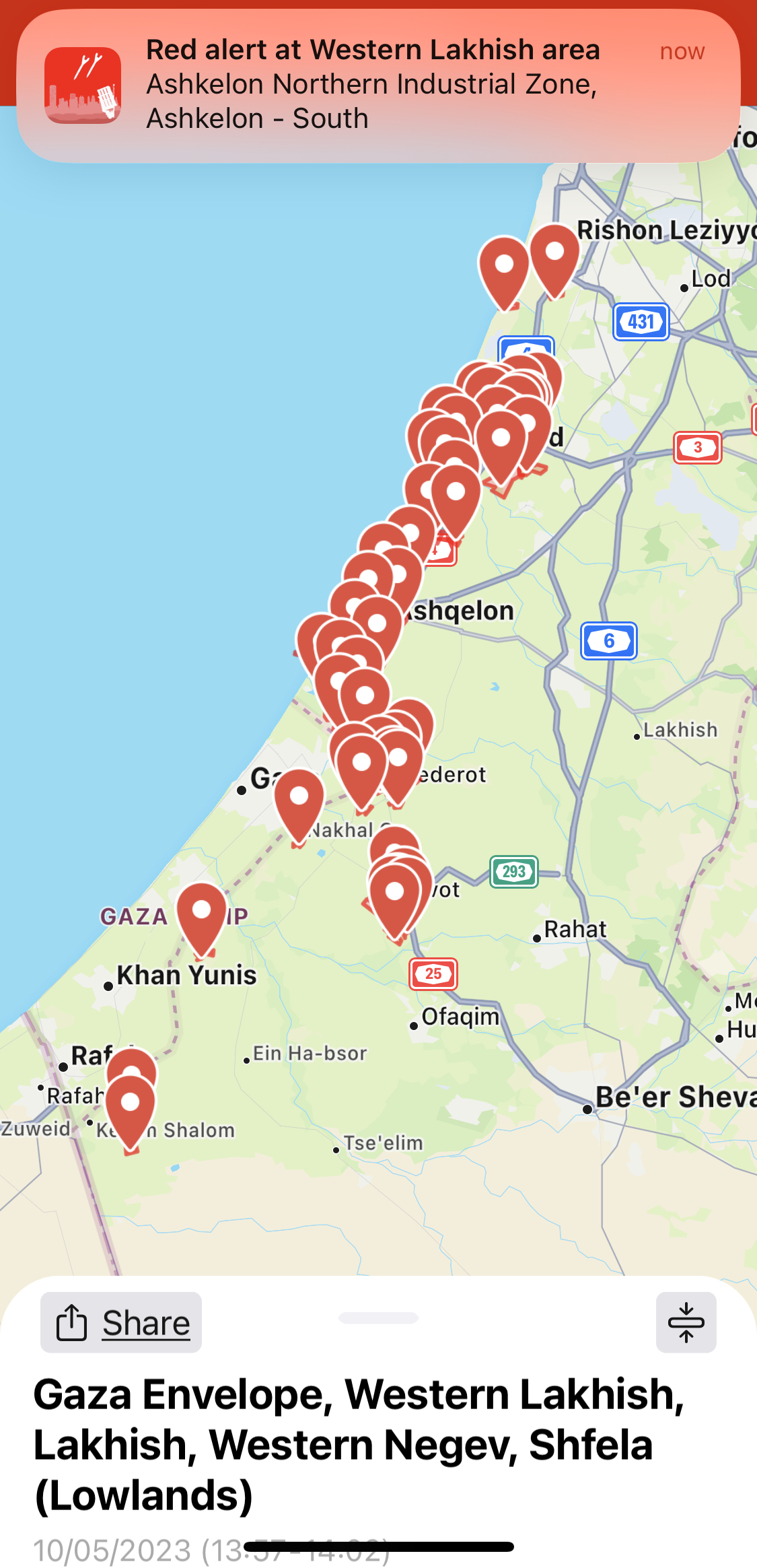 Wave of rockets from Sderot to Rishon Letzion.
The latest barrage of rockets followed an earlier IDF military strike on PIJ rocket and mortar launch sites in the Gaza strip.
In a video shared by Israel Defense Forces, two terrorists could be seen setting up a launcher before an airstrike took them out.
Palestinian media later claimed that the two were "farmers."
Hebrew news site N12 reported that Hamas may have joined in the attacks, based on the type of rockets being launched, but that information has not yet been confirmed by the IDF. In previous rocket attacks, Hamas appeared to have larger rockets.
However, they later stated that Hamas appears to be refraining from attacking, as they did in 2022.
Hamas released a statement earlier today, saying, "the crimes of the occupation will not succeed in deterring our people from continuing their steadfastness, and the enemy will pay a heavy price."
The terror organization also said, "The response of the resistance is obligatory and consistent in the face of every aggression, and it is united in the field."
PIJ released a statement to Palestinian newspaper Dunia Al-Watan, saying, "The response to the crime of the Israeli occupation in the Gaza Strip came with the participation of all factions of the joint room."
Lebanese newspaper Al-Akhbar reported that Hamas and Jihad were employing tactics that were "contrary to the expectations of the occupation" and were preparing for a response that would "teach it a lesson."
So far, the Israeli military has only spoken of attacking PIJ sites. In their most recent statement, the IDF it was "continuing to strike Islamic Jihad terrorist organization rocket launching infrastructure in the Gaza Strip."
No reports of Israeli casualties have been made so far. A house in Sderot was hit by a rocket, however, the family was not at home.
IDF Spokesperson Brig.-Gen. Daniel Hagari said preparations must be made for the continuation of the fighting: "The campaign is not over."
Following the massive rocket barrage, Major General Ghassan Alyan, Coordinator of Government Activities in the Territories, released a message in Arabic directed to the residents of Gaza. He said Islamic Jihad bears full responsibility for destabilizing the situation in the Gaza Strip.
"The Islamic Jihad leadership made a mistake - and mistakes are paid for. The leadership and those in charge travel abroad and from hotels send their men to fire rockets at Israel," he said.
"Instead of protecting your needs, your economic horizon, the improvement in your situation, they are endangering you and your families, about false events that have nothing to do with Gaza," Alyan told them.
Earlier this morning, Israeli Prime Minister Benjamin Netanyahu met with opposition leader Yair Lapid to brief him on the status of the operation.
Netanyahu released a statement this afternoon saying, "We are ready for the possibility of an expanded campaign and harsh strikes against Gaza."
Here is an IDF video of retaliatory strikes.
This is a developing story and will be updated as information becomes available…  

Joel C. Rosenberg is the editor-in-chief of ALL ISRAEL NEWS and ALL ARAB NEWS and the President and CEO of Near East Media. A New York Times best-selling author, Middle East analyst, and Evangelical leader, he lives in Jerusalem with his wife and sons.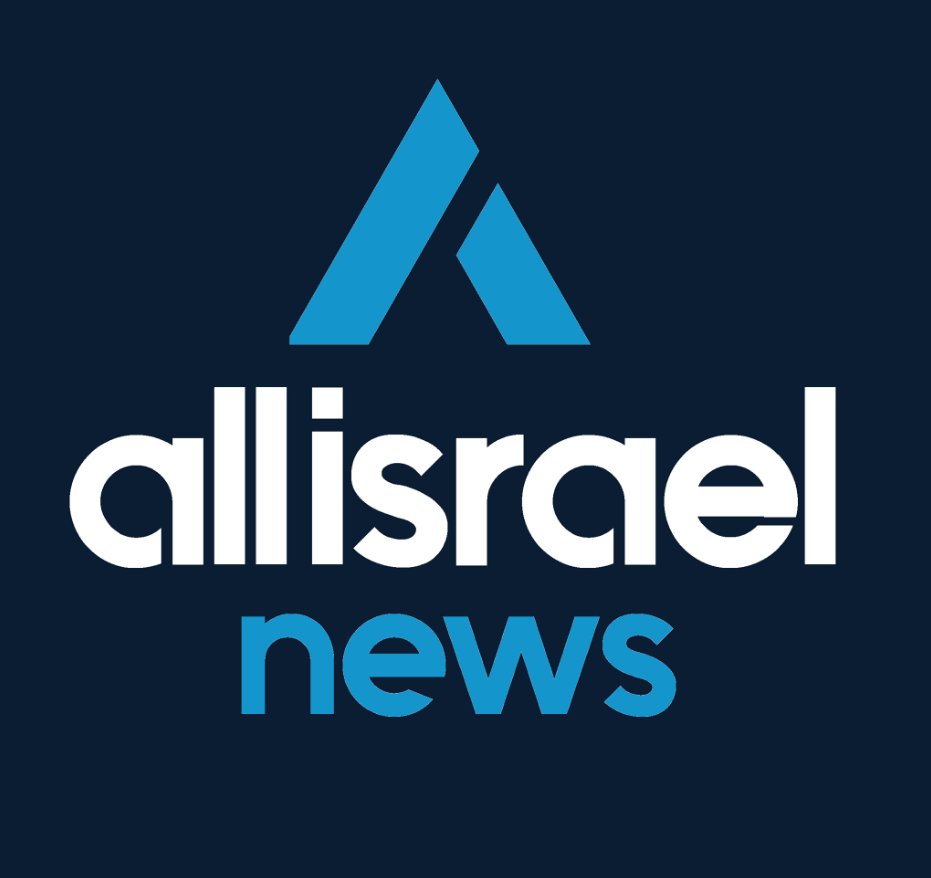 The All Israel News Staff is a team of journalists in Israel.
Popular Articles
A message from All Israel News
Help us educate Christians on a daily basis about what is happening in Israel & the Middle East and why it matters.
For as little as $5, you can support ALL ISRAEL NEWS, a non-profit media organization that is supported by readers like you.
Donate to ALL ISRAEL NEWS
Latest Stories
Comments