Norwegian wealth fund considers divesting from Israeli companies
Currently about 0.1% of funds investments are made in 77 Israeli companies
Illustrative - A banner stating Boycott Israel (Photo: PA Images via Reuters)
The Norwegian Government Pension Fund Global (GPFG), the world's largest sovereign wealth fund, is weighing the possibility of selling its holdings in local banks that conduct business in settlements beyond the Green Line. 
Following the discovery of one of Norway's largest fields off its coast, the Norwegian government formed the fund in 1990 to protect the economy from fluctuations in oil revenue and to serve as the country's financial reserve. With a current worth of over $1.3 trillion (almost 20% of the government budget) and assets in over 9000 firms in 70 countries, GPFG is recognized as a prominent worldwide investor.
While GPFG is an influential investor, it promotes controversial Environmental, Social, and Governance (ESG) standards among the companies in its investment portfolio, essentially advocating these non-financial factors as part of their analysis process to identify growth opportunities and material risks.
For instance, due to worries about the company's activity in South Sudan, the fund withdrew its investment in India's largest oil and gas producer (ONGC.NS) a couple of months ago. Due to partnerships with government and military-owned companies in Myanmar, the Thai energy companies PTT and PTTOR have been removed from the GPFG's portfolio. But they did not stop there. According to the fund's ethical council, the holdings in the Israeli cybersecurity firm Cognyte, whose operations are linked to "human rights violations", will have to be liquidated as well. Furthermore, due to the construction of highways and industrial zones in the settlements beyond the Green Line, the fund halted investing in Israeli construction companies Ashtrom, Electra and Elco.
At present, it is believed around 0.1% of GPFG's investments have been made in 77 Israeli companies. Among them are Israel's prominent companies such as Teva, Partner, Bezeq International, Delek Drilling, Danel, Cellcom, ZIM, ICL, Azrieli Group, Taboola, and five largest banks (Leumi, Hapoalim, Beinleumi, Discount, and Mizrahi).
In absolute terms, the Norwegian wealth fund's total stake is not large enough to cause significant damage even if it decides to totally liquidate its Israeli holdings. The entire value of equities and bonds on the Tel Aviv Stock Exchange is around $581 billion. However, the biggest fear is a potential domino effect that may be created by their anti-settlement stance among other institutional investors should such a prominent player decide to exit the Israeli capital market. 
According to Channel 12 News, the Ministry of Foreign Affairs appears to have taken notice of these developments and is actively dealing with the situation in order to prevent it from spiralling out of control. Meanwhile, all five banks have remained quiet on the matter.
However, this is not an unusual case in which the GPFG makes decisions based on Israel's settlement policy. Last year, the fund sold its stakes in two major construction firms, Mivne Real Estate ($11.9 million) and Shafir Engineering ($1.1 million). The fund's ethical council then recommended divestment as a result of both firms being involved in the construction of settlements. They based their decision on the fact that Israeli settlements behind the Green Line are being built in violation of international law.
ALL ISRAEL NEWS is committed to fair and balanced coverage and analysis, and honored to publish a wide-range of opinions. That said, views expressed by guest columnists do not necessarily reflect the views of our management or staff.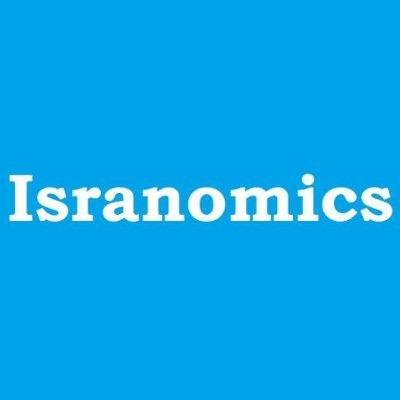 Isranomics.com is a website that takes a unique look at Israel's economy, business, and innovations. It gives an overview of what's going on in the country's financial markets and provides its readers with useful information about Israeli companies that work in Israel and around the world. It is a good source of information for anyone who wants to get to know Israel from a non-political point of view.
A message from All Israel News
Help us educate Christians on a daily basis about what is happening in Israel & the Middle East and why it matters.
For as little as $5, you can support ALL ISRAEL NEWS, a non-profit media organization that is supported by readers like you.
Donate to ALL ISRAEL NEWS
Current Top Stories
Comments