New lockdown breeds blame, drop in public confidence
Restrictions still not finalized and exit strategy remains unclear as Israel becomes first Western nation to head back into a second lockdown
Israeli police at a roadblock in the central Israeli town of Ramle, which was under a local lockdown in an attempt to prevent the spread of the coronavirus, on July 10, 2020. (Photo by Yossi Aloni/Flash90)
JERUSALEM — From Friday afternoon Sept. 18 — just hours before the onset of Rosh Hashanah, the Jewish new year — Israel will become the first western country to enter a second nationwide lockdown due to out-of-control COVID infection levels and the country's inability to get a handle on it.
For the second time in half a year, the government approved a lockdown that will close schools, malls, restaurants and other public institutions for three weeks while also limiting attendance at houses of worship. Prime Minister Benjamin Netanyahu announced the new rules - many of which are still unspecified and not final - just minutes before he jetted to Washington D.C. to sign a peace agreement with the United Arab Emirates and Bahrain.
He left behind several enraged ministers who railed against another closure, a disbelieving coronavirus task force and a boiling public that has long lost confidence in the government's handling of this crisis.
The Blame Game
With more than 1,100 deaths and a week of daily records in new COVID cases, the only thing that seems more widespread in Israel than the infection rate is the circle of blame running through the upper echelons of Israeli leadership — against each other and directed at the public as well.
Netanyahu has been the subject of regular protests, now in their 12th week, that have drawn more than 10,000 at a time. One Israeli reporter blamed Netanyahu for focusing on foreign relations while failing to tackle the spiraling problems at home.
"You had but one job. It was not to work for Donald Trump's re-election, or to contribute to Saudi Crown Prince Mohammed bin Salman's rehabilitated public relations. It was working for us." Raanan Shaked wrote in Ynet.
Some government ministers pointed the finger at an undisciplined population, who have attended (currently illegal) mass weddings and have failed to wear masks in public.
Health Minister Yuli Edelstein — who repeatedly said his position was "lockdown or nothing" — said Israelis must keep the rules or "all of this will be for nothing."
Coronavirus czar Ronni Gamzu also put the onus on the public: "Only the Israelis, only you, can defeat the coronavirus. If we do it wisely, we can finish this in two or three weeks."
During debates on the lockdown, Finance Minister Israel Katz said the Health Ministry didn't prepare appropriately; Zeev Elkin accused Gamzu of "zigzagging;" and Yuval Steinitz blamed health officials for only now are "raising a red flag when the hospitals are starting to fill up. You should have raised this red flag a month or two ago."
Even before the debate began, former Health Minister Yaakov Litzman resigned in protest, saying the government opted to ruin the religious holidays rather than impose a lockdown months ago and risk spoiling Israelis' summer vacation.
"My heart is with the thousands of Jews who come to synagogue once a year and this year won't come at all due to the lockdown," Litzman wrote.
Gamzu had previously proposed a lockdown for "red" cities — those with the highest COVID-infection rates (which happen to be mostly ultra-Orthodox and Arab). But representatives of Orthodox communities threatened to pull their support from the government coalition if those cities were shut down.
For instance, Arye Deri, head of the ultra-Orthodox Shas party and a coalition partner, backed the full nationwide lockdown — which will cost the economy an estimated $1.8 billion — after he strenuously opposed one that would have focused on his constituents' cities. Thanks to pressure from Deri and others, a full lockdown on red cities was never imposed but was replaced with a watered down nightly curfew that lasted for two weeks and, according to several reports, was barely enforced.
Economic and Emotional Catastrophe
That brought the government to a vote this week on a nationwide shutdown during the autumn holidays when the scattered days of Rosh Hashana, Yom Kippur and Sukkot result in several days off from school and work. But it is also a time that Israelis normally travel around the country, staying at hotels and visiting national parks, pouring millions into the economy.
The coronavirus committee was outraged by the government's decision and the lockdown's lack of an exit strategy.
Knesset Member Meirav Michaeli said public trust has been destroyed — and asked why, instead of building up the health system over the past few months, we are heading for a lockdown.
"We've been saying for years that the healthcare system is collapsing. Now, as part of the usual accusations in this government, the finance minister says that billions were received for the health system. Where are these billions and why are they not reflected both in manpower and in the indemnification of these teams?" Michaeli asked. "Why is there a crisis every year for flu season? … Where are the hospital beds even?"
In the meeting, Prof. Yehuda Adler, a cardiologist, told the coronavirus task force that a lockdown is unnecessary and is only a bandaid for the real problem.
"We were in a lockdown before and what happened? Nothing," he said. "Now, people have no money. We have the poorest generation that we have ever seen. This is catastrophic to the economy…. The damage to the economy, to our children, is exponential compared to the coronavirus."
Dr. Yoav Yehzekeli agreed citing rising cases of anxiety, depression and domestic violence not to mention people who were scared off from going to the hospitals to take care of other pressing health issues.
Meanwhile, Israel's tourism industry — already suffering from a ban on foreigners in the country since March — is now outraged by the three-week closure during the holidays which spells doom for some many.
"This is insanity," CEO of the Fattal hotel chain, Avia Mizrahi-Magen, told Walla! Tourism. "This country's economy is no less important, as are the hundreds of thousands of workers who have returned to work, and this should be a top priority for decision-makers."
Mizrahi-Magen said the consequences of another closure will be devastating for tourist cities, restaurants and businesses that had just started to get back to work.
"We brought back 4,000 workers and they, unfortunately, will have to return to unemployment," she said. "It's inconceivable."
The Ministry of Finance estimates that the second lockdown will result a minimum of 100,000 newly unemployed and a projected $1.8 billion loss to the economy. More than 20 percent of Israelis are still unemployed from the first shutdown in March, and the country has slipped into a recession.
Follow this link for a full list of closures and rules.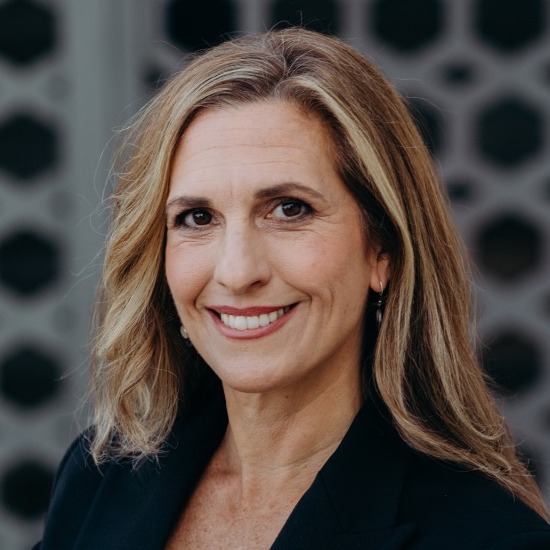 Nicole Jansezian was the news editor and senior correspondent for ALL ISRAEL NEWS.
A message from All Israel News
Help us educate Christians on a daily basis about what is happening in Israel & the Middle East and why it matters.
For as little as $5, you can support ALL ISRAEL NEWS, a non-profit media organization that is supported by readers like you.
Donate to ALL ISRAEL NEWS
Current Top Stories
Comments