Opinion Blog / Guest Columnist
Never forget: Compassion from Christians in the face of genocidal evil
Supporters of Israel attend a rally calling for the release of people held kidnapped by Hamas terrorists and in support of the state of Israel, at the National Mall in Washington, D.C., November 14, 2023. (Photo: Shay Shohat/Flash90)
For our Israeli friends who are suffering a genocidal catastrophe in their land, it is easy to become overwhelmed, stricken with grief and shock. That goes for the Jewish people worldwide. Christian advocates are quickly coming alongside Israel to help. Our motives are heartfelt and matched with deep compassion for the terror victims, hostages, and displaced families.
During a recent phone call with my friend Pastor Victor Styrsky, former national educational director of Christians United for Israel, he commented, "I feel as if I have been sitting shiva for weeks and it will go on indefinitely." "Sitting shiva" is the term for the Jewish seven days of mourning for the dead. It usually begins right after a funeral. Non-Jewish friends are welcome to make their condolences in person. I embraced my friend's description, which represents my feelings, that Israel's Christian friends are sitting shiva in our hearts. While no comparison exists for the depth of anguish that Jews are undergoing, we are creating outreaches in every way imaginable to embody our grief through compassion amid the evil that has befallen Israel.
The examples I mention here are big and small, yet do not begin to quantify the kindnesses overflowing from people of goodwill worldwide. Nevertheless, it is my hope that everyone who reads my column this week will reach out to any Jewish friends, to a nearby synagogue, or contact a Christian organization like CBN Israel to send a card or a donation for humanitarian aid. Our message to Jewish friends everywhere is simple, "You are not alone." This thought comes from Jesus' earthly sojourn as described in Isaiah 53:3—"He was despised and rejected by men, a Man of sorrows and pain and acquainted with grief."
The Jerusalem Post's Maayan Jaffe-Hoffman reported on November 9 about 15 Christian cowboys from Tennessee, Texas, Missouri, Arkansas, and Montana. These Americans landed at Ben Gurion airport looking as if they'd stepped right out of a Western movie. Their photo went viral. Several had left their own farms and families to help. They traveled to Judea and Samaria and set to work at HaYovel, a Christian organization to help Israeli farmers. Calling it Operation Itai (a Hebrew boy's name meaning, "the Lord is with me"), HaYovel is raising $29 million for security supplies to be distributed throughout the biblical heartland. Thus far, more than $2 million has been raised.
A similar fundraising operation, Civil Squad Israel (CSI), is focused on tactical equipment for northern Israel and the Gaza "envelope" (populated areas within four miles of the Gaza Strip). Their goal is to equip civil security squads on kibbutzim with much-needed equipment. On October 7, some of these squads were the first (or only) source of defending their civilians against terrorists for many hours. The CSI team has set up a network of suppliers in the EU and the U.S. Then, by CSI's partnering with El Al and their security team, the tactical equipment will quickly go to Israel. The gear includes knife-proof/bulletproof vests, medic backpacks, night vision binoculars, handguns, M16s, and encrypted radio communications.
Civil Squad Israel has adopted a fitting Bible verse from Nehemiah 4:15-17:
"When God ended the plans of our enemies, we returned to rebuild what had been destroyed. Those who carried on the work were equipped in such a way, that each labored with a trowel in one hand, and a weapon with the other."
From cowboys to firefighters, CBS news reported that Miami Beach sent 13 firefighters to Israel for two weeks to help shore up this beleaguered nation's fire departments—since Israel's firefighters have all been deployed.
Other expressions of compassion have emerged in creative and symbolic ways.
A heartfelt message from Arab-Israeli journalist Yoseph Haddad lashed out against Hamas while he was standing in front of Jerusalem's City Hall. The families of hostages and volunteers had set up a display of 239 empty beds and cribs of all sizes. CBN Israel's Julie Stahl described it as a "mute cry of anguish."
On a beach in Durban, South Africa, the South African Jewish Board of Deputies at the Durban Holocaust and Genocide Centre spread out 242 red beach towels with a hostage poster. Atop 32 towels are 32 buckets and spades poignantly symbolizing the children who have been missing since October 7. A group of Christian pastors who walked the beach stopped at each blanket to express their sympathy and solidarity, linking arms and praying. Alana Pugh-Jones Baranov, the Centre's social and political justice liaison, pleaded to God that He let this "be our last event" after the group had installed red balloons along Nelson Mandela Bridge and lit up the Israeli flag in Johannesburg. She noted the positive responses from South Africans.
By October 20, i24NEWS, the Tel Aviv-based television news channel, reported that more than 50 countries have followed the example of setting up a Shabbat dinner table with 203 empty seats (the number of hostages at the time). In 50 countries, participants symbolically observe a global Shabbat ceremony each Friday.
At Prayer House DC in Washington, Reverend Eve Nunez leads robust prayers in their headquarters and throughout the District on location at the White House, Supreme Court Building, and other landmarks. She set Prayer House DC's Shabbat table in honor of the hostages and leaves it beautifully set each week. Her foundation, Help 4 Kidz, is also raising money that provides meals for an IDF unit to be delivered each week by her friend, an Israeli rabbi.
Compassion from Christians is more important than ever. Israel is demonized as it conducts its just war against genocidal evil. While the world mostly turns away in denial or hate, one of the most significant truths articulated comes from Dr. Qanta A. Ahmed, a world-renowned British forensic scientist, commentator, and author. In her Wall Street Journal article about her 10-day visit to Israel beginning October 19, Dr. Ahmed observed, "This was not an emotional frenzy of killing like the pogroms of the 1880s. It was methodically planned."
Dr. Ahmed is a human rights observer whom Israel's Foreign Affairs ministry invited. Working at the Israeli morgues alongside other scientists, she "examined bodies and ashes, incinerated teeth and bones" and described "toddlers, teens, and adults young and old, many of them bound, tortured, and burned alive."
Calling out Hamas's war crimes, Dr. Ahmed noted, "The monster is easy to recognize. This isn't the first time I have seen Islamist jihadism."
One word continually came to her mind: "Genocide."
About her time in Israel, Dr. Ahmed declared, "As an observant Muslim I felt a duty to come and bear witness. What I saw will remain with me forever." In one of her frequent interviews, she challenged: "I want to hear Muslim leaders condemn Hamas."
In closing, let us recall the words of Jewish writer Franz Kafka (1883–1924), one of the 20th century's most famous novelists: "Everything you love will probably be lost, but in the end, love will come back in another way."
For all the beloved family, friends, and homes that Israel and the worldwide Jewish community have lost, I pray that the massive acts of Christian compassion will somehow ease the suffering—with love returned to them in a different way.
This article originally appeared here and is reposted with permission.
ALL ISRAEL NEWS is committed to fair and balanced coverage and analysis, and honored to publish a wide-range of opinions. That said, views expressed by guest columnists may not necessarily reflect the views of our staff.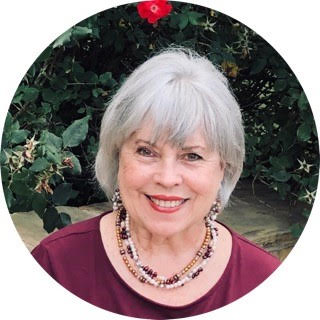 Arlene Bridges Samuels pioneered Christian outreach for the American Israel Public Affairs Committee (AIPAC). After nine years she retired and later worked part-time with International Christian Embassy Jerusalem USA. Arlene is now an author at The Blogs-Times of Israel and writes a weekly column at CBN ISRAEL. She has often traveled to Israel, including being invited three times by Israel's Government Press Office to their annual Christian Media Summit. Read more of her articles on her CBN Israel blog.
Popular Articles
A message from All Israel News
Help us educate Christians on a daily basis about what is happening in Israel & the Middle East and why it matters.
For as little as $5, you can support ALL ISRAEL NEWS, a non-profit media organization that is supported by readers like you.
Donate to ALL ISRAEL NEWS
Latest Stories