Opinion Blog / Guest Columnist
Money, money, money – Rewarding your supporters to retain your power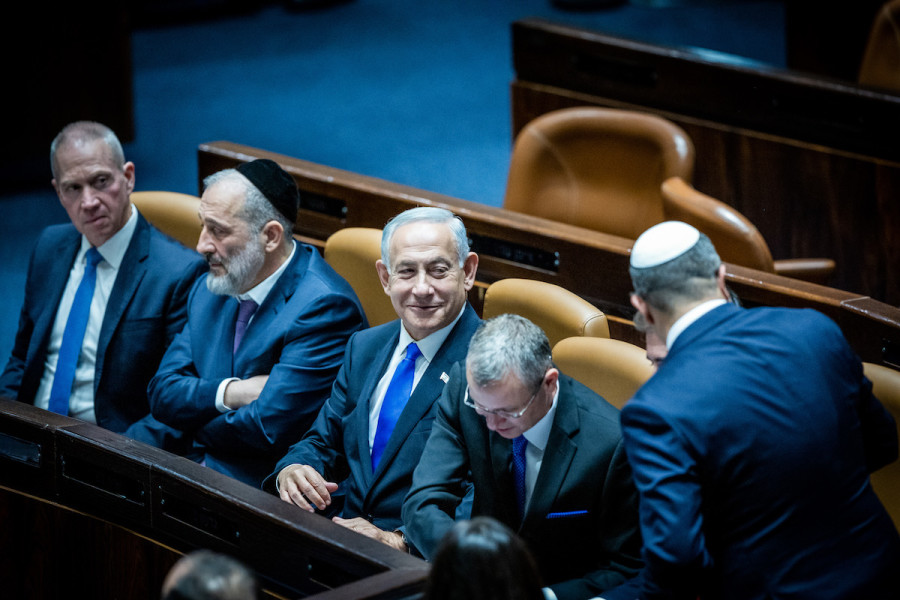 Israeli Prime Minister Benjamin Netanyahu with Minister of the Interior and Health Aryeh Deri, Minister of Defense Yoav Gallant, Finance Minister Bezalel Smotrich, Justice Minister Yariv Levin and other ministers during the swearing in ceremony of the new Israeli government at the Knesset in Jerusalem, Dec. 29, 2022. (Photo: Yonatan Sindel/Flash90)
Here's a riddle. What's the difference between a personal budget and a governmental budget? A personal budget doesn't take into account paying off your friends who put you in a position of power!
But if you're a government, comprised of many different groups who made it possible for you to get to where you are, you are obligated to reward those very people who also have a vested interest in making sure you retain that power. This is what the Netanyahu government is about to do. 
According to a recent article in Globes, the proposed budget will dole out coalition handouts seven times greater than what was previously given.
While Israeli Finance Minister Bezalel Smotrich is doing his best to sell this current budget as nothing out of the ordinary, as it relates to the many massive allocations, the numbers tell a different story. It wasn't so long ago that the previous coalition had been accused of buying votes. But, now, there doesn't seem to be any doubt about who will be benefitting from the new, proposed budget of 2023, scheduled to get passed by the end of this month.
And what are some of the goodies contained in that budget, which is expected to reach 20 billion NIS (almost $5.5 billion) – a number denied by Smotrich, who has failed to provide a different one? Heritage sites and graves of the sages top the list. 
As expected, money will go to yeshivot (learning institutions where males study Torah and other Jewish texts), as well as an allocation for the areas beyond the Green Line (known as the settlements) mostly inhabited by the Orthodox. And why shouldn't they receive money? It was thanks to their votes that this government is now in power today. 
What is clear is that most of the money being doled out is going to those who not only voted "Likud," Netanyahu's party, but also for the other religious parties which now make up the government coalition. So, while their pet projects and learning institutions are on target to remain securely funded, here are a few more pressing needs which will languish, leaving the Israeli public in desperate need and will, in some cases, even place them in life-threatening situations.
Only a few months ago, it was disclosed that most buildings are unsafe in the event of a catastrophic earthquake, which has been long overdue in our region. In fact, many buildings, built before the 1980s, (when proper standards began to be followed) are likely to collapse, should there be a similar event as the recent earthquake in Turkey, which was responsible for killing more than 50,000 people, along with another 8,476 in Syria which occurred at the same time. 
Given the fact that an estimated 600,000 residential homes, and many more buildings, are at risk of being decimated, in a sizable earthquake, the number of Israelis who could die, from such an event, might potentially be in the millions. We are talking about massive carnage, the type we have not seen since the Holocaust.  
While plans were made in 2018 to spend 5 billion shekels ($1.37 billion), to reinforce buildings, over the course of a ten-year period, a miniscule portion of that money has been utilized toward that goal. Yet, this government somehow thinks it's more pressing to devote money to learning institutions, of the poorest population, who live in these very potentially dangerous buildings. It's fair to say that many of those students might not even survive such a major catastrophic earthquake, in order to continue their well-funded studies?
Or what about many areas very close to Gaza? One reporter stated that in the area from where he was reporting, there were no public bomb shelters for citizens to be shielded from incoming rockets which were being launched by the hour. Are those residents less important than the deceased rabbis whose graves may be in need of some restorative work?
How about the fact that Soroka Hospital, located in Beersheva, is the only major medical facility which provides services for more than one million people from neighboring communities, including Bedouins and Palestinians in the Negev. The hospital can barely handle the massive numbers of births that come through their doors in a steady stream. Wouldn't a second hospital be beneficial to this large population group, which doesn't have adequate services for all?  For sure, but that would require allocating funds for the building of an additional, well-equipped medical center.
Another urgent need, along the same lines, according to Israel Journal of Health Policy Research, is a sharp decrease in the supply of Israeli doctors, "resulting from the declining flow of immigrant physicians from the former Soviet Union. This problem could become worse because the number of medical students in Israel cannot increase quickly, due to the number of clinical training sites which is inadequate."

Of course, it goes without saying that Israel's education system can certainly do with more funds being allocated to them. Many schools also lack bomb shelters and other needed equipment, as well as basic provisions, not to mention the insufficient wages of teachers. 
Finally, let's not forget the IDF, comprised of our sons and daughters who keep us safe. Their monthly salary is meager, at best, and many personal items which they once received, are no longer being provided. This means their families must make up the gap for these necessities.
It goes without saying that there is a constant need for increasing the budget allotted to the development of new and cutting-edge weapons which are necessary for our survival, given our surrounding enemies. Our need to be one step ahead of them is very dependent upon sufficient funds, which goes towards creating the best possible technology and defense materials we are able to manufacture.
In short, there is no lack of vital projects, which are in desperate need of government funding. But, first and foremost, supporters of the present coalition will be the front of the line to receive whatever they were promised for their votes. Everything else will either take a back seat or not even be considered.
The great poet and philosopher, Ralph Waldo Emerson once said, "Money often costs too much." In the case of Israel, we can only pray that the cost of paying off one's political benefactors doesn't inure to the detriment of our nation and our people, because without them, government doesn't really mean very much!
ALL ISRAEL NEWS is committed to fair and balanced coverage and analysis, and honored to publish a wide-range of opinions. That said, views expressed by guest columnists may not necessarily reflect the views of our staff.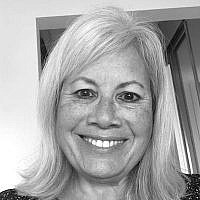 A former Jerusalem elementary and middle-school principal and the granddaughter of European Jews who arrived in the US before the Holocaust. Making Aliyah in 1993, she is retired and now lives in the center of the country with her husband.
A message from All Israel News
Help us educate Christians on a daily basis about what is happening in Israel & the Middle East and why it matters.
For as little as $5, you can support ALL ISRAEL NEWS, a non-profit media organization that is supported by readers like you.
Donate to ALL ISRAEL NEWS
Current Top Stories
Comments