LOCKDOWN LIMBO: Israel rolls back lockdown a smidge, but with no clear exit strategy
Schools still closed, airport sealed shut, but national parks, salons open for business while ministers argue over what comes next
Dave's hair salon in Jerusalem opens after the third lockdown begins to peel back, Sunday, Feb. 7, 2021. (Photo: All Israel News)
JERUSALEM — Israel began peeling back the layers of its latest lockdown but with a pall of uncertainty clouding just what its criteria is to continue moving forward with the rollback or what would prompt a renewal of restrictions yet again.
With more than one month to prepare for this moment, many Israelis are wondering how the government still has no clear exit strategy for this third national lockdown.
And having spent more days in lockdown than any other people on earth, citizens here are beleaguered with restrictions and also the failure of the government to extricate the country from this crisis.
This latest lockdown began six weeks ago and, in that time, Israel set record high infection rates and saw more than 30% of all COVID-related deaths in January alone. This coincided with a mass-vaccination campaign and more than 3 million people already receiving at least one of two doses.
Some sectors of the economy were reopened in a last-minute vote that took place late Thursday night. Salons, hair dressers and some officers were allowed to reopen and restaurants were able to offer takeout on Sunday. National parks can reopen and guesthouses are allowed to host nuclear families.
"It's great to be back. I love what I do and I'm happy to be back," Dave, who runs a hair salon on Bethlehem Road, told ALL ISRAEL NEWS. "I'm booked solid the whole week. We already turned people away."
Cabinet ministers could not agree on a plan to reopen the schools, so they are still closed.
And with no idea of when they will be allowed to reopen as well, several other business owners — from clothing shops to toy stores — opened up to customers on Sunday in defiance of the current rules and despite the threat of getting fined.
"You can't tell one segment of the economy, 'You shut down,' and another 'You can open,'" Itzik, a Jerusalem cafe owner, told ALL ISRAEL NEWS.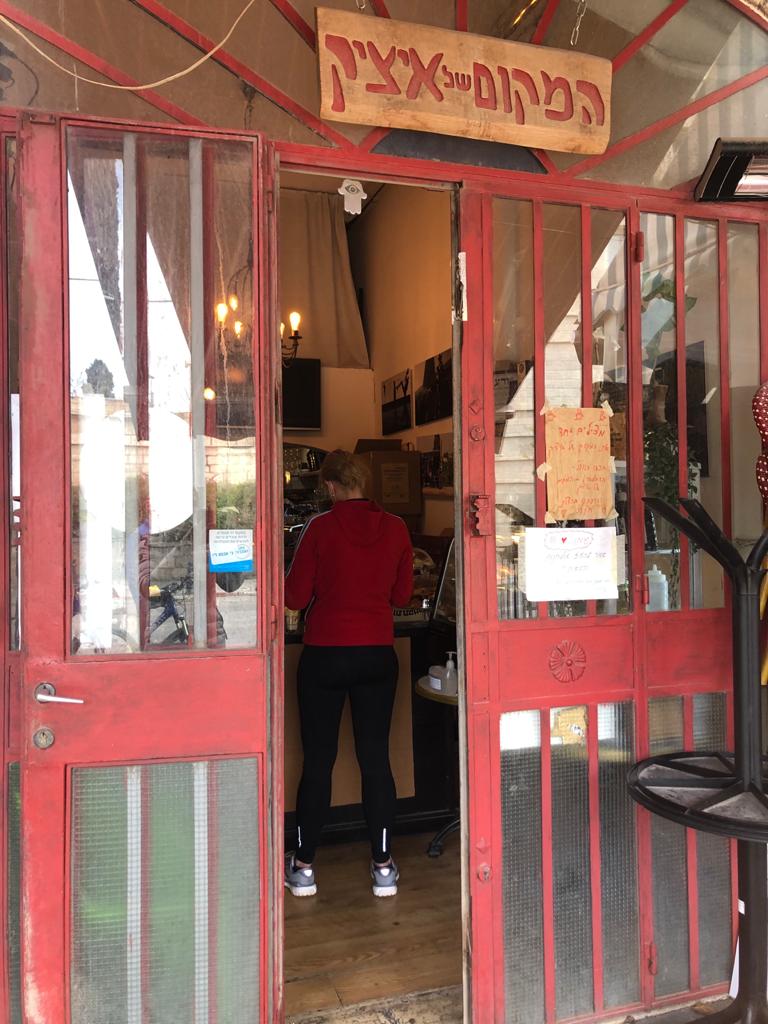 Itzik's cafe remained open for takeaway service throughout the lockdown. (Photo: All Israel News)
"I didn't close for one day (since the pandemic began in March)," Itzik told us. "Why not? Simple - the compensation that the government gives me is not enough and I need to make up the difference."
Itzik had another reason for opening his cafe as usual against regulations.
"I need to take care of my own sanity. The routine of waking up in the morning, showering, putting on clothes and driving to work — it keeps me sane," he said.
Meanwhile, some businesses are still stuck in the second lockdown. Restaurants have not reopened to sit-down service and gyms are closed since September while theaters and other cultural outlets have been shuttered since March.
But many whose lives depend on their work have lost all faith in the government and this has led them to take matters into their own hands.
"The trouble is, despite having had a month in which to prepare an exit plan, once again the government left it to the last minute – and then some," The Jerusalem Post wrote in an editorial. "This is no way to handle a crisis. Unless ordinary people are informed of what the exact regulations are – and can follow the reasoning behind them – there will be a problem of non-compliance. In some cases it will come down to a lack of faith in the system; in others, it will be for not knowing what the rules are."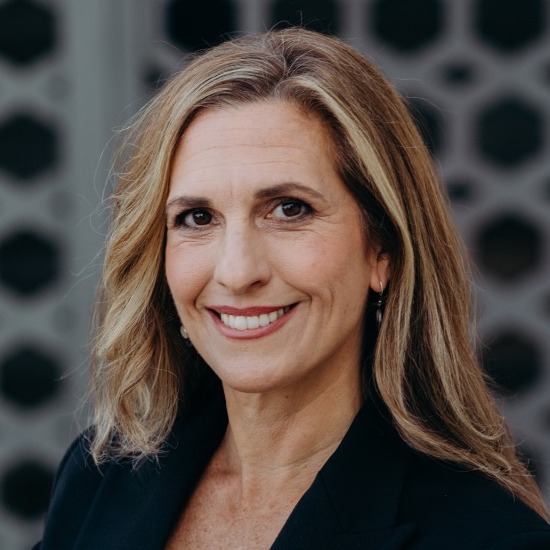 Nicole Jansezian was the news editor and senior correspondent for ALL ISRAEL NEWS.
Popular Articles
A message from All Israel News
Help us educate Christians on a daily basis about what is happening in Israel & the Middle East and why it matters.
For as little as $5, you can support ALL ISRAEL NEWS, a non-profit media organization that is supported by readers like you.
Donate to ALL ISRAEL NEWS
Latest Stories
Comments