Lapid's big lie at the United Nations – new data
A lower percentage of Israelis support a two-state solution than ever before, according to data from the Israel Democracy Institute. Only 37% of Palestinians support two states, says a separate poll
Israeli Prime Minister Yair Lapid addresses the 77th Session of the United Nations General Assembly at U.N. Headquarters in New York, Sept. 22, 2022. (Photo: REUTERS/Mike Segar)
Israeli Prime Minister Yair Lapid spent several minutes of his inaugural address at the United Nations highlighting the abundance of fake news about Israel. Then he delivered a false report of his own.
"Despite all the obstacles, still today a large majority of Israelis support the vision of this two-state solution," he told government leaders from around the world. 
But new data released on Friday night indicates otherwise. An Israel Democracy Institute (IDI) poll found that only 32% of Jewish Israelis support advancing a two-state solution. The survey was taken between Sept. 18 and 20 – before Lapid's address.
This is the lowest percentage of support documented by IDI, which has been tracking support for two states for around 30 years via its monthly Peace Index (recently renamed the Voice Index). Previously, the lowest point of support in the IDI polls was in February 1995, when just 37% of respondents supported two states.
Moreover, more than a third (36%) of Israelis do not think that the next government should make an effort to advance a two-state solution to resolve the Palestinian conflict, the data showed. This is down from 50% in February 2021, and reflects Lapid's center-left bloc's poor showing in the polls compared to the center-right.
A poll released Thursday night by Israel's Channel 12 showed Lapid's Yesh Atid Party earning 23 seats compared to former Prime Minister Benjamin Netanyahu's Likud Party with 32. It showed the center-right bloc at 60 seats. A separate poll by Israel's Channel 13 showed the bloc at 61 seats, enough mandates to form a government.
"Yair Lapid speaks only for himself when he supports a Palestinian state," charged Interior Minister Ayelet Shaked, who is heading the Bayit Yehudi slate in the election. "This is just a meaningless election stunt. We will never allow the creation of a Palestinian terror state in the heart of the land of Israel. Such a state would be a hotbed of extremism, a launching pad for terror and a source of regional instability."
Another member of the right, former Israeli Ambassador to the U.N. Danny Danon, similarly accused Lapid of electioneering. 
"The spotlight that Lapid turned on the Palestinian issue instead of the Iranian threat proves that Lapid is only concerned with his election campaign and not with promoting the interests of the State of Israel," Danon said.
'NUMBERS COULD CHANGE'
Jewish support for a two-state solution has fluctuated since the signing of the Oslo Accords in 1993. It reached a peak of 70% support in June 2007, according to a separate IDI report. 
Two years later, in 2009, when Netanyahu expressed support for the two-state solution at an address held at Bar-Ilan University, support by the Israeli public spiked, too – hitting 63%. But by 2018, it had declined to 47%. 
Arab Israeli support for the two-state solution has historically been higher than Jewish Israeli support by about 20%, IDI said. In the most recent poll, 71% of Arab Israelis said they support two states for two people. 
Arab Israelis compose about 21% of the Israeli population, according to numbers released earlier in the week by the Central Bureau of Statistics. 
Both age and religious observance factor into support for two states, IDI has proven in the past. In August 2018, nearly three-quarters (70%) of secular Jews said they supported a two-state solution compared to only 25% of religious Jews. Also, half the number of young Jewish Israelis (32%) supported two states compared with 64% of older Israelis.
Some analysts have downplayed these numbers as the result of the current, temporary reality and believe that a future agreement is still possible with the right kind of leadership on the Palestinian, Israeli and American sides. 
"There is no plan on the table," Prof. Tamar Hermann, a senior research fellow at IDI who oversees the Voice Index, told ALL ISRAEL NEWS. "If there will be, the numbers could change significantly."
POLL: 60% OF PALESTINIANS OPPOSE TWO STATES
The Palestinians do not appear more optimistic about a two-state solution than the Israelis, according to a Palestinian Center for Policy and Survey Research poll taken between Sept. 13 to 17. The poll revealed that 60% of Palestinians oppose two states for two peoples along the lines of 1967 with small and equal border modifications.
Moreover, the poll showed that most Palestinians (64%) believe that the two-state solution is no longer practical or feasible and 76% believe that the chances of creating a Palestinian state alongside the state of Israel in the next five years are slim or nonexistent.
At the same time, under current conditions, 68% of respondents said they opposed an unconditional resumption of Palestinian-Israeli negotiations. However, 43% of Palestinians said they would support conducting negotiations with Lapid on a peace agreement or confidence-building measures. 
Of course polls cannot determine whether Lapid is correct when he says that "an agreement with the Palestinians, based on two states for two peoples is the right thing for Israel's security, for Israel's economy and the future of our children." 
However, they strongly indicate that his dream is unachievable – at least for the time being.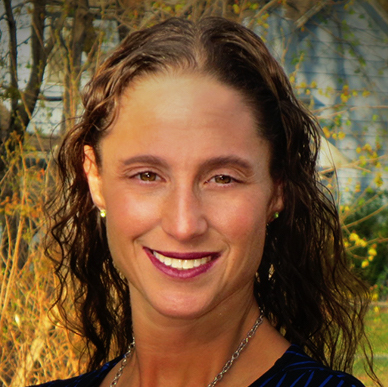 Maayan Hoffman is a veteran American-Israeli journalist and strategic communications consultant. She is Deputy CEO - Strategy & Innovation for the Jerusalem Post, where she also served as news editor, head of strategy and senior health analyst.
Popular Articles
A message from All Israel News
Help us educate Christians on a daily basis about what is happening in Israel & the Middle East and why it matters.
For as little as $5, you can support ALL ISRAEL NEWS, a non-profit media organization that is supported by readers like you.
Donate to ALL ISRAEL NEWS
Latest Stories
Comments