Israel headed to elections? Drama in Knesset as initial vote to disband government passes
The measure, put forward by the opposition, passed 61-54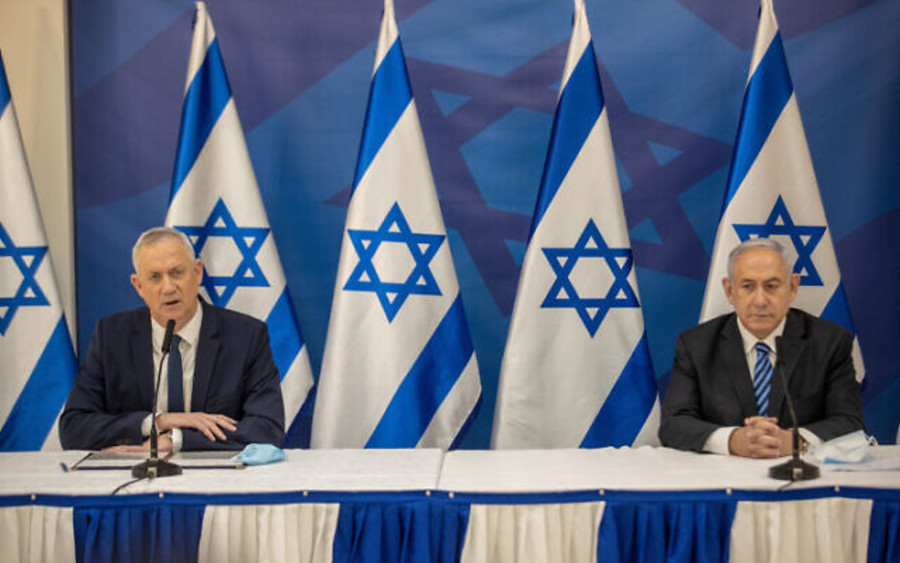 Alternate Prime Minister and Minister of Defense Benny Gantz (L) and Prime Minister Benjamin Netanyahu at a press conference in Tel Aviv on July 27, 2020. (Photo: Tal Shahar/POOL)
JERUSALEM — The Knesset took a first step toward new elections this afternoon after passing the first of four votes on a bill to dissolve the current government. 
Three more rounds of voting are required in order for the bill to pass, which would send the nation to its fourth election in just two years. But even if the measure doesn't pass, the Knesset must still pass a budget by Dec. 23 and if it doesn't the government dissolves automatically anyway. 
The measure, put forward by the opposition, passed 61-54.
"The dissolution of the Knesset is not a victory, it's the first step toward a different government, which will deal with the coronavirus and the economy and won't cause Israelis to hate each other," opposition leader Yair Lapid, who proposed the measure, tweeted after the bill was passed.
Defense Minister Benny Gantz and his Blue and White party broke from their already fragile coalition with Prime Minister Benjamin Netanyahu and his Likud party to vote in favor of the measure. 
Gantz announced on Tuesday he could no longer support the current government. 
"I had no illusions about Netanyahu, I knew his record as a serial breaker of promises, but I thought he would rise to the occasion given the scope [of the issue]," Gantz said before the vote. 
"Netanyahu promised unity; he said there wouldn't be tricks and games. But he doesn't fulfill his promises and the public ultimately pays," he said. "Netanyahu didn't lie to me; he lied to you," Gantz told Israelis. "He didn't dupe me; he duped the citizens of Israel."
Netanyahu took to prime time television today for a news conference in which he pleaded with Gantz to change his mind and focus on the pandemic rather than political issues. 
"The people of Israel want unity, not elections. They want vaccines, not election broadcasts," he said. "We need to put politics aside, there's enough time for politics….We cannot drag the country to… elections, when we need to focus on the fight against the coronavirus."
One thing Netanyahu did not mention — and which is a huge sticking point — was the national budget. 
"A 15-minute speech and the most important word was missing from his talking points: 'Budget,'" Foreign Minister Gabi Ashkenazi, a Blue and White party member, wrote on Twitter. "A million Israelis are demanding economic security. Everyone knows that if there was no trial (referring to Netanyahu's indictment on corruption charges), there would be a state budget. This is the time to… approve the budget for 2021."
Gantz also responded to Netanyahu's news conference. 
"The economic terror attack you're perpetrating against Israeli citizens while an economic, medical and social crisis is raging shows you've lost it," he said. "If there was no trial, there would be a budget. If there was no trial, there would be unity."
Six months ago, Gantz agreed to join a unity government with Netanyahu which included a turn for him to be prime minister in the fall of 2021. However, the prospect of Gantz ever taking over the seat was looking increasingly doubtful due to the coalition's dysfunctional relationship and its failure to pass a budget. 
After the vote, Knesset members reacted along predictable party lines. 
Coalition whip and Netanyahu ally, Miki Zohar, accused Blue and White and the opposition of "dragging" Israelis to the ballot box.
"The only thing in common between the opposition and Blue and White is their ambition to harm Netanyahu's tenure," he wrote on Twitter. "This is a sad moment for the Israeli people."
Head of the rightwing Yamina party, Naftali Bennett is calling for expedited elections now after his party voted to dissolve the government. 
"A million Israelis see that there is a government here that simply does not care about them," he said on the Knesset floor before the vote. "This government took the startup nation and turned it into the polls nation. It took the nation of entrepreneurship and made it number one in the world in elections. Is this our nation? Is this the people of Israel?"
Yamina put out a statement calling for expedited elections to take place within two months and to slash campaign spending by 70 percent. A quick election would serve Yamina which is currently surging in the polls. 
Despite all the drama on the Knesset floor today, recent polls show that a new government would still rely on right-wing and religious parties for a coalition majority yielding little change from what we see today.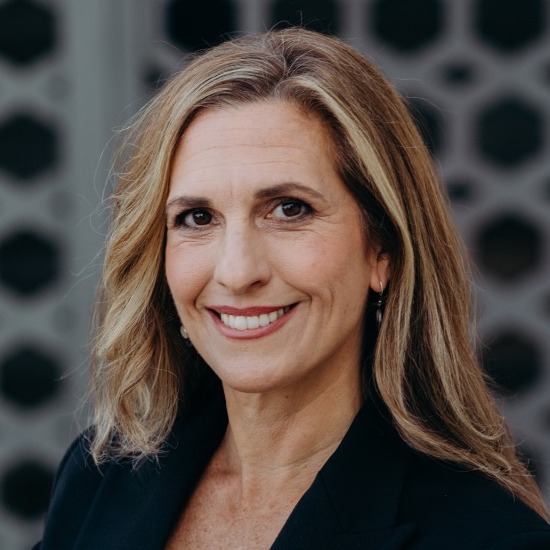 Nicole Jansezian is the news editor for both ALL ISRAEL NEWS and ALL ARAB NEWS and senior correspondent for ALL ISRAEL NEWS
A message from All Israel News
Help us educate Christians on a daily basis about what is happening in Israel & the Middle East and why it matters.
For as little as $5, you can support ALL ISRAEL NEWS, a non-profit media organization that is supported by readers like you.
Donate to ALL ISRAEL NEWS
Current Top Stories
Comments