Knesset member tells ALL ISRAEL NEWS it's time to rethink COVID restrictions and get Christian tourists back to Israel
"Israel is holy to Christians and to all of us. We need to get them in," Gadi Yevarkan said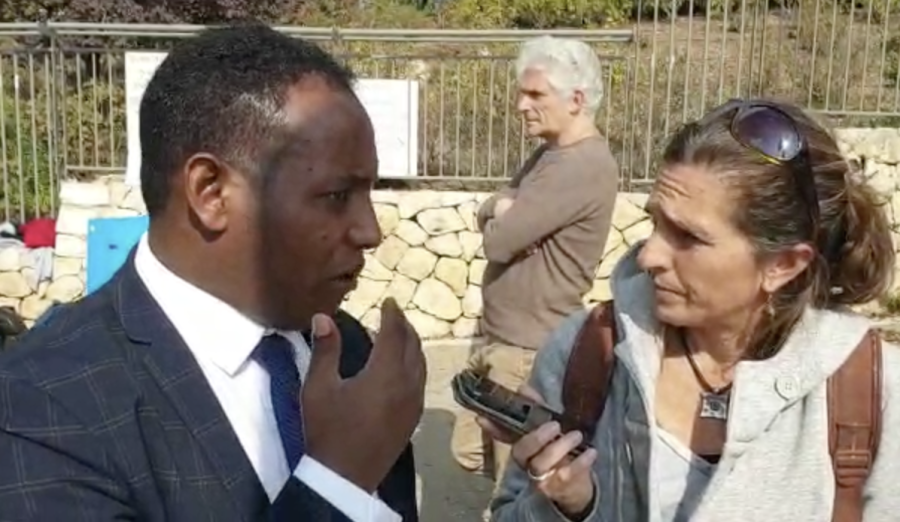 ALL ISRAEL NEWS Senior Correspondent Nicole Jansezian interviews Knesset Member Gabi Yevarkan (Photo: Screenshot)
JERUSALEM—The government needs to revisit the regulations it set in place to deal with the COVID pandemic in order to allow Christian tourists to come back into the country, a Knesset member told ALL ISRAEL NEWS today.
Knesset Member Gabi Yevarkan, a member of the Likud party, said that the Green Passport is damaging not just its own citizens, but also the tourism industry.
"This Green Passport we have in place now, to my great disappointment, is causing a lot of damage not just to the citizens of Israel but to anyone who wants to enter the country," Yevarkan said.
"I hope this government will start to listen," to these issues, Yevarkan said today outside the Knesset in response to a question about restrictions preventing many Evangelical tourists from coming to Israel. "We need to at least bring tourists back to Israel and not exacerbate the situation."
"I really hope this government – the supposed 'government of change' – will reconsider these restrictions according to the current situation so that people can get in. This 'passport' is hurting not just the citizens but also all Jews and Christians that want to visit Israel."
"Israel is holy to Christians and to all of us. We need to get them in."
He said he planned to bring this – and more – up for discussion before the Constitution, Law and Justice Committee on Monday.
"We are no longer in the same situation that we were in at the beginning of the pandemic," he said.
The Green Passport, which was intended to protect public health, is now doing incalculable damage instead.
"People are getting fired, they cannot enter their workplaces, even in the schools – even kindergarten teachers, teacher aides – there is a huge gap. And the government's solution is to reassign IDF soldiers to fill these positions."
"It's high time to revisit this," Yevarkan said. "Human rights are no less important than a conversation about corona – our current position is unsustainable."
Israel's borders were closed entirely to foreigners from the onset of the pandemic in March 2020 until a cautionary pilot program began allowing in groups of vaccinated tourists in late May of this year.
Just this month, the gates opened to all vaccinated tourists, not just those in groups. However, many Evangelicals are not ready to get vaccinated against COVID-19 just to get into the Holy Land.
The protocols are not just strict, they are confusing, tourism consultant Uri Steinberg wrote.
Earlier this month, Michele Bachmann, former congresswoman, presidential candidate and co-chair of the Jerusalem Prayer Breakfast, pleaded with the Israeli government to reassess its "current, strict entry requirements," and allow tourists to come to Israel yet again.
"At a time when anti-Israel sentiment is rising and when support for Israel among youth is dropping, it is even more imperative to open Israel to travelers once again," she said in a recorded address to the fifth Christian Media Summit.
"Jews and Christians alike love traveling to Israel, but tourist travel to Israel appears highly unlikely under the current strict entry requirements promulgated by authorities," she said.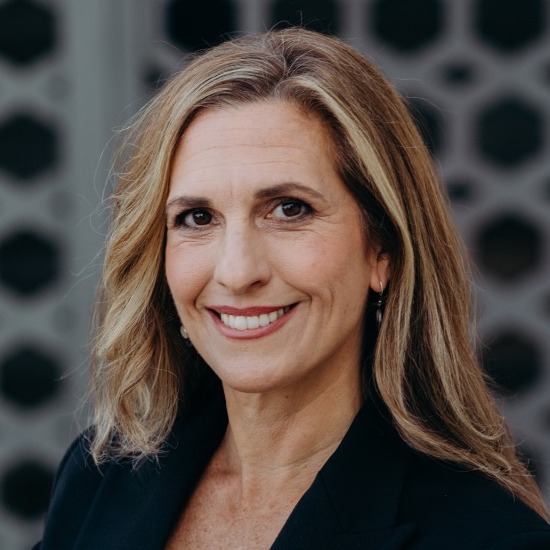 Nicole Jansezian is the news editor for both ALL ISRAEL NEWS and ALL ARAB NEWS and senior correspondent for ALL ISRAEL NEWS
A message from All Israel News
Help us educate Christians on a daily basis about what is happening in Israel & the Middle East and why it matters.
For as little as $5, you can support ALL ISRAEL NEWS, a non-profit media organization that is supported by readers like you.
Donate to ALL ISRAEL NEWS
Current Top Stories
Comments