Jewish year ended Sunday at sundown – and so did a sabbath year for the land
Rabbi explains the laws of shmita, how they bring blessing to Israel
Agricultural field in Israel (Photo: Ministry of Foreign Affairs)
The shmita or Sabbath year of the land ended as the new Jewish year began on Sunday night.
In Leviticus 25:3-4, God told Moses on top of Mount Sinai to instruct the Israelites that "For six years sow your fields, and for six years prune your vineyards and gather their crops. But in the seventh year the land is to have a year of sabbath rest, a sabbath to the Lord."
To this day, this practice of a sabbath year is observed in modern-day Israel. Every seventh year, farmers cease from agricultural activity, leaving the land fallow and allowing it to rest.
But it is precisely because of this that the land and the Jewish people are seeing "tremendous blessing," one rabbi told ALL ISRAEL News.
"More Israeli farmers were observing shmita this year than in any year in history," according to Rabbi Tuly Weisz, founder and CEO of Israel365. "As a result, we are seeing tremendous blessings and, God willing, we will have more blessings in store for us this coming year."
Any foods that grew naturally during the year are still considered holy and must be treated with sanctity even in the eighth year, which is the first year of the next cycle. 
During shmita, farmers cannot work the land or plant anything that grows on the land. Anything that naturally grows belongs to the community, and any Jew can come to take it and eat it. 
"You shall not reap the aftergrowth of your harvest or gather the grapes of your untrimmed vines," Leviticus reads. "But you may eat whatever the land during its Shabbat will produce."
Weisz said that not only is the observance of shmita a Torah law, it also has spiritual significance. It is meant to be a "challenge of faith" and a "test of obedience to God," he said.
Some Torah commentators say that one of the reasons the First Jewish Temple was destroyed in the 6th century B.C. and Jews were exiled from Israel for 70 years, was because they did not properly observe the shmita.
"We know they were not as careful as they should have been to observe the sabbatical year," Weisz said. 
'PART OF THE HOLINESS'
Today, the majority of Jewish farmers in Israel observe shmita. However, there are some ways to work around this, such as selling the land temporarily to non-Jewish residents or handing it over to the court system that can allow for a minimal amount of harvesting to ensure there is enough food for people to eat.
In addition, Israel relies more heavily on imports during a shmita year.
American Israeli farmer Ben Rosenberg has been working the land in Moshav Tirosh in central Israel for 14 years. This past year was his second shmita, and he decided to try a new way of farming to help him get through the year. He planted his crops in large containers inside hot houses, which he placed above a thick plastic sheet that ensured they would not touch the ground.
Rosenberg was able to plant a dunam and a half (just more than a third of an acre) using this method. Normally, he plants 12 dunams (three acres).
The situation makes it tough for him financially, but he said he believes this is part of the holiness of living in the land of Israel.
"I always said, aliyah [immigration to Israel] and farming went together, especially since I am growing organic vegetables – nice, clean, healthy and nutritious food in the land of Israel. Nothing for me is greater," Rosenberg said. "After 2,000 years, we can work the land again and perform the mitzvot [commandments] that can only be done here."
Five red heifers arrived in Israel on Sept. 15, 2022. (Photo: Boneh Israel)
RABBI: 'REDEMPTION IS IMMINENT'
There are lessons that Jews and Christians alike can learn from shmita, Weisz said – and the first is obedience.
"We can all try to strengthen our faith by recognizing that everything belongs to God," the rabbi said.
The second is giving. 
"You are really supposed to focus on the needy during shmita," Weisz said. "This is something that can extend into the next year. We need to be more considerate and compassionate toward the poor."
Finally, he said that there are prophetic implications to keeping shmita. In Leviticus 25:18, God makes a direct correlation between Jewish safety in the land and shmita: "You shall observe My laws and faithfully keep My rules, that you may live upon the land in security."
And if ever there was a time to pay attention to that, Weisz contends – that time is now.
This year, nearly twice as many Jews ascended the Temple Mount than the year before. In addition, for the first time in more than 2,000 years – and right before Rosh Hashanah – five red heifers were brought into Israel.
"Things are really heating up on the prophetic stage," he said.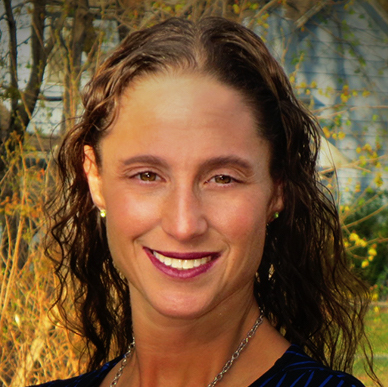 Maayan Hoffman is a veteran American-Israeli journalist and strategic communications consultant. She is Deputy CEO - Strategy & Innovation for the Jerusalem Post, where she also served as news editor, head of strategy and senior health analyst.
A message from All Israel News
Help us educate Christians on a daily basis about what is happening in Israel & the Middle East and why it matters.
For as little as $5, you can support ALL ISRAEL NEWS, a non-profit media organization that is supported by readers like you.
Donate to ALL ISRAEL NEWS
Current Top Stories
Comments