Israeli schools opened on schedule – but no one knew until less than 24 hours before
From all-too-frequent elections to shifting school days, the only thing certain in Israel is the chronic uncertainty which underscores life here
Israeli students seen on the first day of school at Gamla primary school in the northern town of Katzrin, Golan Heights, Sept. 1, 2022. (Photo: Michael Giladi/Flash90)
Some 2.5 million Israeli children went back to school today – but it was not without much angst and uncertainty leading to this day as the threat of a strike loomed heavily over the country and dominated the news cycle for weeks.
All of Israel was kept on the edge of its national seat for most of the summer watching the teacher's union and Finance Ministry engage in intense and very public negotiations over teachers' salaries and vacation days.
While this isn't new – strikes and rumors of strikes are part of the back-to-school routine here in the Holy Land – it follows two years of inconsistent schooling due to COVID closures which undermined in-class learning as well.
Even my children, who are still in elementary school, joke about school being a moving target rather than a reliable institution.
But it actually isn't very funny.
"The same old story leads to the same old solutions: Right up to the last moment, we won't know whether the school year will open or not," wrote Tammy Hoffman, a researcher at the Israel Democracy Institute, lamenting the annual ceremony of to-strike-or-not-to-strike. "Most likely, an agreement will be reached at the last minute, or after a day or two of strikes and strong arming with restraining orders. Past experience, as well as research on this issue in Israel and around the world, tells us that none of this will really solve the deep crisis in which Israeli education finds itself because the needed solutions are fundamentally different from those applied according to the usual script."
Less than 24 hours before school was to start and not a soul in the country knew whether students would be starting school on Sept. 1 . Not until Aug. 31, at around 11 a.m., was the announcement made that the strike was off.
And even that was precarious until an agreement was actually signed hours later.
In addition to processing their normal jitters of beginning a milestone year, children entering preschool, kindergarten or first grade were also left wondering for too long when they would have to face the anxiety or thrill of their first day.
What's more, school ended in June with several rolling strikes or late starts which marred the conclusion of the academic year.
Unrelated to the school schedule, someone remarked to me this week that Israel operates on a six-month or less schedule. A country with security issues and existential threats needs to be scrappy, agile and ready to respond in an instant to possible attacks.
Wars and rumors of wars = crisis management.
But this thinking has also permeated governmental institutions with a resulting bureaucratic lag that stifles progress. And worse, this is what the children of Israel are learning to normalize as they see these fits and starts already in their early school days, thanks to strikes and rumors of strikes.
Meanwhile, the report card is in and the grades are not promising: "The failure of Israeli schools is documented on a regular basis by the OECD. Since 2006 Israeli teenagers consistently perform worse in the organization's PISA tests of reading, math and science than most of their peers in other developed countries," according to this article in Haaretz.
The author, David Rosenberg, notes an overall decline in basic skills for all adults.
"In measures of literacy and numeracy, a distressingly large share of Israelis score among the lowest levels of proficiency among OECD countries," he wrote.
But Israel is the Start-Up nation, right? Rosenberg tackles that too. He notes that while the best and brightest do test into the military's technology units and eventually go on to lead successful careers, "Israeli schools are not producing enough adequately educated graduates to fill the ranks" of other hands-on units.
"The Startup Nation phenomenon has amply demonstrated that Israel's global competitiveness hinges on innovation, which requires a mix of book knowledge and critical thinking. But to date, these innovative capabilities have been the preserve of a small minority – the roughly 10% of the Israeli workforce that's employed in high-tech. It's the other 90% we have to worry about."
While Hoffman and Rosenberg gave different reasons they believe are at the root of the education system's underperformance, they both acknowledged there is a crisis and the urgency to fix it.
First and foremost, school needs to start on time – and is not something that can be closed on a whim. School should be a safe place. School should be something that kids can take seriously.
The school experience is harrowing enough with social and academic challenges as it is – it does not also need to be unpredictable.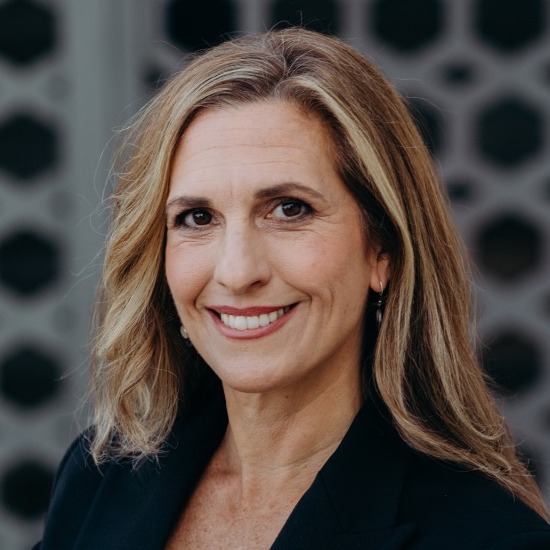 Nicole Jansezian was the news editor and senior correspondent for ALL ISRAEL NEWS.
Popular Articles
A message from All Israel News
Help us educate Christians on a daily basis about what is happening in Israel & the Middle East and why it matters.
For as little as $5, you can support ALL ISRAEL NEWS, a non-profit media organization that is supported by readers like you.
Donate to ALL ISRAEL NEWS
Latest Stories
Comments