Israeli school principals demand end to 'problematic distinction' between students based on vaccination status
Mayors also call as principals allege in letter to Education, Health ministers that Israel's quarantine policies have come at "a high mental cost for children"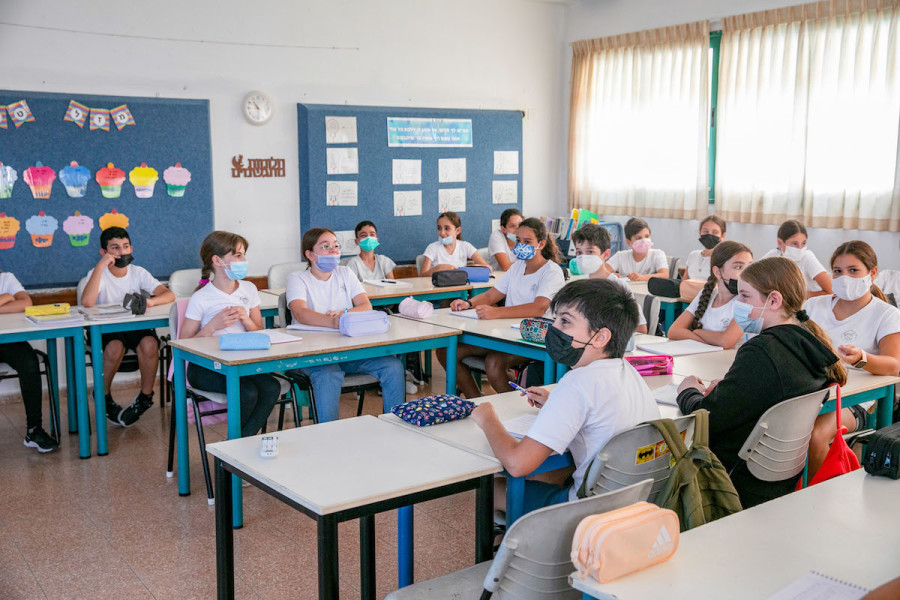 Illustrative - students at the Ramon School in Modi'in, October 12, 2021. (Photo: Yossi Aloni/Flash90)
Nearly 300 Israeli school principals are calling on the government to stop distinguishing between vaccinated and unvaccinated children when it comes to isolation policies they call "harsh and offensive and undermine the foundations of the communities in which we operate."
"We are education leaders, witnessing the mental price children pay for the endless isolations, the school days interrupted and some children sent from school for tests and isolation, while their vaccinated friends will do a home test and immediately return to school, tearing the fabric of our society in two through vaccines," the letter says.
So far, 268 principals nationwide have signed the letter, which is still circulating.
"It's about saving lives, no less," they wrote in a letter addressed to Education Minister Yifat Shasha-Biton and Health Minister Nitzan Horowitz.
"For the past two years, the children of Israel have been going through an unbearably difficult period," the educators noted, pointing to loneliness and an increase in screen time which has been "interrupting all processes of adolescence, development and normal societies for children of different ages."
It has only worsened since the Omicron wave began, they contend.
Under the former government, the shutdowns were absolute. Former Prime Minister Benjamin Netanyahu presided over three national lockdowns in which the school system was unilaterally closed. Now, under Prime Minister Naftali Bennett, the more lenient quarantine policies – designed in theory to keep the economy functioning – are exclusionary and based on vaccination or recovery status for everyone from 5 years old.
The principals say that these policies have come at "a high mental cost for children."
Children who have a Green Passport – which signifies valid COVID vaccination or recovery status – can go back to school after a home test. Those without must either undergo official testing on the first and seventh day of their exposure to COVID and stay isolated during that entire period.
"We believe this is an injustice and a problematic distinction – the rationale for which at this time is unclear," the school leaders noted. "There is a very painful conflict between the right to education, mental health and the desire to pressure the public to vaccinate children."
The principals demanded that only children who test positive for COVID be required to go into quarantine – which has just been lowered to five days – while all other students, regardless of vaccination status, be allowed to continue classroom learning.
Some 200,000 children and school staff have been sent into quarantine at various times over the past few weeks. The vaccination rate for Israeli children ages 5 to 11 is 14.4%, while the rate for ages 12 to 15 is 60%.
The angst and social pressures on the children has been reflected among parents as well. A small group of protestors stood outside Shasha-Biton's home last week with a megaphone demanding the same as these principals. The mostly peaceful protest on Friday culminated in the arrest of three women.
As Education minister, Shasha-Biton has been opposed to measures that keep children out of school and has also opposed administering the COVID vaccine on school grounds, but her recommendations have been overruled by other members of the Corona Cabinet.
Underscoring parental angst, Ziona Greenwald – an editor for The Jewish Press and resident of Israel – wrote in the Times of Israel that her own family had been "drowning" in endless messages and rolling quarantines for their children. They decided – as many parents have – to keep their kids home until the discriminatory policies of quarantines is canceled.
"Our priority is to protect our children's mental health – especially when the system is failing them along with hundreds of thousands of their peers," she wrote.
"Either all students are allowed to come to school – or none. No passes of any color," Greenwald stated.
On Tuesday, Channel 12 reported that 180 mayors and local council heads from around the country demanded that the government drop the quarantine requirement for children unless they are infected.
"It is clear to all that children are not among the groups at risk from the Omicron strain and [from the coronavirus] in general, it is our duty to ensure continuity of studies and routine for students and staff to ensure their safety and health," the Association of Israel's Self-Government Cities and Federation of Local Authorities in Israel said a letter.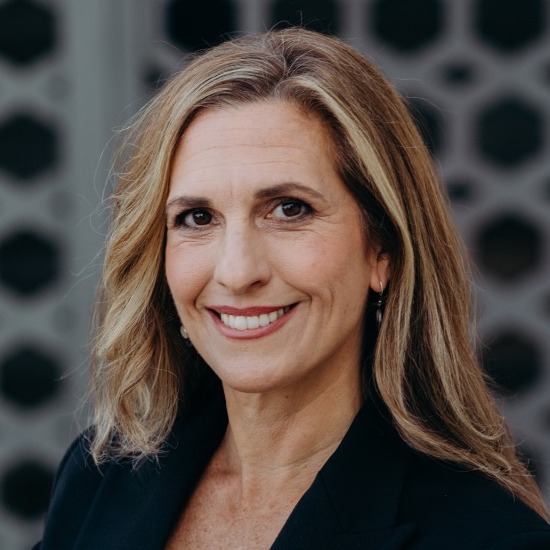 Nicole Jansezian is the news editor for both ALL ISRAEL NEWS and ALL ARAB NEWS and senior correspondent for ALL ISRAEL NEWS
A message from All Israel News
Help us educate Christians on a daily basis about what is happening in Israel & the Middle East and why it matters.
For as little as $5, you can support ALL ISRAEL NEWS, a non-profit media organization that is supported by readers like you.
Donate to ALL ISRAEL NEWS
Current Top Stories
Comments