Israeli agritech company's 50% water savings solution drives $44 million funding round
N-Drip's drip irrigation system in the US. (Photo: Martin Hobelman/N-Drip)
The Israeli agritech company N-Drip, has completed another funding round, successfully raising $44 million. Overall, the company has managed to raise about $80 million so far from a number of investors in the U.S., Europe, and Israel. Among its investors are Garnot Corporation, which led the previous fundraising round, the Impact Bridges Israel investment fund, the Mezer Group company that manufactures pipes and irrigation systems, Kibbutz Ein Harod Ihud, and a group of American private investors.
N-Drip specializes in the development of advanced irrigation technologies that offer innovative solutions for farmers. Their irrigation systems enable farmers currently using flood irrigation methods (a method which floods the field at regular periods, losing up to 70% of the water used and diluting fertilizer) to transition to more efficient and precise systems that operate using gravity, eliminating the need for external energy and pressure-based filters.
With over 100 employees, N-Drip operates in 17 countries, with its management, research and development division, and production plant based in Israel. The company was founded by Professor Uri Shani, who serves as the chief technology officer and chairman, along with Dr. Ariel Halperin and Ran Ben Or. Eran Polak, former deputy commissioner of budgets at the Ministry of Finance, now leads the company as CEO. Polak explains that the latest funding will support the company's rapid growth, particularly as global water scarcity concerns drive farmers and policymakers to seek sustainable solutions for food and fibre production, with reduced water consumption.
One of the company's notable innovations is N-Drip Connect, a decision system based on a reliable sensor with data verification capabilities. This irrigation system allows continuous field monitoring and provides real-time recommendations on irrigation, fertilization, and water optimization. It can even predict the expected harvest up to six weeks in advance. N-Drip believes that their transformative technologies can benefit farmers of all sizes and in all geographic regions, ensuring stability and income while contributing to global efforts to reduce agricultural greenhouse gas emissions. And with around 2.3 billion people already living in water-stressed countries, this revolutionary technology can certainly make a difference.
Currently, approximately 85% of irrigated agricultural areas worldwide rely on flood irrigation, which is inefficient, depletes soil quality, and damages crops. N-Drip emphasizes that existing alternatives in the market are costly and unprofitable. In contrast, their affordable irrigation system provides a realistic solution as water resources become increasingly scarce.
Through extensive analysis of hundreds of projects using N-Drip's system, the company has found that farmers achieve remarkable results, including a 50% reduction in water usage, yield increases of up to 33%, a 50% decrease in fertilizer usage, and a significant reduction in greenhouse gas emissions such as carbon and methane.
The latest funding round is led by the Holding Company of the Principality of Liechtenstein, an international group of companies and investment platform with a focus on food and agriculture, forestry, renewable energies, and real estate. Other participants include Hamilton Line Investment Houses, a prominent American investment firm with a representative office in Israel, specializing in green investments and innovation, and Natural Ventures, a fund that prioritizes green investments in water, energy, and food sectors worldwide. 
N-Drip's remarkable achievement in securing substantial funding underscores the increasing global demand for sustainable agricultural solutions, particularly in the face of mounting water scarcity and environmental concerns. This success story also reflects the ingenuity that often arises from Israel's unique challenges. As a country with limited water resources and a rich history of innovation, Israel has nurtured a culture of creative problem-solving, leading to ground breaking advancements like N-Drip's advanced irrigation technologies. By revolutionizing traditional farming practices and offering a more sustainable and efficient approach to irrigation, N-Drip is poised to make a significant impact on the agricultural industry, not only in Israel but around the world. Through their innovative solutions, they exemplify how adversity can spur inventiveness, and their endeavors serve as an inspiration to other innovators tackling complex challenges.
This article originally appeared here and is reposted with permission.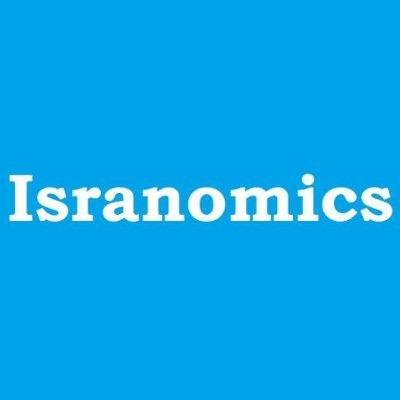 Isranomics.com is a website that takes a unique look at Israel's economy, business, and innovations. It gives an overview of what's going on in the country's financial markets and provides its readers with useful information about Israeli companies that work in Israel and around the world. It is a good source of information for anyone who wants to get to know Israel from a non-political point of view.
Popular Articles
A message from All Israel News
Help us educate Christians on a daily basis about what is happening in Israel & the Middle East and why it matters.
For as little as $5, you can support ALL ISRAEL NEWS, a non-profit media organization that is supported by readers like you.
Donate to ALL ISRAEL NEWS
Latest Stories
Comments