Israel to end quarantines for children, while experts call to cancel the Green Passport completely
However, the new school system will require weekly testing for children instead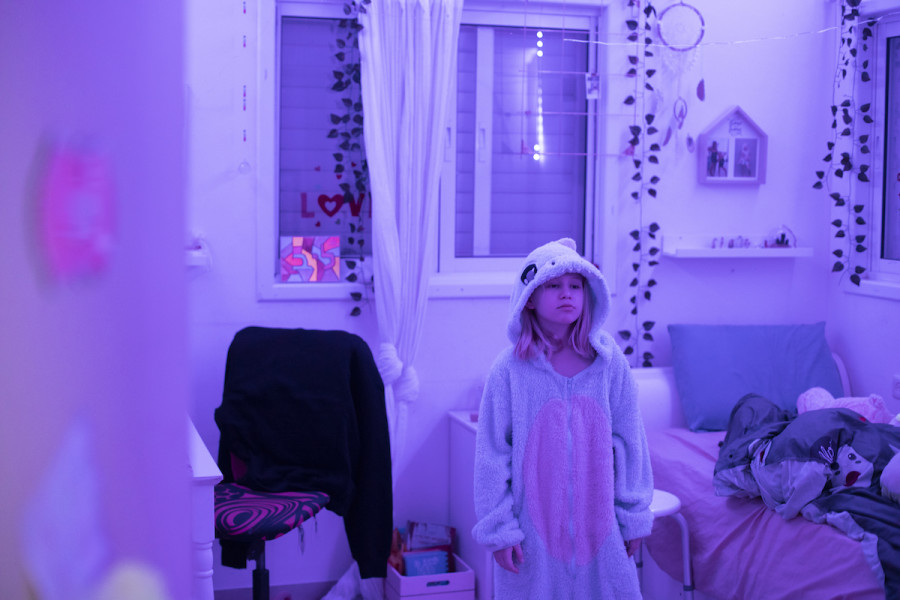 A child in quarantine in her home in central Israel, Dec. 24, 2021. (Photo: Chen Leopold/Flash90)
Israel's Health Ministry is seriously looking into ending the country's Green Passport and starting next Thursday will end quarantines for school children who come into contact with a COVID carrier, according to several Israeli media sources. 
The new guidelines for school, however, will require children to undergo testing twice a week – Sunday and Wednesday – as a prerequisite for attending school.
The news comes as Israel continues to set record levels of infections this week. Israel recorded 10% of its entire pandemic infections in the last three days alone – more than 200,000 new infections.
Israel passed the 2-million infection mark since the pandemic began, which amounts to just over 20% of the population.
On Tuesday, 71,844 Israelis tested positive for COVID-19 – the highest single-day number.
In addition to revoking the Green Passport, other options reportedly being examined include extending the validity of the pass or conditioning it upon a fourth vaccine shot – strengthening rather than canceling it – and the least likely solution as the booster has been reportedly less effective against the current variant, Omicron. 
NEW SCHOOL POLICIES
The government is also planning to cancel quarantine for children from next Thursday, but instead require twice-weekly testing, called Operation "Testing and Learning."
"This is how it will work: All children in Israel, from birth to 18 will be tested with home tests once on Sunday morning before going to school and once on Wednesday morning," Israeli Prime Minister Naftali Bennett said. "Children that are tested and found to be negative will go to school as usual. If they are verified, they will stay home until they recover. Thus, twice a week, all children in Israel will be tested and classes will go on as usual."
The policy will apply to children up to 18 years old. Students will receive free antigen tests from the government in order to comply with the new program. There was no word on how this would be enforced.
This current wave has exposed hundreds of thousands of people – including some 200,000 school children – to confirmed COVID carriers, requiring them to quarantine unless they have a Green Passport. The ones at home can only return to school after having tested negative twice – at day one and seven, even if they were asymptomatic. 
This has led to frustration among many parents, who were forced to stay at home with their healthy children.
"In recent weeks almost all parents in Israel have experienced this difficulty. The Omicron wave is reaching its peak and it is difficult to live a routine life like this with the high number of people in quarantine," Bennett said. "I am aware of the distress and have been following the events taking place elsewhere in the world."
THE GREEN PASSPORT
The Green Passport – Israel's proof of COVID vaccination or recovery required to enter certain locations – has been in effect to varying degrees since March last year. 
Prof. Cyrille Cohen, an expert on immunology from Bar-Ilan University, told YNET that the Omicron wave has rendered the Green Passport ineffective, especially when there is no serious enforcement of the mandate. 
"The purpose of the Green Pass was originally to try and create some sort of a safer environment for vaccinated people, especially for those who can get seriously ill. The Green Pass also encouraged people to get vaccinated, but at this time it is irrelevant since the Omicron variant infects both vaccinated and unvaccinated at a similar rate," he said.
Despite Cohen's contention, the Green Passport is still enforced at hotels, gyms and many restaurants where customers are not allowed to enter without one.
Prof. Galia Rahav, head of the Infectious Disease Unit and Laboratories at the Sheba Medical Center, has been in favor of canceling it.
"Infection among vaccinated and unvaccinated is pretty similar," she said. "There are many people who contracted the virus despite being fully vaccinated and boosted, and therefore I do not see the logic in differentiating between the two groups." 
Health Ministry Director-General Prof. Nachman Ash, however, said that vaccination and recovery offer some form of protection and he favors keeping it in place, The Jerusalem Post reported. 
Other health officials believe that the Green Passport should be modified to the Omicron wave. 
A NEW TREND?
In recent days, several European countries rolled back some of their COVID restrictions including England, Germany and the Czech Republic's new government which dismissed previous plans to mandate vaccines for people aged 60 and older, as well as for certain professions. 
In the U.S., coffee giant Starbucks announced it is no longer requiring its domestic employees to be vaccinated as well, following last week's Supreme Court ruling against the mandate. 
In Israel, the Green Passport restriction has caused massive financial damage to the restaurant industry. Channel 12 News reports a monthly revenue loss estimated at about 200 million shekels ($63 million). According to data collected by Israel's Association of Restaurants and Cafés, the food industry lost 10% of their income since August 2021, when the Green Passport policy went into effect. 
Not surprisingly, industries directly affected by these policies have been pressuring the government to loosen restrictions. Finance Minister Avigdor Liberman has been the highest level lawmaker to call for an end to the Green Passport. 
"There is no medical and epidemiological logic in the Green Passport, and many experts agree," Liberman wrote on Twitter. "What there is, is a direct damage to the economy, daily functioning and in addition a significant contribution to panic among the public. I am working with all parties to eliminate the Green Pass and maintain a normal routine for all of us."
Earlier this week, Knesset Member Gadi Yevrekan of the Likud party, echoed these sentiments and said that by his estimation, 50% of parliamentarians agreed with him in abolishing the Green Passport, but were too afraid to speak up.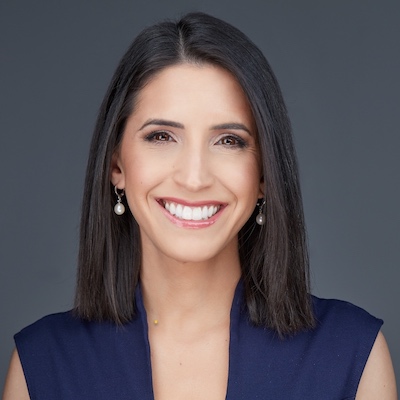 Tal Heinrich is a senior correspondent for both ALL ISRAEL NEWS and ALL ARAB NEWS. She is currently based in New York City. Tal also provides reports and analysis for Israeli Hebrew media Channel 14 News.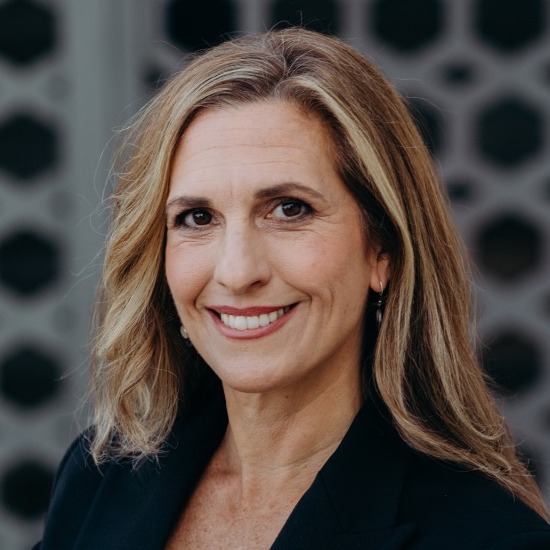 Nicole Jansezian was the news editor and senior correspondent for ALL ISRAEL NEWS.
A message from All Israel News
Help us educate Christians on a daily basis about what is happening in Israel & the Middle East and why it matters.
For as little as $5, you can support ALL ISRAEL NEWS, a non-profit media organization that is supported by readers like you.
Donate to ALL ISRAEL NEWS
Current Top Stories
Comments