Israel's Search and Rescue Unit in Florida on another heroic mission of mercy
The unit serves not only in Israel but has flown to disaster areas globally to help in rescue and recovery from terror attacks and natural disasters of all kinds
IDF Search and Rescue team at the site of the collapsed Champlain Towers South in Surfside, Florida (Photo: IDF Spokesperson)
Even before the expert Israel Defense Forces (IDF) Search and Rescue Brigade arrived in Florida, they had already mapped via satellite the collapsed Champlain Towers South. Carrying with them the hope that their survey would add to the lifesaving efforts of all rescuers on the site, Israel's "Helping Hand" operation landed near Miami on Sunday. 
Along with 10 reservists from the IDF unit, Israel's United Hatzalah volunteer organization has placed a team—the Psychotrauma and Crisis Response Unit—in Surfside to provide emotional support and stability for families whose lives have been shattered, either from the terrible waiting hour after hour or the trauma of known sudden deaths. El Al, Israel's national carrier, flew the Hatzalah team to Miami. Churches and synagogues are stepping in to help, along with the Billy Graham disaster-trained chaplains. At this writing almost 149 people are still missing and 18 people have died. 
On Monday, Commander Golan Vacham spoke with families at a private meeting. He showed them the graphic they had created, a "methodology to isolate every crumbled apartment unit" and search inside of each one. Families wanted to know if the Miami-Dade team had been doing the right things. The Israeli commander did not hesitate to say, "They've been doing exactly the right things." Tragically, despite the heroic efforts on the part of the rescue teams, the unusual complexities involved in this situation are making the task of recovering missing persons a seemingly insurmountable challenge. 
CADENA, a Mexican Jewish NGO specializing in emergency relief, is also on the ground. Moises Soffer, a volunteer with CADENA, echoed the same opinion: "The people [Miami-Dade teams] are doing their best. The structure was unstable; and that's why it took time to start working." The IDF, CADENA, and Hatzalah units carry out their missions on a foundational principle of Judaism: "to repair the world" (tikkun olam in Hebrew). In a like manner, Christian groups reach out displaying Jesus' love in action to those suffering.
On Tuesday, Surfside Mayor Charles Burkett promised, "Nobody is giving up hope here. Nobody is stopping. We are dedicated to getting everyone out of that pile of rubble." Presently, 80 rescuers are working around the clock in 12-hour shifts in a desperate attempt to recover all missing persons.  
The IDF Search and Rescue Brigade operates as part of Israel's Home Front Command. The Command activates in various emergency situations in Israel and specializes in civilian protection. In crisis or war, the Home Front Command instructs the civilian population on how to cope with the threats facing that nation. 
The Search and Rescue unit was officially formed in 2013. It serves not only in Israel but has flown to disaster areas globally to help in rescue and recovery from terror attacks and natural disasters of all kinds. This emergency unit operates overseas in disasters under one of the IDF's four pillars or codes of operation: "Universal morals and values based on the value and dignity of human life." 
Reaching back decades, IDF personnel have been providing compassionate, humane help since 1953. The IDF has sent 27 humanitarian missions around the globe, with professionals in search and rescue, engineering, and medical skills. They have helped Cambodian refugees, as well as earthquake victims in Mexico, Greece, Turkey, and India. In the aftermath of catastrophic Hurricane Katrina, they shipped 80 tons of humanitarian aid to Americans. Israelis set up a field hospital during the Rwandan genocide in the 1990s. Another field hospital became famous in 2010 when a devastating earthquake hit Haiti; the IDF delegation that quickly set up in Port-au-Prince treated 1,110 patients, performed 319 successful surgeries, and delivered 16 babies. Some grateful Haitian mothers named their babies, "Israel."
Despite the tsunami of slanders that pour out of the United Nations against Israel, The Times of Israel reported in 2016 that the United Nations' World Health Organization (WHO) named Israel's  IDF field hospital unit as the world's top emergency medical team. Israel was the first country to earn this ranking. 
The military group's commander, Lt. Col. (res.) Dr. Ofer Merin, commented that the field hospital is "not just some medics and doctors spread out in the field," but that it's a "national treasure"—one with the capabilities of an advanced, permanent hospital yet able to be set up almost anywhere in less than 12 hours. Despite the fact that Israel and Syria have no peace treaty, for example, the IDF set up the "Operation Good Neighbor" field hospital in 2013 at the height of the horrific civil war on the Israel-Syria border. Due to Israel's "repairing the world" mindset, they ignored the decades of Syria's attacks on Israeli civilians living in the Golan Heights and Galilee. 
In 2011, under dictator president Bashar Assad, pro-democracy Syrian forces had revolted against his oppressive government, but the end results were—and remain—horrifying. Assad's cruelty, including the use of chemical weapons, is incomprehensible but true. Hundreds of thousands of Syrians were killed, 6 million were displaced within Syria, and 6 million escaped to other nations creating an enormous refugee catastrophe. One Syrian woman who was treated at the border hospital said, "They teach us that Israel is the country that hates us the most. But we came and saw with our own eyes what they are giving us here. Israel is everything to us as a result of what it is giving us." 
In a tangible demonstration of humanitarian aid, the IDF gave medical treatment to several thousand who reached the border, focusing especially on children. Here is a short list of additional aid provided: 22 generators, nearly 2,000 tons of food, and over 8,000 packages of diapers. More than 2,000 containers of medicine and 25,000 boxes of medical supplies helped 685 Syrian children who received medical care. 
The IDF help extended beyond their field hospital. Staffing a 2015 trip to Israel sponsored by the American Israel Education Foundation, I saw Israel's humanitarian outreach to wounded Syrians firsthand. Ziv Hospital in Tzfat (Safed) was the closest permanent hospital for the IDF to transport Syrians in critical condition. The hospital was on our itinerary, and the staff took us to several wards filled with Syrian children and their parents. Through a translator, we talked with some of the seriously injured teenagers, who said they were surprised and grateful to Israelis. They echoed what Syrians at the field hospital said, that they had been "taught to hate Jews." 
Israel remains a light of humanitarian aid globally, although tensions are escalating with Iran. Tensions are likely to increase with the June 19 election of Iran's new president, Ebrahim Raisi. The National Council of the Resistance of Iran (NCRI) describes him as "murderer of over 30,000 political prisoners in 1988. In short, Raisi earned his credentials in the regime as a stone-hearted killer who rose through the ranks of ignorant thugs, with a proven 40-year track record for execution and repression."
In a world where Isaiah 5:20 is manifesting—where "evil is called good, and good is called evil"—we know that God is using Israel for good in the world. In their rescue missions, the IDF units and all helpers on the ground in Surfside, Florida, whether Jewish or Christian, help everyone. Humanity, not skin color, is what matters. No one is profiled. 
We will not see the Iranian, Syrian, or North Korean leaders sending rescue missions to Florida or anywhere in the world.
The next time the United Nations passes its fact-less resolutions, might they consider remembering Florida and the many other examples of Israeli heroism? Will the many nations that Israeli relief teams have helped vote against the slanderous accusations against Israel? Will they remember Israel's humanitarian aid, merciful boots on the ground, search and rescue teams, field hospitals, and medical personnel? 
Join CBN Israel in praying for Israel as well as those suffering in Florida:
Pray for everyone affected in Surfside, Florida, during this traumatic catastrophe.

Pray for the safety of all rescue personnel—including the compassionate Israeli teams.

Pray for world media to focus on the unity and heroism of the teams on the ground. 

Pray for Florida's state and local leaders and engineering experts to make wise decisions about other oceanfront structures. 

Pray that Israelis will continue to fulfill their God-given calling to help "repair the world" (tikkun olam in Hebrew).
As we pray, let us remember Isaiah 58:10: "And if you spend yourselves on behalf of the hungry and satisfy the needs of the oppressed, then your light will rise in the darkness, and your night will become like the noonday."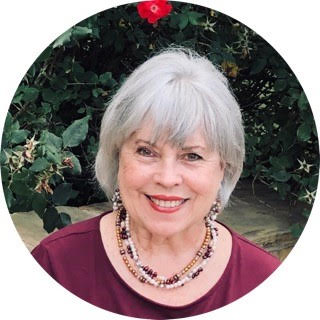 Arlene Bridges Samuels pioneered Christian outreach for the American Israel Public Affairs Committee (AIPAC). After nine years she retired and later worked part-time with International Christian Embassy Jerusalem USA. Arlene is now an author at The Blogs-Times of Israel and writes a weekly column at CBN ISRAEL. She has often traveled to Israel, including being invited three times by Israel's Government Press Office to their annual Christian Media Summit. Read more of her articles on her CBN Israel blog.
Popular Articles
A message from All Israel News
Help us educate Christians on a daily basis about what is happening in Israel & the Middle East and why it matters.
For as little as $5, you can support ALL ISRAEL NEWS, a non-profit media organization that is supported by readers like you.
Donate to ALL ISRAEL NEWS
Latest Stories
Comments