Israel's debt-to-GDP ratio falls significantly
As 2022 draws to a close, Israel aims to end the year with a remarkable budget surplus
(Photo: Shutterstock)
According to sources with knowledge of the situation, Israel's debt-to-GDP ratio is expected to exceed projections for 2022 and fall from highs of 68% last year to pre-pandemic levels of 60–61%.
Given the problems with the economy over the last 10 months, this is a truly remarkable achievement.
Even though the official numbers for 2022 won't be made public until next month, the available indicators show a startling improvement on both sides of the equation, with debt falling and GDP growth reaching a solid 6% gain.
In a world where governments raise finance by selling sovereign bonds in order to meet their budgetary targets, the Ministry of Finance achieved a surplus of $8.3 billion (28.9 billion shekels), avoiding the need to issue additional debt, which would have been required in a deficit situation.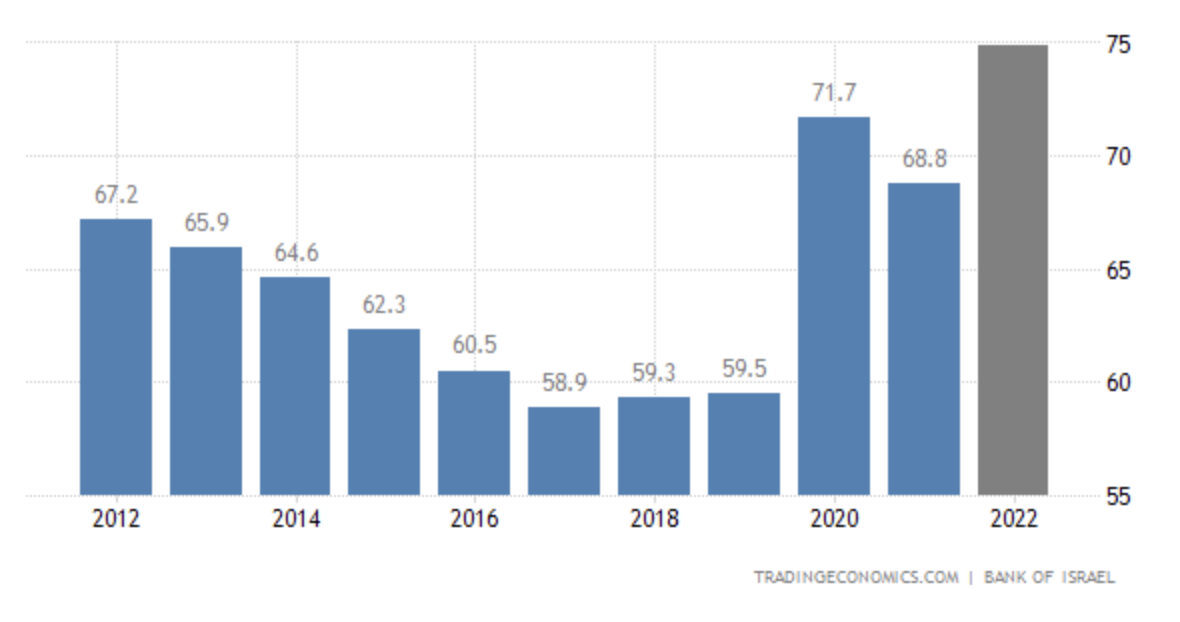 Chart: Past debt to GDP ratios and earlier projections for 2022.
The debt-to-GDP ratio is a measure that compares a country's public debt to its GDP. It accurately predicts a country's ability to repay its debts by comparing what it owes to what it generates. The ratio of Israel's debt to its GDP is one of the main things that the major rating agencies look at when deciding its credit rating. When a country's GDP is much higher than its debt, its credit rating is high. In this instance, the global market regards Israel's bonds as safe, and the country can borrow money at low interest rates and for a lengthy period of time.
As 2022 draws to a close, Israel aims to end the year with a remarkable budget surplus, with the balance at the end of November totaling $8.3 billion (28.9 billion shekels). Despite the fact that the last three months finished in a deficit, the nation's impressive budgetary advances for the first eight months allow it to complete the year in surplus for the first time since 1986.
From the start of the year, the state's revenues have totaled $123.25 billion (427.9 billion shekels), exceeding all projections, while government spending amounted to $114.90 (398.9 billion shekels). Nonetheless, the final data for the year is expected to be released sometime in January, at which point we will know for certain how well the national budget was managed in 2022.
Only a year ago, Israel was still dealing with a $13.83 billion (48 billion shekels) fiscal deficit. Despite expenses outpacing tax revenue in the last three months, the budgetary balance at the end of November is seen as a remarkable success for the economy. This is especially true given the economic challenges and the initial forecast for 2022 that projected a fiscal deficit of around $21.60 billion (75 billion shekels). However, at this point, all predictions appear to have been wrong as Israel's financial account will likely complete the calendar year with a sizable gain, significantly reducing the nation's debt level.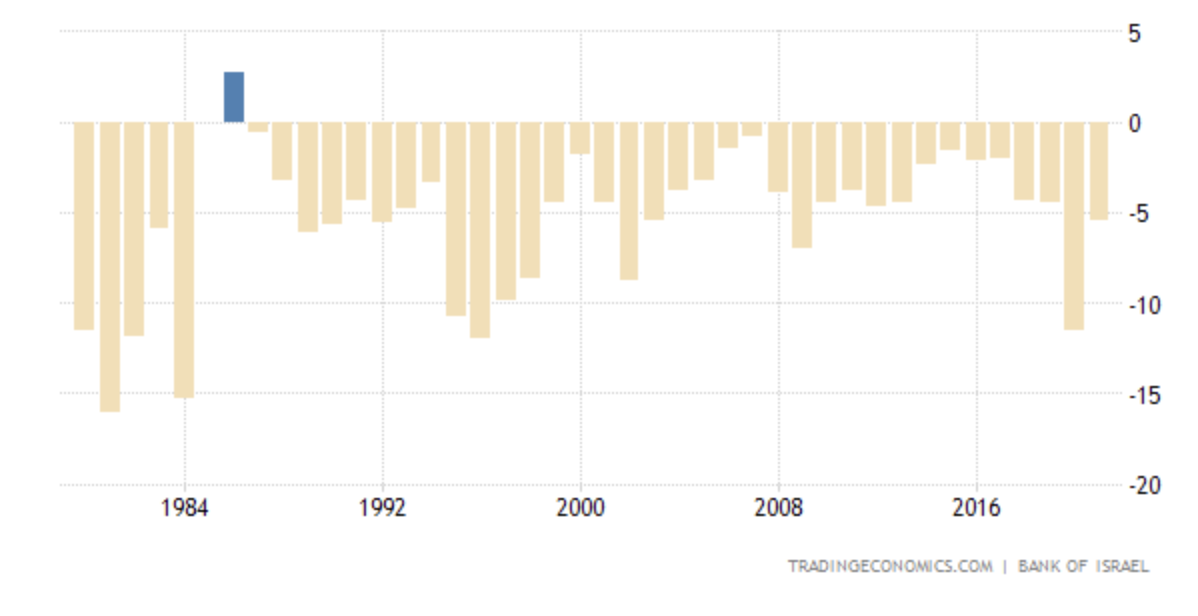 Chart: Israel's historic budget deficit
This article originally appeared here and is reposted with permission.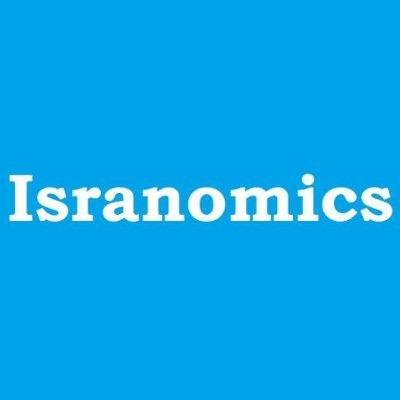 Isranomics.com is a website that takes a unique look at Israel's economy, business, and innovations. It gives an overview of what's going on in the country's financial markets and provides its readers with useful information about Israeli companies that work in Israel and around the world. It is a good source of information for anyone who wants to get to know Israel from a non-political point of view.
Popular Articles
A message from All Israel News
Help us educate Christians on a daily basis about what is happening in Israel & the Middle East and why it matters.
For as little as $5, you can support ALL ISRAEL NEWS, a non-profit media organization that is supported by readers like you.
Donate to ALL ISRAEL NEWS
Latest Stories
Comments