Israel oil spill: Intentional eco-terrorism or simply an environmental mistake?
Many Israeli beaches reopen, but public remains in dark about mysterious oil spill and its ramifications both environmentally and politically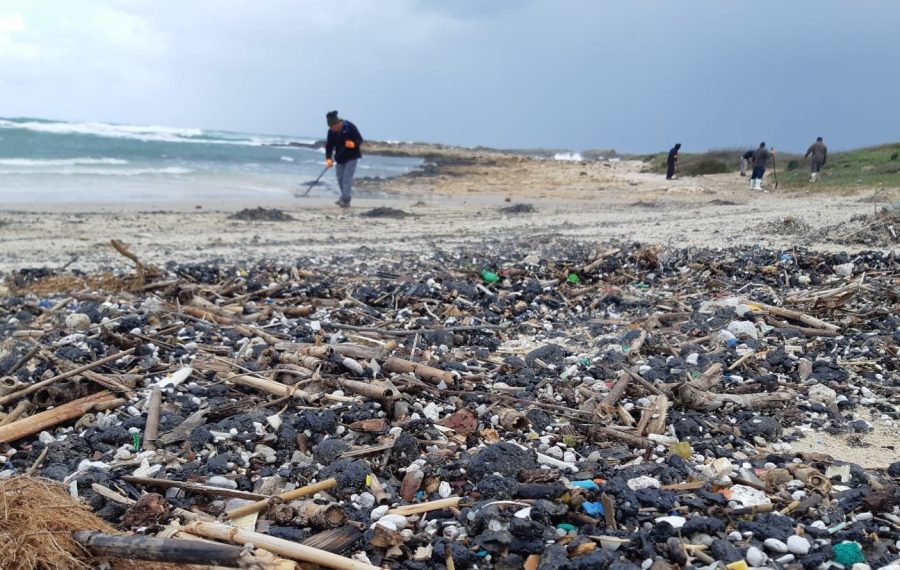 Cleaners work to remove tar at Tel Dor beach in northern Israel. (Photo: Yossi Ozen/Israel Nature and Parks Authority)
A private investigation into an oil spill that saw 1,000 tons of tar wash up on Israeli beaches points to a Syrian-owned tanker called the Emerald, which is different to previous information released by Israel's environmental minister who blamed Iran.
The Black Cube intelligence agency said the tanker is owned by a company called Emerald Marine LTD, believed to be owned by a Syrian family, Malah, whose ships are insured by the Islamic P&I Club, one of a few companies that insures Iranian ships.
"As part of the company's pro bono activities, we are happy to help with such an important issue. We will continue to serve the government in whatever is required," Black Cube told i24NEWS.
After the spill occurred, Israel's Environmental Protection Minister Gila Gamliel called it "environmental terrorism" orchestrated by Iran against the Jewish state using a Libyan "pirate ship." Several defense and intelligence officials disagreed with her assessment.
Victoria Coates, a senior fellow at the Center for Security Policy and former deputy national security advisor, told ALL ARAB NEWS that, according to what she learned from a report in Tanker Trackers, the vessel contained an illicit shipment to Syria. Tanker Trackers is an independent service that tracks and reports shipments and storage of crude oil.
But Coates said while it remains unclear whether this was an act of terrorism or negligence, what matters more is Iran's track record of both threats and irresponsibility at sea.
"I think, either way, this was predictable. The Iranians have been playing very fast and loose with what you'd call the norms of international shipping. They are constantly turning off their GPS to evade detection, which is very, very dangerous. Their ships are old. They are not properly insured," she noted. "And so this was, in a way, inevitable."
"Whether it was malfeasance or incompetence I, quite frankly, don't care. They did it. And I think we need to hold them to account for this. And the Biden administration needs to realize who they're dealing with," Coates said, citing the environmental impact as well.
This was one of – if not "the" – worst environmental disasters in Israel's history.
Meanwhile, Israel's Environmental Protection Ministry declared the emergency to be over on Wednesday and credited a huge, volunteer-driven effort for making most beaches – 82% in fact – safe for bathing.
"After a particularly intense month, we are moving to the next stage, and continuing to supervise the coastal authorities in further cleaning and removal of tar, to achieve a complete cleanup of the beaches," Gamliel said in a statement.
The ministry said that 61% of all beaches are clean or lightly polluted, 36% suffer from low- to mid-level pollution and only 3% are "significantly" polluted. More than 650 tons of mixed tar have been removed from Israel's beaches, according to the statement.
The ministry also said it would continue its efforts along with local authorities to send diving teams underwater to locate more tar and possibly conduct an underwater cleaning campaign.
However, Dr. Janne L. Hoogervorst wrote in The Times of Israel that she was concerned that the beaches are not safe yet after she visited the shore for herself this week.
"In the waves, we could see smaller and larger plaques of consolidated black tar. The beach itself unfortunately wasn't much better: spread out over the sand, even as far as 10 meters from the waterline, tiny black spots made a trail about as far as the eye could see," she wrote.
She goes on to question just how thoroughly the beaches have been cleaned and why municipalities have failed to warn people who have returned to the shores about the potential harmful effects to their health that this pollution could have.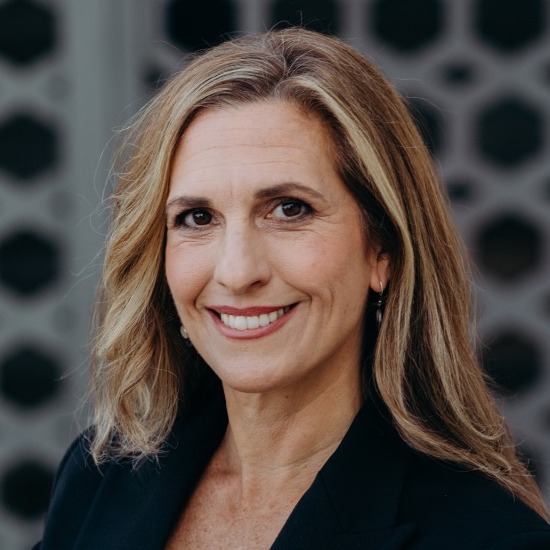 Nicole Jansezian was the news editor and senior correspondent for ALL ISRAEL NEWS.
A message from All Israel News
Help us educate Christians on a daily basis about what is happening in Israel & the Middle East and why it matters.
For as little as $5, you can support ALL ISRAEL NEWS, a non-profit media organization that is supported by readers like you.
Donate to ALL ISRAEL NEWS
Current Top Stories
Comments