Israel endures another labor strike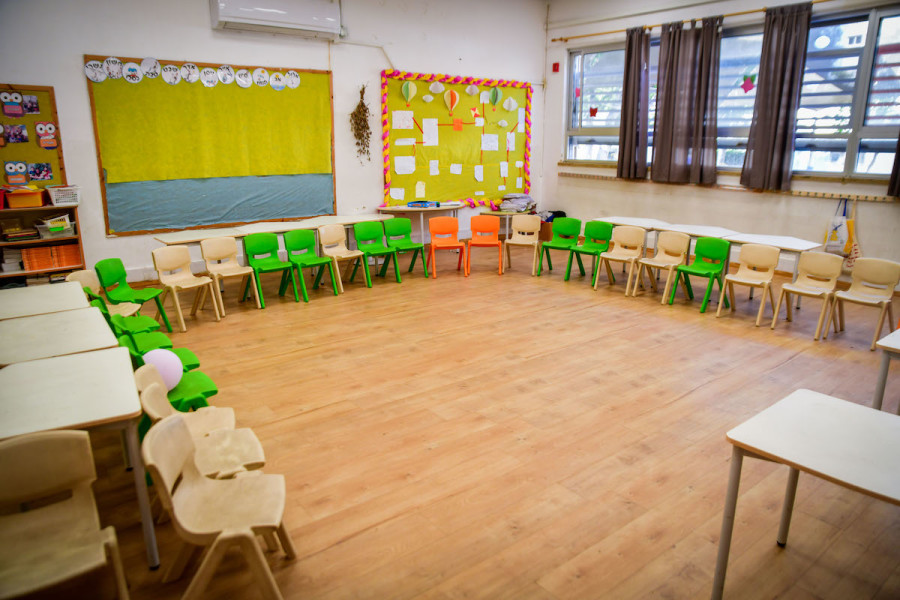 Illustrative - View of an empty school at in Tel Aviv, as schools begin at 10 A.M. following a strike of the Teachers Union, June 19, 2022. (Photo: Avshalom Sassoni/Flash90)
My son called me yesterday to ask if I was busy. I was at home working and he asked if I would make him a plate of macaroni and cheese and bring it to him. "I'm in my bed and hungry but I'm comfortable and don't want to get out of bed," he said. The request was odd, and I had my son get his own food. But the reason why he was home and in bed is the main issue. 
Today, his school and thousands of schools across Israel are on strike.  He's 17, in 12th grade, and not bothered by being home for the day, happy to sleep some, and see if he can get breakfast in bed. Nice try.
Growing up in America, where the national past-time is baseball, a strike typically refers to a batter swinging and missing the ball. Strike three and you're out.
In Israel, baseball is not so popular, but strikes are; as in work stoppages. The year we moved to Israel there was a port workers' strike, leaving all our household belongings in a shipping container at sea for a number of weeks, and crippling significant trade.
Strikes are not only the right of workers, in many cases they are just. Employees striking for better wages, working conditions, terms of employment and more are legitimate.
The frequency of strikes in Israel, or the threat of, are a result, in part, of its socialist past. The proclivity of workers' unions in so many aspects of life, the economy, and throughout society is pervasive.
Yet there's an undertone regarding strikes in Israel that's unique, at least from my experience, though I think more common worldwide. It seems that, in many instances, strikes are now less about a group of workers using the best asset they have, their labor, as leverage to get better terms. Too often they are also about disrupting society, creating havoc and an annoyance, as if to demonstrate how important they are as a pillar of the society and economy, perhaps more like taking a country hostage for a day or more.
Because of the culture of trade unions throughout much of Israeli society, it's not uncommon for other unions to join a strike by one sector to show solidarity, if not add their own demands to a wider conversation or negotiation or disruption.
This week's striking workers started out with the teachers, beginning in pre-K all the way through high school. Few sectors are more important than teachers. Joining the strike were workers from throughout local cities and towns across Israel. Services for social welfare, public maintenance, security, waste removal, and informal education like after-school programs were all affected. Only special education was not impacted.
In my town, we received an email announcing the strike the day before, and not to expect such services. This gave families half a day to plan. As disruptive as the strikes are throughout Israel, the trickle-down effect was even wider. My family is a key example.
Of course, a 17-year-old 12th grader will be happy for a day off. And elated if there's a car available to use.
But families with young children who cannot stay home alone are greatly impacted. My daughter and son-in-law were both impacted. A strike is disruptive to them and their ability to do work. With three children under four, they needed to juggle who would be available to watch the kids while they each tried to work as much as possible. 
A positive side effect is that we got to watch and enjoy our four-year-old grandson for a few hours. Any day or excuse for that is a good day. But the secondhand impact of the strikes is felt widely. Parents who don't have grandparents nearby to watch children who are too young to be home alone are forced to skip work or leave early to take care for their kids. This is bad for an employer, which rightly expects its staff to be productive, and bad for parents who are paid when they show up to work, and not paid when they don't, or have to use a personal/sick day to avoid losing a day of pay.
As much as Israeli parents may love and respect their children's teachers, and it's a known sore spot that Israeli teachers are grossly underpaid (a phenomena not unique to Israel, however), the broad strike impacting two million students, and probably as many parents, is disruptive and does not win public support. 
Maybe teachers feel they have no other choice. I don't know. The National Parents' Organization urged the parties to negotiate a quick solution, calling upon "the Prime Minister and the Finance Minister to (negotiate) and immediately come to solutions." The strike's consequences for parents are wide and deep.
The trickle-down impact with striking municipal workers joining even superseded political alliances.
As mayor of Modi'in in central Israel, Haim Bibas is also chairman of the Federation of Local Authorities (municipalities). Despite being a staunch member of the government-controlled Likud party, he lashed out at the government, stating: "In a civilized country, the Finance Ministry would have come to us (with solutions) after four years of central government instability, when everything is in a near-state of collapse."
"I met with (the Finance Minister) personally with my entire team two weeks ago. I sat with him."
Bibas said negotiations had started with the previous government and had been close to being concluded when new elections were called for this past fall. "It's exactly the same process, nothing has changed, the only thing that has changed is the finance minister, who, it turns out, has no influence."
Addressing the unusual situation of a Likud member publicly and harshly criticizing the Likud-led government, Bibas noted: "The local authorities (municipalities) represent everyone… We need a grown-up to take charge. I call on the prime minister to take the reins and start running things."
Israeli teachers may deserve better, but so do their parents, their employers and others who are impacted deeply, yet from more of a deliberate disruption rather than what the basic elements of a strike should be about.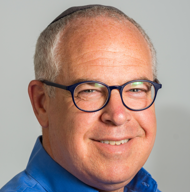 Jonathan Feldstein was born and educated in the U.S. and immigrated to Israel in 2004. He is married and the father of six. Throughout his life and career, he has become a respected bridge between Jews and Christians and serves as president of the Genesis 123 Foundation. He writes regularly on major Christian websites about Israel and shares experiences of living as an Orthodox Jew in Israel. He is host of the popular Inspiration from Zion podcast. He can be reached at firstpersonisrael@gmail.com.
A message from All Israel News
Help us educate Christians on a daily basis about what is happening in Israel & the Middle East and why it matters.
For as little as $5, you can support ALL ISRAEL NEWS, a non-profit media organization that is supported by readers like you.
Donate to ALL ISRAEL NEWS
Current Top Stories
Comments