Israel completes advanced anti-terror border fence – an 'iron wall' separating the Gaza Strip and Israel
Tunnel-blocking fence rises 20 feet above ground and extends underground as well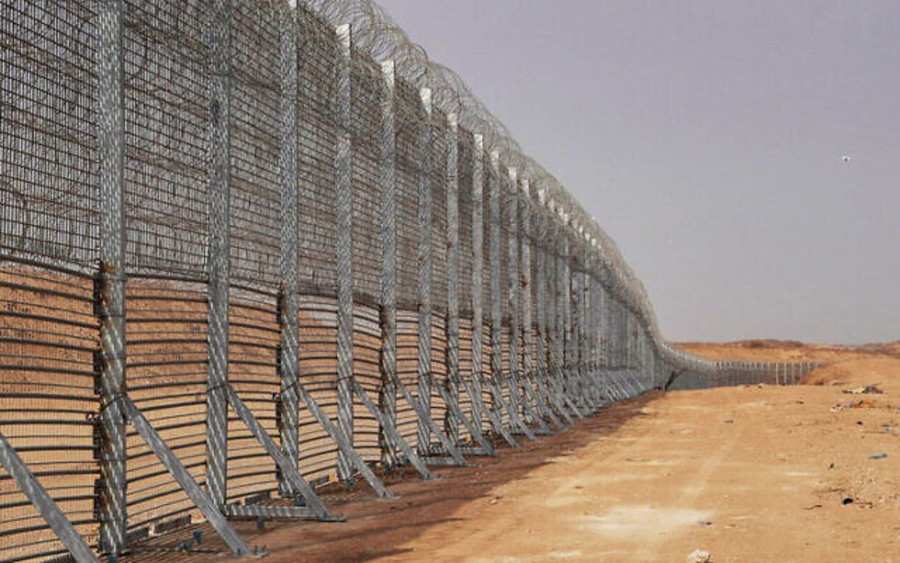 A section of the 40-mile barrier between Israel and the Gaza Strip, upon completion on December 7, 2021. (Photo: Israeli Defense Ministry)
Last week Israel inaugurated the upgraded, technologically advanced 40-mile (65-kilometer) fence along its tense border with the Hamas-ruled Gaza Strip. 
The massive construction project cost $1.1 billion and began in 2017 in response to the Hamas regime's many border tunnel attack attempts, threatening thousands of Israeli civilians living adjacent to the border separating Israel from Gaza. 
Unlike conventional border fences, the new high-tech Gaza barrier runs both above and below the ground, literally blocking Hamas from constructing new attack tunnels into the State of Israel. The new border construction consists of several highly unusual components including a 20-foot steel fence, an underground reinforced concrete wall equipped with tunnel detecting sensors, advanced surveillance capabilities and even remotely controlled weaponry. 
On Tuesday, Israeli Defense Minister Benny Gantz said the barrier "deprives Hamas of one of their capabilities, and places an iron wall, sensors and concrete between it and the residents of the South. Routine life here is our victory, and it is the greatest enemy of terror organizations."
Israel's Military Chief of Staff Lt-Gen Aviv Kochavi referred to the new border construction as an "iron wall" and stressed that it is a game changer in the confrontation with the terrorist organization Hamas. 
"It represents thinking outside the box, and expresses the kind of thinking we are committed to in the IDF," Kochavi said. "A change in reality that what was before it will no longer be. It is quiet now, but a look at the last few months shows that even the lightest violations have been dealt with vigorously and will be in the future, and persistently, and in the last year, especially toward Iran."
Fence Administration Director Brig.-Gen. Eran Ofir stressed the uniqueness of the new Gaza barrier and challenges that Israel faced while building it. 
"There is no place in the world that has built an underground barrier. It was a very complex project, both operationally and engineering-wise. The work was not easy," Ofir said. "We went through 15 rounds of fighting, we were shot at, and we didn't stop work for a moment. Today I can inform the residents of the Gaza Strip envelope that there is a barrier, both underground and on the surface, with advanced technology that will prevent infiltrations into Israel in the best way possible." 
The massive barrier project took three and a half years to complete and involved 330,000 trucks reportedly pouring three million cubic meters of concrete, which Ofir said is "enough to pave a road from Israel to Bulgaria." 
The distance between Israel and Bulgaria is around 1,460 miles, which roughly corresponds to the distance between Los Angeles and Houston. 
Israel unilaterally retreated from the Gaza Strip in 2005 and relocated some 8,000 Jews living in 21 former communities in the area. In a lethal power struggle between Hamas and Fatah, Hamas seized control of Gaza in 2007 and has ruled the densely populated enclave ever since with an iron fist.
While many international donors willingly lined up to make Gaza a thriving place, Hamas has consistently prioritized terrorism against Israel over the wellbeing of Gaza's approximately 2 million inhabitants. 
Following numerous Hamas missile attacks against Israeli communities, Israel imposed a military blockade against Gaza in 2007. In May 2021, Hamas and its ally Islamic Jihad fired more than 4,300 rockets into Israeli cities, killing 11 Israeli civilians. 
In recent years, the threat from Hamas against Israel has mainly consisted of missiles and border attack tunnels. With the new advanced border barrier in place and the already deployed Iron Dome anti-missile defense system, the Israeli military establishment appears to have firmly addressed both threats. 
Time will tell whether Israel's new Gaza defense system will sufficiently deter Hamas from launching new attacks against the Jewish state and especially the roughly 70,000 Israelis living in communities close to the restive Gaza border.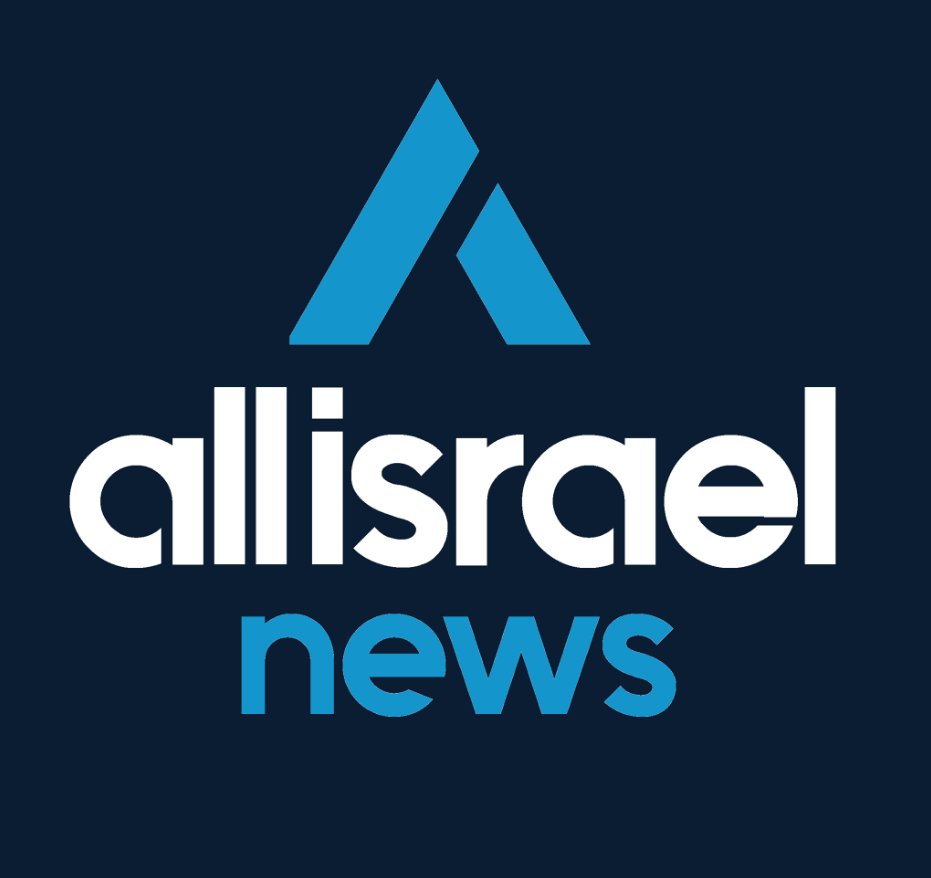 The All Israel News Staff is a team of journalists in Israel.
A message from All Israel News
Help us educate Christians on a daily basis about what is happening in Israel & the Middle East and why it matters.
For as little as $5, you can support ALL ISRAEL NEWS, a non-profit media organization that is supported by readers like you.
Donate to ALL ISRAEL NEWS
Current Top Stories
Comments