Israel arrests Jordanian lawmaker for suspected weapons smuggling
Israel's Foreign Ministry has not yet commented on the situation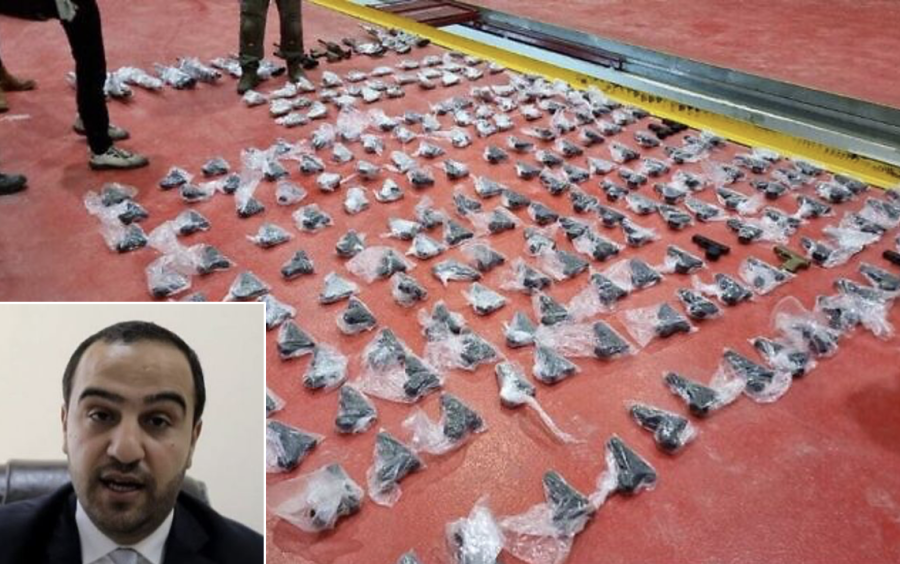 Combination picture shows Jordanian MP Imad al-Adwan and handguns allegedly seized from him when hew was arrested, Apr. 23, 2023 (Photo: Screenshot; courtesy)
According to the Jordanian Foreign Ministry, Israel has detained a Jordanian member of parliament on suspicion of smuggling arms and gold into the Palestinian territories. 
The Jordanian Foreign Ministry identified the lawmaker as Imad al-Adwan, who was crossing at the Allenby Bridge, located at the border between Israel and Jordan, when he was stopped. 
"The ministry, in coordination with all concerned authorities, is following up the case of Representative Imad al-Adwan, who was arrested by the Israeli authorities for interrogation over alleged smuggling of quantities of weapons and gold," the Jordanian Foreign Ministry posted on social media. 
Sinan al-Majali, a Jordanian foreign ministry spokesperson said, "The ministry, in coordination with the relevant agencies in the kingdom, was exerting efforts to get details of the case and resolve it as speedily as possible." 
Al-Adwan was arrested "for interrogation in a case concerning alleged smuggling of quantities of weapons and gold," al-Majali said. 
A spokesperson for Israel's Foreign Ministry refused to comment on the arrest. 
Israeli news sites reported that al-Adwan attempted to smuggle 12 rifles, 270 SIG Sauer pistols, 167 Glock pistols and 100 kilograms of gold (more than 220 pounds) into Palestinian territories in his vehicle. 
An official who wished to remain anonymous told Ynet that the incident is a "very disturbing event because it involves a large number of firearms smuggled by a diplomat." 
According to N12, al-Adwan has been transferred to the Shin Bet security agency for questioning. They are particularly interested in knowing to whom he was planning to give the weapons and whether al-Adwan is working with anyone else. 
While several Jordanian lawmakers commented that they "reject the narrative of the usurping entity," one lawmaker, Member of Parliament Andre Murad Al-Hawari, said, "I was heartened as a citizen and as a deputy by what a heroic colleague in the House of Representatives did by introducing weapons to the occupying entity in order to deliver them to the resisters in beloved Palestine." 
Al-Adwan serves as a member of the Palestine Committee in the Jordanian Parliament and is considered a strong supporter of the Palestinian cause. He is openly hostile toward the State of Israel and has expressed support for terrorist organizations like Hamas. 
Al-Hawari also called Israel "an enemy of Jordan, its Hashemite leadership, and its people." 
Earlier this month, Jordanian King Abdullah II told Palestinian Authority President Mahmoud Abbas, "It is the duty of every Muslim to deter Israeli escalations against Islamic and Christian holy sites in Jerusalem." 
Seth Frantzman, of the Jerusalem Post, has repeatedly written about the problem of illegal weapons in the Palestinian territories and their ability to drastically increase the security threat. 
While Israel and Jordan technically have a peace treaty, they have maintained very strained relations since that treaty was signed in 1994. 
After Israel's War of Independence, Jordan controlled East Jerusalem and the territories of Judea and Samaria until Israel captured the territories from Jordan in the 1967 Six-Day War. Jordan's control of the territories of Judea and Samaria is what led to them being called the West Bank by some in the Western world. Jordan called the territories the West Bank of Jordan and did not consider them to be Palestinian, but Jordanian. 
Since the capture of those territories by Israel, Jordan has preferred to support the Palestinian narrative of Israel "occupying" Palestinian land. 
Jordan has a very large Palestinian population, and some Palestinian groups have even threatened the Jordanian government, as happened during the Black September uprising of 1970. The Palestinian contingent of the Jordanian Parliament is also very large and popular, forcing the Hashemite Royal Court to walk a delicate balance between appeasing Palestinian interests and honoring the 1994 peace treaty with Israel.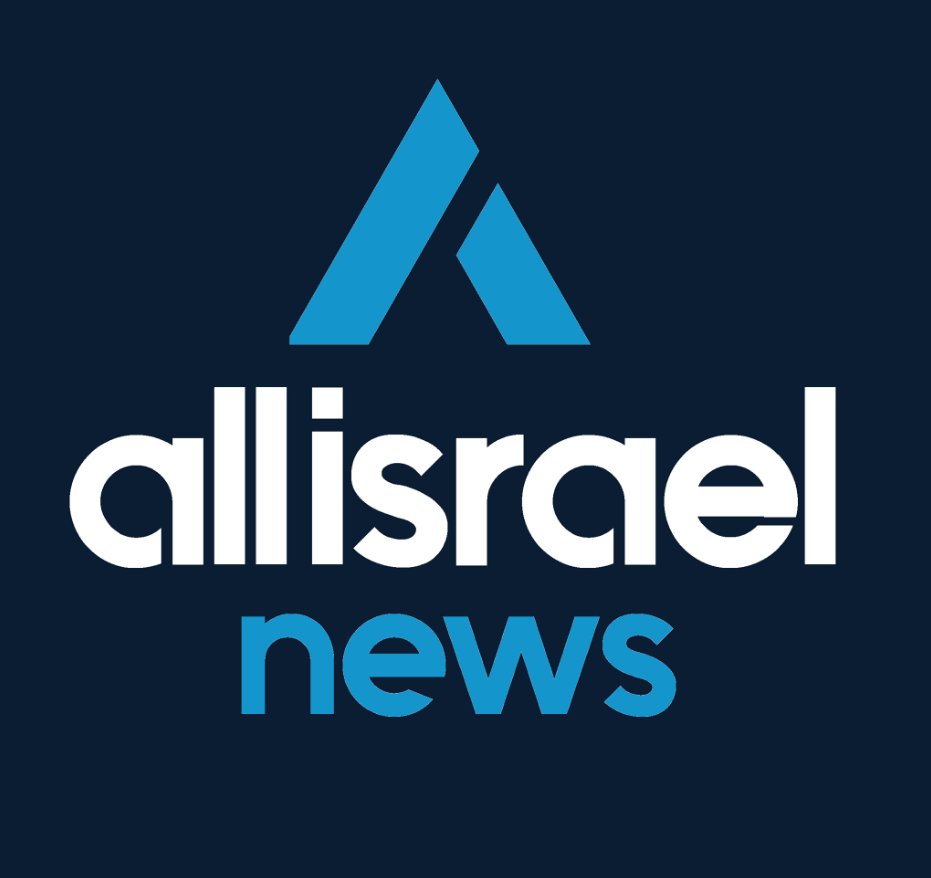 The All Israel News Staff is a team of journalists in Israel.
A message from All Israel News
Help us educate Christians on a daily basis about what is happening in Israel & the Middle East and why it matters.
For as little as $5, you can support ALL ISRAEL NEWS, a non-profit media organization that is supported by readers like you.
Donate to ALL ISRAEL NEWS
Current Top Stories
Comments