ISIS didn't die, it simply spread – but is it also active in Israel?
Whether two recent terror attacks point to an "emerging trend" of ISIS inspired attacks in Israel remains to be answered – for now
Illustrative image - ISIS recruiting fighters (Photo: Screenshot)
Separated by 120 miles (200 kilometers), two highly disparate events were unfolding in Israel on Sunday evening.
In Sde Boker in the Negev, the foreign ministers of four Muslim nations that have normalized relations with Israel were attending a historic, first-time summit in southern Israel with officials from the United States. These are signers of the Abraham Accords, setting the pace for regional peace and partnerships.
Yet, while the foreign ministers were sharing dinner, two terrorists were carrying out an attack in Hadera, a city on the Mediterranean north of Tel Aviv – a shooting spree that took the lives of two 19-year-olds and left several others wounded.
This is the second such attack in days. Both were carried out by Arab citizens of Israel who have easier access and more freedom of movement, unlike Palestinians who live in the West Bank or Gaza. And all of the terrorists were somehow connected to Islamic State.
Originally associated with Syria and Iraq, ISIS now has offshoots operating in Afghanistan, Philippines, Nigeria, Libya, the Sinai and has even allegedly reached the Gaza Strip.
But ISIS in Israel, in the heart of Hadera? Harder to imagine.
"ISIS is still alive and kicking – and still killing – as we saw last week," Mordechai Kedar, a senior research associate at the Begin-Sadat Center for Strategic Studies, said.
"No doubt, ISIS did not die," Kedar explained. "ISIS was transformed from a territorial entity, as it was for four years, to an idea which spread… There are places where you can find the organizations which present themselves as the local hand of ISIS."
"It didn't die with the territorial state, but transformed into something more flexible without any form of a state," he told ALL ISRAEL NEWS.
Kedar, a lecturer at Bar-Ilan University and a scholar in Arabic culture,  noted that when ISIS was active in Syria and Iraq between the years 2014 to 2018, about 100 Muslim Israeli citizens tried in some way to join the movement.
"Some got killed, some came back, some wanted to go, but were caught and sent to jail," Kedar said. "Some of them remained loyal to this organization and the ideology of this organization and the methods that this organization believes in."
The man who carried out the Beersheva attack served four years in an Israeli prison for his allegiance to ISIS, but was released. Mohammad Ghaleb Abu al-Qi'an was convicted of attempting to recruit people to the jihadist group and hosted clandestine meetings to recruit others to join Islamic State fighters in Syria.
Little is still known about the two who carried out the attack on Sunday, but a video posted on social media before the attack shows them swearing allegiance to ISIS.
Kedar points out that there is an underlying reason for the radicalization of the Israeli Arab population: Israel allows the Muslim Brotherhood to operate here in an indirect way. Ra'am, a party in the Knesset, is the political front of the Islamic movement which is a branch of the Muslim Brotherhood. But it is banned in Egypt and it is banned in many other countries, "because the Egyptians know exactly what this is," Kedar stated.
But whether the two ISIS-inspired attacks reflect the organization's potency among the Muslim sector in Israel is less likely.
Seth Frantzman, writing in The Jerusalem Post, said many questions surrounding this issue remain unanswered for now.
"The lack of terrorist attacks in general inside Israel's Green Line over the past few years has been noticeable. In addition, concerns over radicalization among Arab citizens of Israel, an issue going back decades, continues to be something to keep an eye on. This is because, in general, a string of attacks like this has been rare. Now there have been two in a week," he wrote.
He cast doubt that ISIS attacks on Israel are "an emerging trend" and if they are even in the organization's interests.
"The question is whether groups will try to exploit this or if the response will lead to other reactions and copycats," he concluded.
Either way, the events of the last week point to a highly tense month of Ramadan, which begins this weekend.
Since the two attacks and ahead of the holiday, police are on a high state of alert. Israel faces a "new situation," Israeli Prime Minister Naftali Bennett said after a security assessment this morning. The government will expand police powers to use restraining orders, monitor social media, seize illegal weapons and use tougher enforcement for those who carry out terror attacks in order to root out "extremist segments of the Arab sector, guided by an extreme Islamist ideology."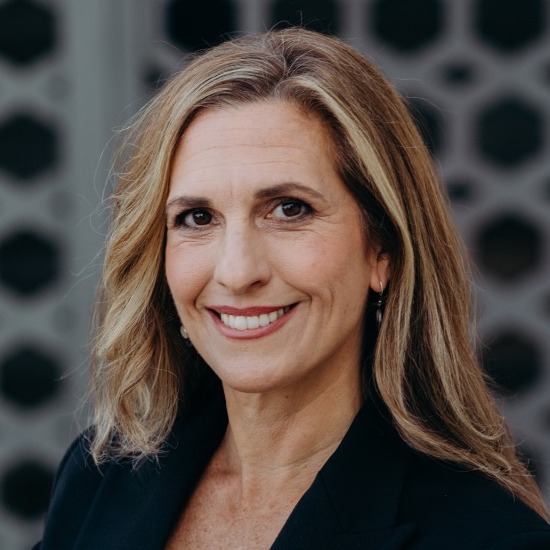 Nicole Jansezian was the news editor and senior correspondent for ALL ISRAEL NEWS.
Popular Articles
A message from All Israel News
Help us educate Christians on a daily basis about what is happening in Israel & the Middle East and why it matters.
For as little as $5, you can support ALL ISRAEL NEWS, a non-profit media organization that is supported by readers like you.
Donate to ALL ISRAEL NEWS
Latest Stories
Comments