Is Vladimir Putin the evil dictator 'Gog' from Biblical prophecy? He just called America 'Satanic' – Now Biden warns Putin risks 'Armageddon'
As Putin turns 70, I explained on the first episode of 'The Rosenberg Report' why he is 'the most dangerous man on the planet'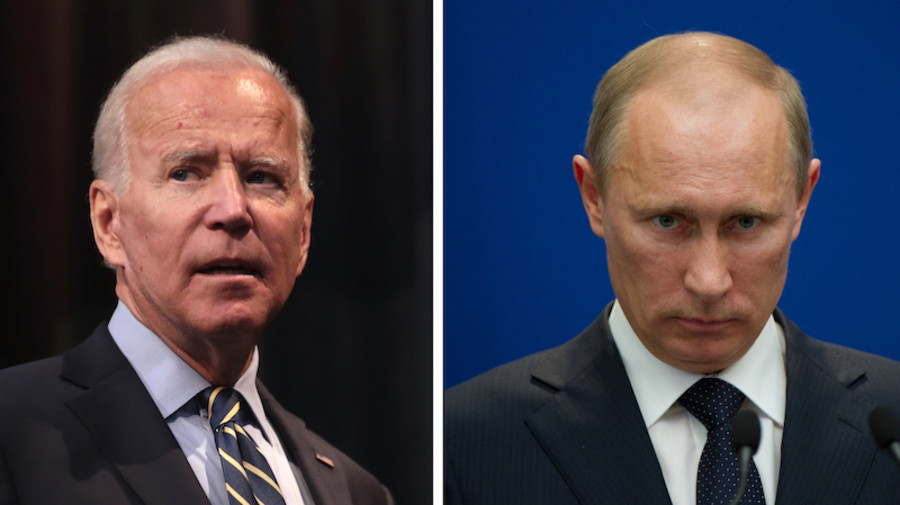 U.S. President Joe Biden and Russian President Vladimir Putin (Photos: Shutterstock)
JERUSALEM—Today, Vladimir Putin turns seventy.
I certainly won't be celebrating. Will you?
The man is on a murderous rampage and as tensions between Russia and the West rapidly escalate, the rhetoric becoming increasingly apocalyptic.
Last night, on the debut episode of my new primetime TV program, "The Rosenberg Report," I devoted the first full segment to examining the threat posed by Vladimir Putin, calling him "the most dangerous man on the planet."
From Jerusalem, I also warned that "not since the Cuban Missile Crisis of 1962 has the world been so close to nuclear war."
At the same moment, U.S. President Joe Biden said nearly same thing in New York City.
"For the first time since the Cuban Missile Crisis, we have a direct threat to the use of nuclear weapons, if in fact things continue down the path they are going," Biden said at a Democratic fundraiser in Manhattan.
Then Biden warned that Putin risked pulling the world into the Book of Revelation.
"We have not faced the prospect of Armageddon since Kennedy and the Cuban Missile Crisis," the president said.
"I don't think there's any such thing as the ability to easily (use) a tactical nuclear weapon and not end up with Armageddon."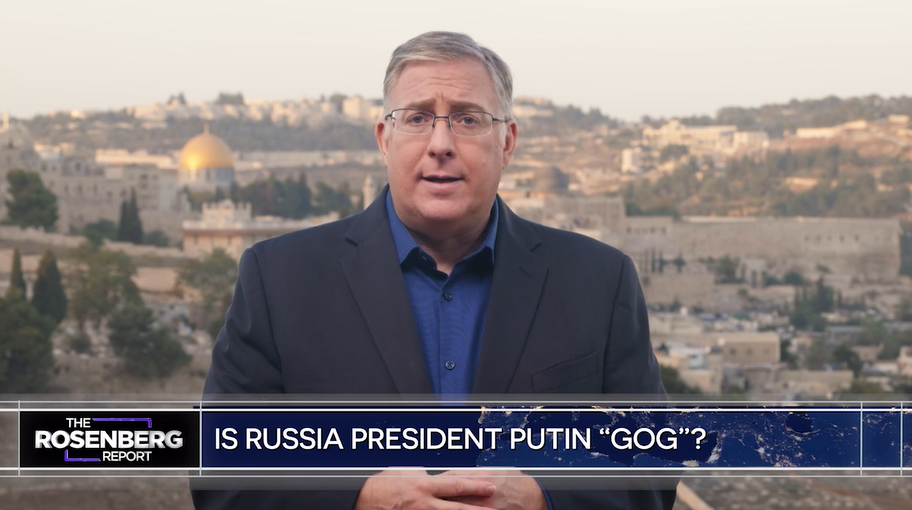 Last week, in the very speech in which he threatened to use nuclear weapons in Ukraine, Putin denounced the policies of Biden, the U.S., and the West as "Satanic."
He also cited the Bible to declare that "those poisonous fruit have become visible, not only to people in Russia, but also many in the West," reported the Associated Press.
"The dictatorship of the Western elites is directed against all societies, including the peoples of the Western countries themselves," Putin said in a major address. "This is a complete denial of humanity, the overthrow of faith and traditional values. Indeed, the suppression of freedom itself has taken on the features of a religion: outright Satanism."
It's a chilling moment, and I have little confidence that Biden is up to the challenge.
IS VLADIMIR PUTIN GOG?
Here is the text of my commentary on Putin on "The Rosenberg Report" last night.
To watch that segment – and the full episode – please click here.
Tomorrow, Vladimir Vladimirovich Putin turns 70.
Few outside Moscow will be celebrating.
Since coming to power in 2000, he's sent forces into Georgia, Crimea, Syria, and Ukraine.
He's arming Iran, even though they threaten to "wipe Israel off the map."
Now, Putin's threatening to go nuclear in Ukraine.
Biden isn't taking this seriously enough.
But Putin is dead serious.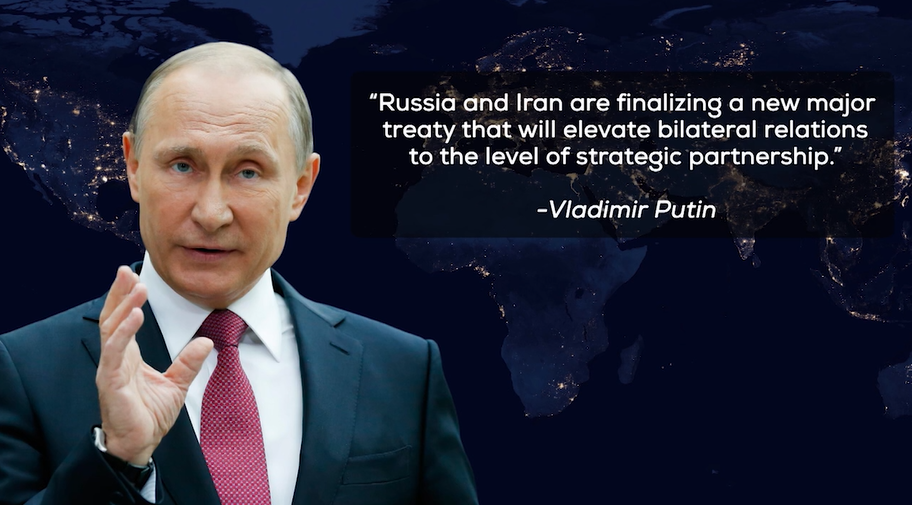 As I wrote in ENEMIES AND ALLIES, Putin sees himself as both Czar and Godfather.
As I warned in March on ALL ISRAEL NEWS, "not since the Cuban Missile Crisis of 1962 has the world been this close to nuclear war."
Even in March, Putin was already losing in Ukraine.
Six months later, he's been humiliated there.
Desperate, he's mobilizing 300,000 reservists.
But if he can't win conventionally, Putin just may resort to the nuclear option.
That's why he's so dangerous.
He doesn't simply have a deadly military machine.
He's willing to use it.
And Ukraine isn't the end of Putin's murderous ambitions.
One question I've been asked repeatedly by Christians over the years: Is Vladimir Putin "Gog," the evil dictator prophesied in Ezekiel 38 and 39 who forms an alliance with Iran, Turkey, and other countries in the "last days" to invade Israel?
Interest in these biblical prophesies has surged this year.
That's Putin on the left.
Iranian President Ebrahim Raisi in the middle.
Turkish President Recep Erdogan on the right.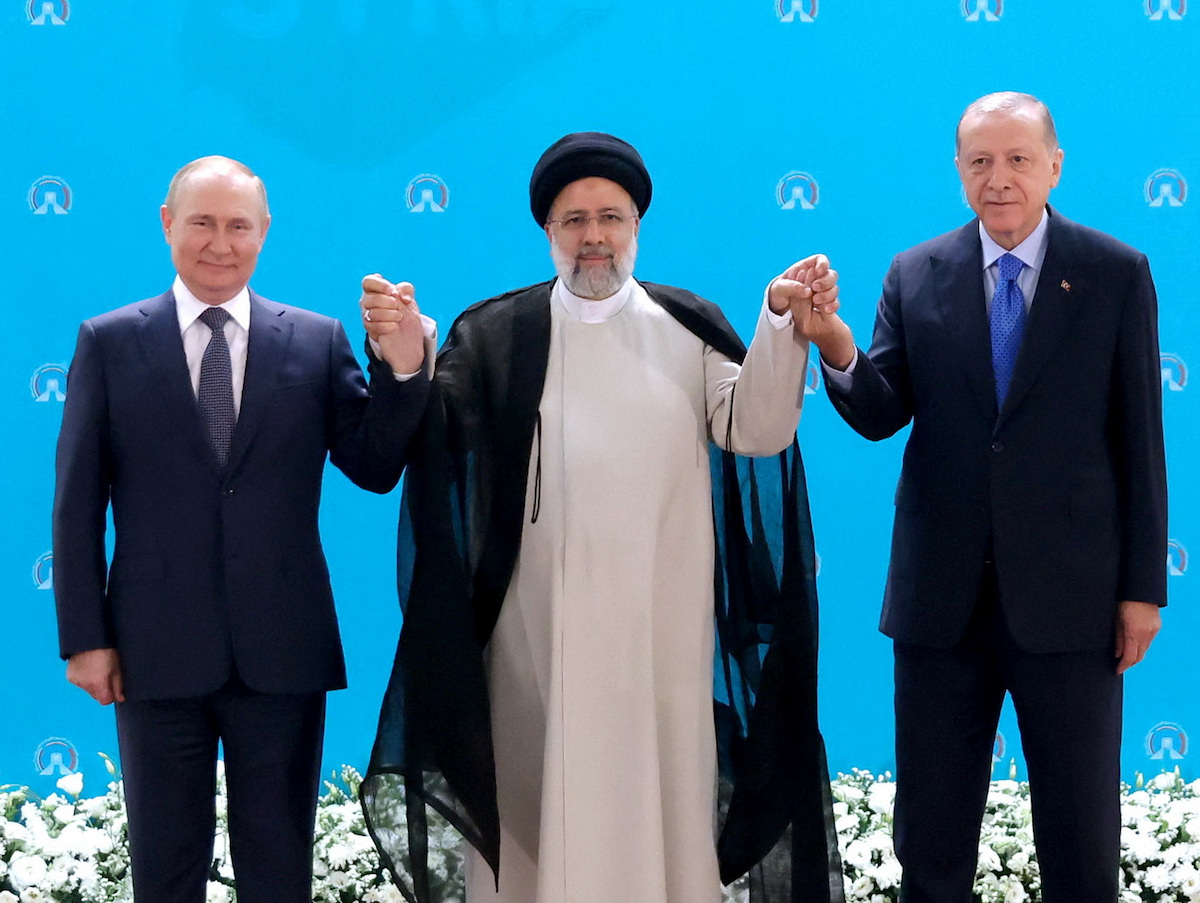 Russian President Vladimir Putin, Iranian President Ebrahim Raisi and Turkish President Tayyip Erdogan, in Tehran, Iran July 19, 2022. (Photo: President Website/WANA/Handout via REUTERS)
They met in July in Tehran, vowing to continue their military operations in Syria.
Another reason: this photo.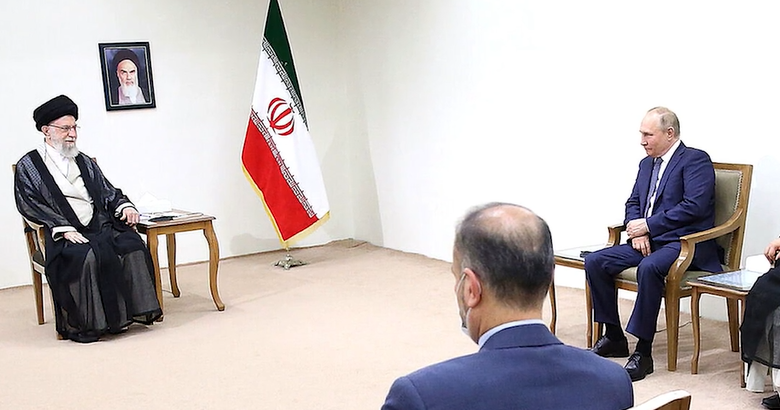 Russian President Vladimir Putin meets with Iran's Supreme Leader Ayatollah Ali Khamenei. (Photo: Information Bureau of the Supreme Leader of Iran)
Though severely ill, Iran's Supreme Leader made time for his most important ally who's helping to build Tehran's nuclear program and selling them advanced weapons.
Another reason? This photo.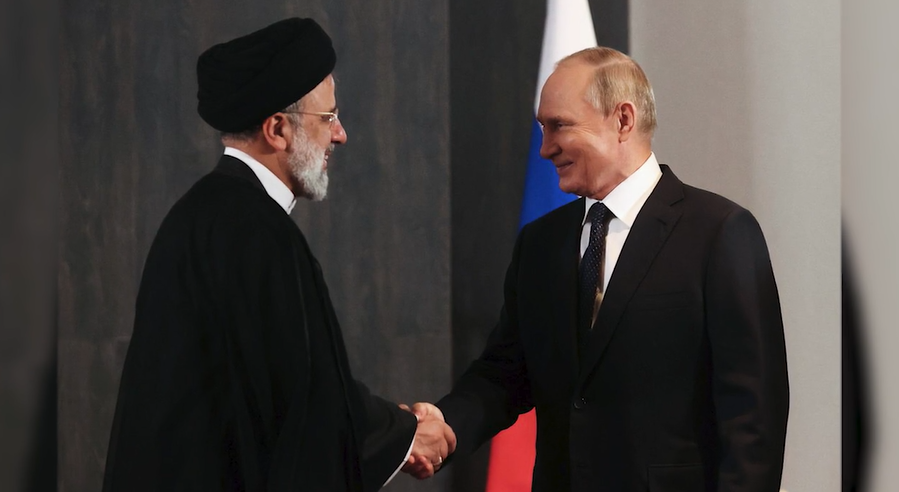 Russian President Vladimir Putin shakes hands with Iranian President Ebrahim Raisi during a meeting on the sidelines of the Shanghai Cooperation Organization (SCO) summit in Samarkand, Uzbekistan, Sept. 15, 2022. (Photo: Sputnik/Alexandr Demyanchuk/Pool via REUTERS)
Last month, Putin again met with Iran's president.
Why?
"Russia and Iran are finalizing a new major…treaty that will elevate bilateral relations to the level of strategic partnership," Putin said.
Does this mean the "War of Gog and Magog" is imminent?
No.
Yet never in the 2,600 years since Ezekiel prophesied, have we seen Russia and Iran forming such an alliance.
Does this really mean Putin is "Gog"?
It's too early to draw conclusions.
But it's fair to say Putin is "Gog-esque."
Maybe he doesn't make it to his 71st birthday.
Maybe he's defeated in Ukraine and overthrown in Moscow.
But if Vladimir Vladimirovich Putin turns the tables and wins, fear over who he'll target next will only mount.
Certainly here in Jerusalem.

Joel C. Rosenberg is the editor-in-chief of ALL ISRAEL NEWS and ALL ARAB NEWS and the President and CEO of Near East Media. A New York Times best-selling author, Middle East analyst, and Evangelical leader, he lives in Jerusalem with his wife and sons.
A message from All Israel News
Help us educate Christians on a daily basis about what is happening in Israel & the Middle East and why it matters.
For as little as $5, you can support ALL ISRAEL NEWS, a non-profit media organization that is supported by readers like you.
Donate to ALL ISRAEL NEWS
Current Top Stories
Comments