Opinion Blog / Guest Columnist
ALL ISRAEL NEWS is committed to fair and balanced coverage and analysis, and honored to publish a wide-range of opinions. That said, views expressed by guest columnists may not necessarily reflect the views of our staff.
Is this the end of Ben Gvir?
Itamar Ben Gvir, head of the Jewish Power party at an election campaign event in Sderot, Oct. 26, 2022. (Photo: Flash90)
National Security Minister Itamar Ben Gvir has made his reputation by being one of the most polarizing figures that has ever come onto Israel's political stage. Known for being a first-class provocateur, he has made every attempt to seize as much power for himself in order to control large swaths of the population, as well as law enforcement. It has been a well-calculated effort, but has it succeeded?
Ben Gvir, since the days of his youth, has been an extremist activist who figured out early on that if he could encase his fringe ideologies in a respectable package, he would double his chances to enact the changes he hoped to make. Consequently, Ben Gvir became an attorney, but his clients of choice were often other radical settlers who did not operate within the confines of the law. Those were the people whom Ben Gvir so passionately defended, many times claiming their complete innocence in the face of overwhelming evidence to the contrary.
Such was the case in the 2015 Duma incident, where 21-year-old Amiram Ben-Uliel was charged with the murder of a 19-year-old Palestinian whose house was firebombed while he slept. Despite multiple confessions by Ben-Uliel, Ben Gvir, who previously represented him, hailed him to be a hero and has sought to improve his prison conditions.
In his estimation, all settlers, no matter how radicalized, are merely "innocent Jews who are defending their homeland."
Ben Gvir's highest aspiration, though, was to command his own private militia of police in order to have the authority to go after whomever he pleased. While that was met with much resistance by many who believed that, given his own troubling background, it could be a recipe for unchecked power grudges, he, nonetheless, was given the green light by Prime Minister Benjamin Netanyahu "to form a 'national guard' to fight crime, a demand he made as a condition to delay the judicial overhaul plan."
In response, Labor party Knesset Member Gilad Kariv stated, "The national guard must be under the police rather than under the control of [far-right group] Lehava…and urged Shin Bet security service to oppose forming 'Ben Gvir law-approved militia."
It was the former police chief, Moshe Karadi who agreed by stating that "Ben Gvir formed a private militia for his political needs." He went on to say that this was a "dismantling of Israeli democracy and would turn Israel into a dictatorship."
All of these troubling concerns have just fueled the belief that Itamar Ben Gvir does not have Israel's best interests at heart but rather his own desire for unchecked power and influence. It is this heavy-handedness that drove him to announce he would preside over a second prayer service to make up for the first one, on Yom Kippur Eve, which ended up being the object of much conflict after religious participants chose to ignore the High Court ruling, as well as the Tel Aviv Municipality which instructed that no gender dividers be erected.
Despite others from his own party, as well as high-level politicians, doing their best to discourage him from adding fuel to the fire, at a time when passions have been enflamed, Ben Gvir was determined to have the upper hand and the last word on all of it.
It wasn't until yesterday, late in the afternoon, that he relented, probably due to enormous pressure from all sides, and agreed to abandon his intention of going through with the planned Thursday service. Ironically, he likely still feels that he had the upper hand after secular protesters said that they would not arrive at the venue of the prayer service but rather shun it so that it would get no further traction. To this, Ben Gvir stated, "I'm happy the extreme Left understood that there is no place for antisemitism against Jews in the heart of Tel Aviv." 
Of course, the statement is absurd on its face, since the protesters are also Jewish, so to accuse them of antisemitism is preposterous.
But now there have been calls for Ben Gvir's ouster following an ongoing, massive spate of crime coming from the Arab sector. Horrific events, among them, are constantly taking place almost on a weekly basis. Consequently, the opposition has come out strongly against the national security minister, claiming that he is not doing his job. Just yesterday, "six people were killed, five in one Bedouin town while another was shot dead in broad daylight in Haifa."
The death toll amongst the Arab population has already climbed to 188 within just these last nine months, a huge difference when compared to the total number of 80 only a year ago. This leads many to doubt the effectiveness of security in the State of Israel, under the leadership of a national security minister who is more interested in coming to the defense of extreme Jewish settlers trying to take the law into their own hands.
Knesset Member Ron Katz of the Yesh Atid party expressed the following: "This morning, a man was assassinated in the North, and the idle minister is busy with interviews, TikTok videos and planning prayer services to divide the people. In what other country would this minister be kept in his position? There's no governance, no security, there are more and more victims and more and more crime. Israel's citizens are living in fear on Netanyahu's watch. You cannot blame the appointed minister, who suffers from delusions of grandeur and who is busy being the neighborhood bully."
There is a sense that Ben Gvir may very well have worn out his welcome as there continue to be calls for him to step down in what is being characterized as one of the worst and most dangerous periods in the history of Israel as it relates to national security from within.
Will this mean the end of a short-lived and ineffective political career for Ben Gvir? Given his recent drop in popularity as evidenced by his very low ratings, it's possible that even others, from within the coalition, might come to the conclusion that he is doing more damage than good for his fellow party members.
Either way, he does have another career to fall back on. Maybe it's not too late for him to see the virtue in defending those who are truly worthy of being defended.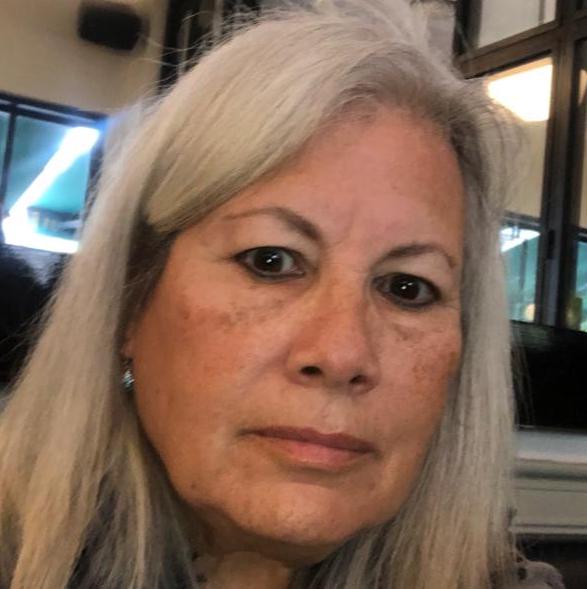 A former Jerusalem elementary and middle-school principal and the granddaughter of European Jews who arrived in the US before the Holocaust. Making Aliyah in 1993, she is retired and now lives in the center of the country with her husband.
Popular Articles
A message from All Israel News
Help us educate Christians on a daily basis about what is happening in Israel & the Middle East and why it matters.
For as little as $5, you can support ALL ISRAEL NEWS, a non-profit media organization that is supported by readers like you.
Donate to ALL ISRAEL NEWS
Latest Stories
Comments