Is Israel on the verge of a third intifada? 
Experts tell ALL ISRAEL NEWS it's a "slippery slope" in the West Bank as terror attacks continue to rise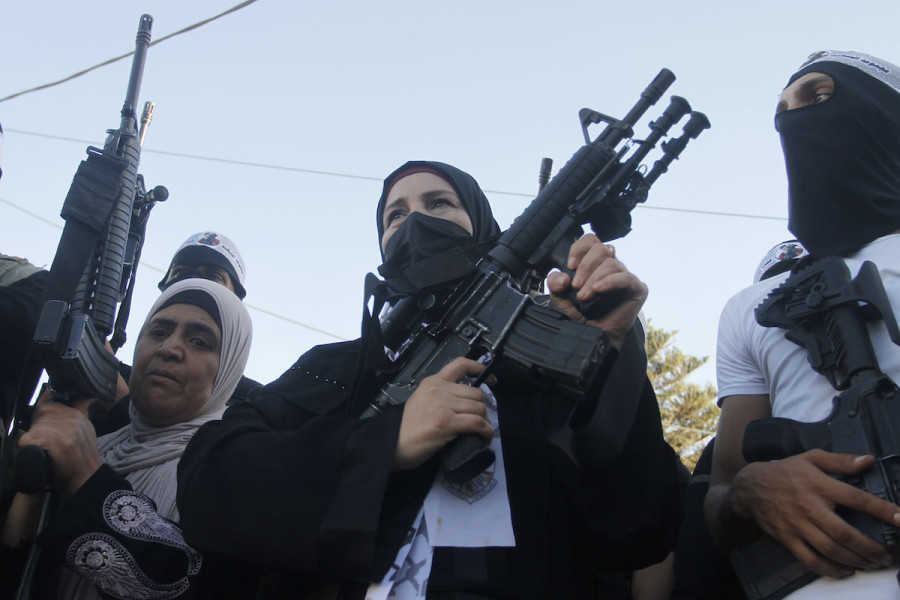 Palestinians carry guns during a military parade in Balata refugee camp, east of the city of Nablus, Au. 24, 2022. (Photo: Nasser Ishtayeh/Flash90)
The security situation in the West Bank is rapidly deteriorating and could put the country at risk for a terror escalation tantamount to a new intifada, security experts told ALL ISRAEL NEWS.
"We are not there yet, but the situation is very problematic," explained Dr. Kobi Michael, a senior research fellow at the Institute for National Security Studies (INSS) and editor of "Strategic Assessment."
"There is too much motivation by too many people who want to increase terror… It's a slippery slope," he said.
Michael made the statement only days after a Palestinian gunmen opened fire at a bus near the settlement of Hamra in the Jordan Valley, wounding six soldiers, including one seriously, and the civilian bus driver.
Last week, two Israelis who were among a group that went to pray at the Tomb of Joseph in Nablus were shot and wounded, and Palestinians set their vehicle on fire. Shots were also fired at an Israeli security vehicle in Shavei Shomron, northwest of Nablus. 
And there were 12 minor attacks carried out last week with weapons like rocks or Molotov cocktails, according to Rescue without Borders in Judea and Samaria.
THE DATA
In the past several months, the West Bank has seen a spike in significant attacks – shootings, stabbings, vehicular attacks and the use of improvised explosive devices – according to the Meir Amit Intelligence and Terrorism Information Center (ITIC).
In August, there were six significant attacks, compared to only one in the same month last year and three in 2020, ITIC showed. There were five attacks in July compared to one in July 2021 and none in 2020. 
Since the start of the year, there have been 38 significant attacks, according to ITIC, compared to 33 the year before, which included the May war between Israel and Hamas in the Gaza Strip when tensions were outwardly high.
What is different today than in the past, however, is that almost all of these attacks are carried out impromptu by individuals or small squads that organize independently, explained Lior Akerman, a former brigadier general in the Shin Bet (Israel Security Agency).
However, these individuals, although planning their operations on their own, are often being motivated by Palestinian Islamic Jihad (PIJ) or even provided with weapons or financial support by the terrorist organization, Michael said. PIJ has become the dominant force in Jenin and is becoming stronger in Nablus, Ramallah and other northern West Bank Palestinian towns.
[What is the Palestinian Islamic Jihad? Read more here.]
NEW GENERATION 
One of the main reasons for PIJ's ability to have the influence it enjoys today is "the complete loss of Palestinian governance" in the area, Ackerman explained. The Palestinian Authority, ruled by an ever-weakening president – Mahmoud Abbas – is "no longer functioning," leaving a vacuum that PIJ is trying to fill. 
"There is incessant incitement against the State of Israel, initiated by the Palestinian Authority and its leader, and on the other hand, a complete unwillingness to reach political achievements," Ackerman said.
Moreover, Iran and Hezbollah have their tentacles in these cities and are collaborating closely with PIJ, funneling money to anyone who wants to carry out an attack even if the person is not directly associated with PIJ. 
And finally, intense anti-Israel rhetoric being spread on social networks incites the younger generation, which does not remember the repercussions of the Second Intifada.
"It has been 20 years since the last intifada and we are talking about a new generation of young people," Michael explained. "The fear that is among their parents is not there among this generation, and as such, they are ready to go out and fight.
"What we are seeing is a very high number of young Palestinians willing to attack the IDF when they are on patrol or carrying out activities in the area," he continued. "They are more determined to flex their muscles."
Clashes broke out between Israeli soldiers and armed Palestinians in Jenin on Monday night, when the IDF entered the city to demolish the home of the terrorist who perpetrated the April 2022 mass shooting on Dizengoff Street in Tel Aviv. 
🎥 شاهد| اشتباكات بين مسلحين فلسطينيين وقوات الاحتلال التي تقتحم هذه اللحظات مدينة جنين. pic.twitter.com/v4aoCzW2tR

— وكالة صفا (@SafaPs) September 5, 2022
"All of this is shared on the social networks in real time to ignite the street and rile up the people," Michael said. 
NEW WEAPONS
At the same time, a flood of new weapons has made these attacks more dangerous. 
Although in 2021 the Shin Bet stopped a number of terror attacks, most were with rocks or explosive devices. Today, shooting attacks have become almost commonplace.
Michael said weapons are flowing into the territories, often paid for by Iran and Hezbollah, but smuggled from the Jordan Valley – with the help of some members of the Bedouin community – and from Jordan and Egypt.  
Last week, the IDF and the Defense Ministry reported preventing the smuggling of large quantities of weapons and ammunition into the West Bank, including nearly 40 handguns, 9,000 bullets and several M-16 assault rifles. 
On Friday, while Israeli security forces were operating in Rujeib, a Palestinian village east of Nablus, they confiscated an M-16 assault rifle, a handgun, ammunition, pipe bombs and hand grenades from a single terrorist's home, the IDF and Israeli media reported.
"For every shipment we stop, there are three we did not stop," Michael said.
He added that the money PIJ is receiving is also being used to build explosive devices labs and weapons factories. 
"Guns they make locally also know how to kill," he said. 
COMMANDO OPERATIONS NOT CUTTING IT
While the IDF is fighting the terror, Michael said it has shied away from carrying out any kind of major operation like "Defensive Shield," of March 2002, which helped put a stop to the Second Intifada. 
That operation – focused on the cities of Nablus, Ramallah, Jenin and Bethlehem – took nearly two months but effectively dismantled the terror networks operating in these areas at the time. It led to a marked decrease in the number of attacks carried out against Israel, including the cessation of shooting attacks toward the Jerusalem neighborhood of Gilo.
"Instead, we are running commando operations, which allow the terrorist groups to bring dozens or even hundreds of activists to attack our soldiers and sometimes even to be successful in that they harm or kill one of our people," Michael said. 
Ackerman said the IDF and Shin Bet are effectively fighting against terrorist headquarters in all areas and striking at the heads of terrorism.  
"In the absence of the ability to advance on the political level, the only way is to continue to fight terrorism intensively," he said. 
But Michael said that Israel has allowed the situation to deteriorate and that incidents, like the firefight in Jenin Monday night, give the terrorists a feeling of power and a belief that they could hold their own against Israeli soldiers. 
"If we continue this way, it will not take long for the Palestinians to build up their ethos and get even more Palestinians motivated to take revenge against Israel. Then we could face something much more serious even than what we are seeing now," Michael stressed. "Already, the situation is spreading from Jenin to Nablus. It could quickly spread to Bethlehem and Hebron, too. 
"It could get much worse very fast," he continued. "We could see ourselves facing a much more serious security situation even within the next couple of weeks. 
"I think that is where we are going."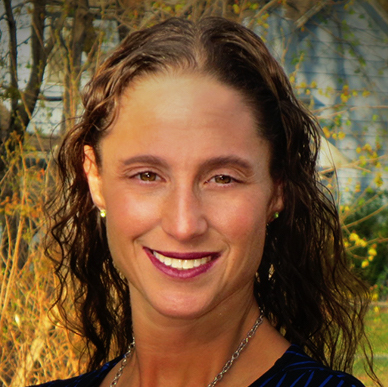 Maayan Hoffman is a veteran American-Israeli journalist and strategic communications consultant. She is Deputy CEO - Strategy & Innovation for the Jerusalem Post, where she also served as news editor, head of strategy and senior health analyst.
A message from All Israel News
Help us educate Christians on a daily basis about what is happening in Israel & the Middle East and why it matters.
For as little as $5, you can support ALL ISRAEL NEWS, a non-profit media organization that is supported by readers like you.
Donate to ALL ISRAEL NEWS
Current Top Stories
Comments