Is Fatah threatening a third front against Israel?
Palestinians staging a "Day of Rage," general strike throughout West Bank, Israel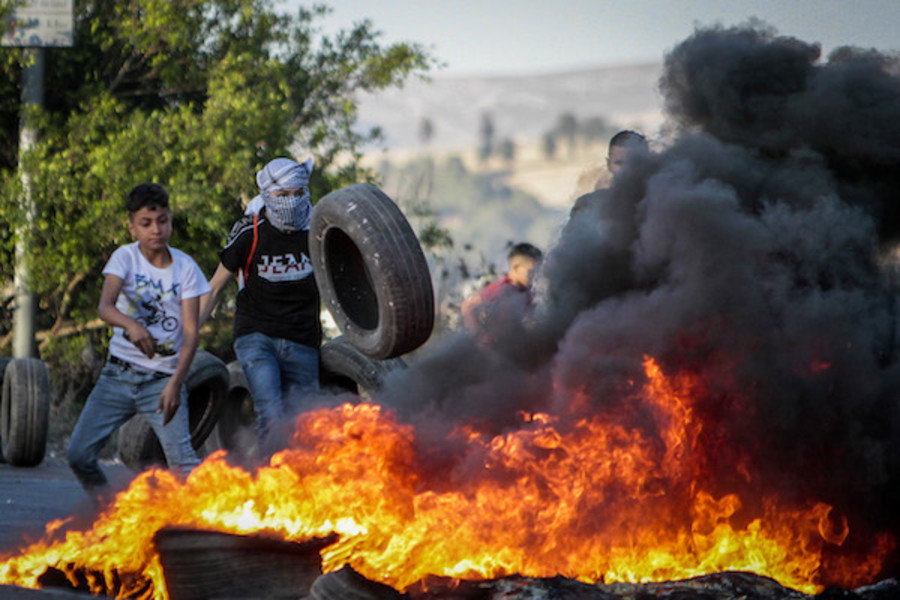 Palestinian protesters clash with Israeli security forces at demonstrations near the Hawara checkpoint, south of the West Bank city of Nablus May 17, 2021. (Photo: Nasser Ishtayeh/Flash90)
Hamas' rival Fatah, led by Palestinian Authority leader Mahmoud Abbas, urged the Arab population in the West Bank to "confront" the Israeli military by declaring a general strike on Tuesday in protest against the ongoing fighting in the Gaza Strip. 
The impact of the work strike was already being felt Tuesday morning. In several Israeli schools and workplaces, the absence of Arab employees – from aides to children with special needs to restaurant cooks – was making an impact.
But the call for violence could potentially open a full-fledged third front against Israel in addition to the battle with Hamas in Gaza and the ongoing Arab-Jewish riots in several cities inside Israel. 
The Fatah party is usually described as comparatively moderate by the international community, especially when contrasted with its rival, the Islamist terrorist organization Hamas. 
So why is Fatah urging West Bank Arabs to join the confrontation with the Jewish state and why now?
On Sunday, the Al-Aqsa Martyrs Brigades, the military wing of the Fatah movement, issued a belligerent statement, in which it urged its members to rise up against Israel. 
"You are the men of men so go forth to defend our people in revolt in our eternal capital Jerusalem and in the persistent Gaza and [West] Bank, Lod, Haifa, Yafa, and Nazareth and all of Palestine," the statement said. "This is your role, and this is your time. Do not let the herds of coward settlers and the occupation soldiers enjoy security and stability until the unjust aggression on our wounded Al-Aqsa, persistent Gaza, and our people in the Al-Jarrah." 
It is noteworthy from the statement above that Fatah's military wing views Israeli cities like Haifa, Jaffa and Nazareth as indistinguishable from what it refers to as "Palestine." In other words, it does not recognize the State of Israel within any borders. 
Al-Aqsa Martyrs Brigades openly urged local West Bank Arabs to engage in terrorism against Israelis. 
"Make their roads, settlements, and occupation camps a target for you and unbearable hell [for them]. Prevent them from passing and traveling. Make them stay in their shelters until the persistent Palestinian people enjoy security and stability in all of Palestine. We urge our sons in the brave security forces to extend their support and be a shield as they always have been to our people and defend them against the incursion of the occupier to our cities and villages. Let their message to the tyrannizing occupier be: Your incursion is forbidden and shall never be easy. The Brigades are true to their word, and they keep their promises. Glory and eternity to the generous martyrs. Long live to the unity of our heroic people. Long live Palestine, Free and Arab."
It is unclear whether the general West Bank Arab population will embrace this militant message. Unlike Gaza, the West Bank was comparatively calm until recently. However, since conflicts began Hamas has openly urged Arabs in the West Bank and Arab Israelis to confront Israel. 
On Sunday, at least nine Palestinian Arabs were killed during clashes with Israeli military forces throughout the West Bank. 
There is no love lost between Fatah and Hamas. In fact, the rival organizations are barely on speaking terms with each other. Fearing a Hamas victory, Mahmoud Abbas postponed the first Palestinian Authority elections since 2005 in April. While the international community envisions the establishment of a Palestinian Arab state, the Hamas-controlled Gaza Strip and the PA-run territory in the West Bank have, in practice, evolved into two separate and rival political entities competing for primacy over the Palestinian Arab population. 
While Hamas' rockets are directed against Israeli civilians, Gaza's Islamist rulers simultaneously seek to challenge Fatah as the "true" representative and "defender" of the Palestinian Arab population against the Jewish state.
By inciting an Arab uprising in the West Bank, Hamas is directly challenging Fatah's weakened rule on its home turf in the West Bank. Fatah's decision to urge a "confrontation" against Israel is likely a desperate pushback against Hamas in the battle over the hearts and minds of West Bank Arabs.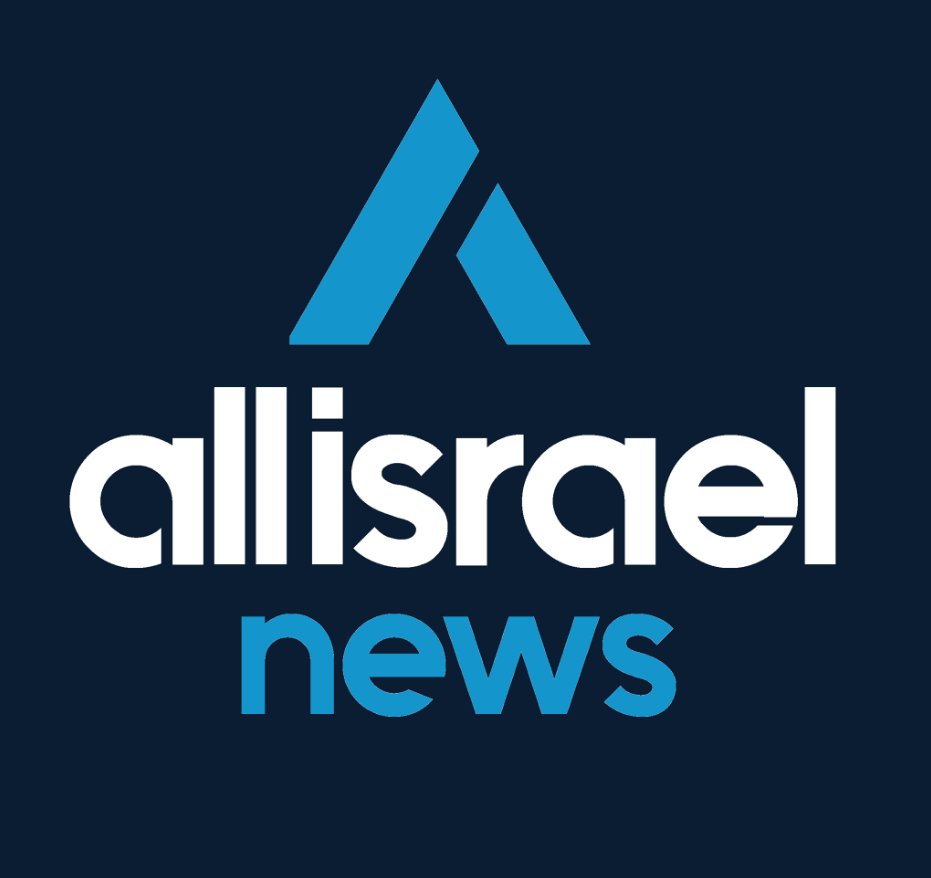 The All Israel News Staff is a team of journalists in Israel.
A message from All Israel News
Help us educate Christians on a daily basis about what is happening in Israel & the Middle East and why it matters.
For as little as $5, you can support ALL ISRAEL NEWS, a non-profit media organization that is supported by readers like you.
Donate to ALL ISRAEL NEWS
Current Top Stories
Comments