Iranian president slams Israel, calls to prosecute Trump over Soleimani assassination; Israeli ambassador leaves in protest
Protests outside U.N. over Iranian human rights violations as Ebrahim Raisi gives his first in-person speech before world body
Iran's President Ebrahim Raisi holds up a picture of Quds Force Commander General Qassem Soleimani, who was killed in a U.S. attack, as he addresses the 77th Session of the United Nations General Assembly at U.N. Headquarters in New York, Sept. 21, 2022. (Photo: REUTERS/Brendan McDermid)
NEW YORK—Iranian President Ebrahim Raisi delivered his first in-person speech at the United Nations General Assembly in New York on Wednesday, calling for the prosecution of former U.S. President Donald Trump over the assassination of Iranian Gen. Qasem Soleimani and blasting Israel as an "occupying savage power."
During his address, Raisi – known as the butcher of Tehran – held up a picture of the former commander of Iran's Islamic Revolutionary Guard Corps, killed by the U.S. in 2020 in Iraq. Raisi demanded that Trump face "justice" by a "fair tribunal" for what he called a savage, immoral crime. 
At some point, Israel's ambassador to the U.N., Gilad Erdan, walked out to protest Raisi's denial of the Holocaust earlier in the week.
Diplomatic efforts are still underway to restore the 2015 Iran nuclear deal. But Raisi accused the U.S. of having "trampled upon" the original agreement and insisted that his country has been "very serious in negotiations" to salvage it. 
He also slammed Israel, saying that the region has never seen "an occupying savage power such as the Zionist regime."
"The killing of children and women is on the report card of the Zionist regime," The New York Times quoted Raisi saying.
However, protests have spread across Iran since 22-year-old Mahsa Amini died in police custody from brain trauma, after being arrested for not wearing her hijab, or headscarf, per the Islamic Republic's strict regulations. 
Women are burning their hijabs, cutting their hair and dancing – an illegal act in Iran – and men are protecting them from being arrested by security forces. The crowd have been recorded chanting anti-regime slogans such as "death to the dictator."
Protests also took place outside U.N. headquarters in New York throughout the day. One female demonstrator named Ellie told ALL ISRAEL NEWS she was demonstrating because of her own encounter with Iran's dress code.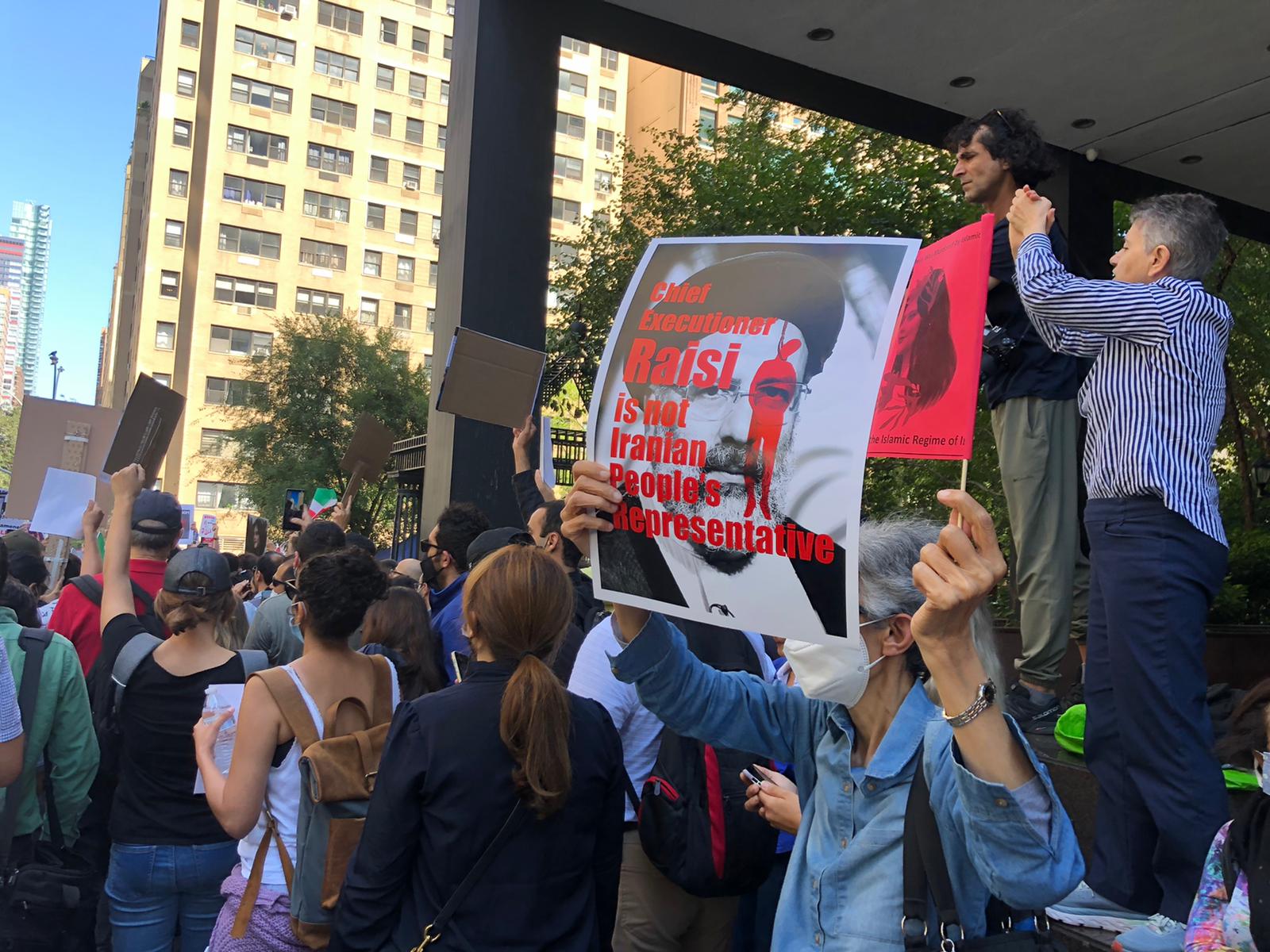 Protesters outside of the U.N. Headquarters in New York, Sept. 21, 2022 (Photo: ALL ISRAEL NEWS)
An Iranian student who has been living in the U.S. for three years now, Ellie lost her job as a physics school teacher in Iran and was arrested for not wearing a headscarf.
"I once got arrested in Iran four years ago, for just wearing a hat instead of scarf," she said. "They treated me so bad. They arrested us in some hallway and asked us to call our parents to bring us something to wear."
Ellie added that she does not feel her family is safe in Iran.
"I don't know if the next person they're going to kill will be my sister," she said.
Raisi offered condolences to Amini's family and promised an investigation into the matter, but in his speech, he accused Western countries of having "double standards" on women's rights.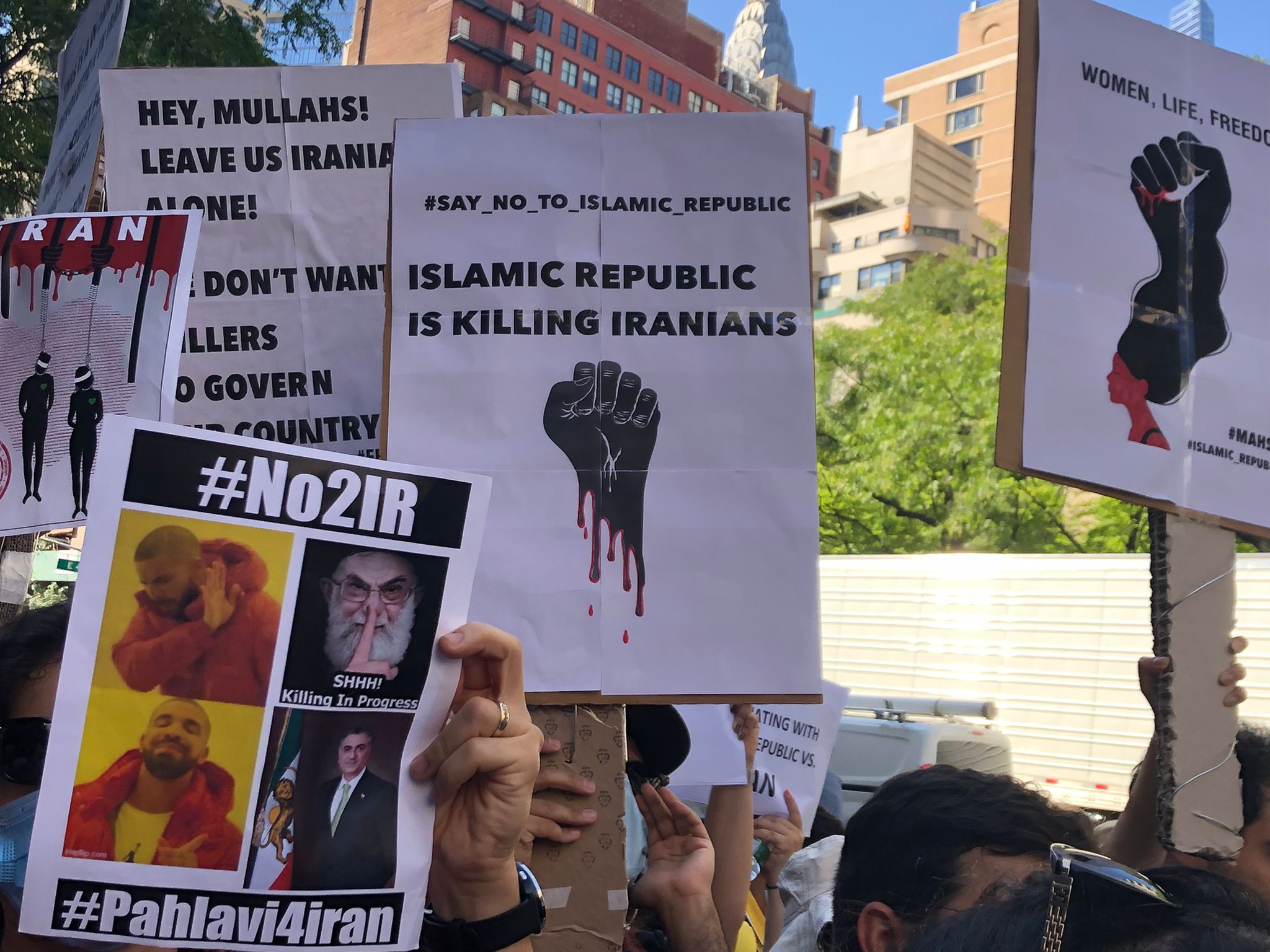 Protesters outside of the U.N. Headquarters in New York, Sept. 21, 2022 (Photo: ALL ISRAEL NEWS)
Meanwhile, Erdan left the General Assembly during Raisi's speech to protest his denial of the Holocaust. In a recent interview with CBS' "60 Minutes," Raisi said there are only "some signs" the Nazi-led Holocaust of the Jews happened. 
Erdan placed a picture of his grandmothers – survivors of the Auschwitz death camp who both lost family members during the Holocaust – next to Israel's sign in the U.N. General Assembly Hall. 
"The U.N. has descended to a new moral low today," Erdan said. "While in Iran the Ayatollah regime oppresses its citizens, murders women who do not cover their heads and finances terror attacks around the world, here at the United Nations, which was established to prevent such atrocities, the president of Iran, the murderer and Holocaust-denier Raisi, gets a platform to spread his hatred."
"I showed Iran's president a picture of my late grandmothers so he could see 'a few more signs' that the Holocaust happened and tell him that we will never allow the horrors that happened to us to happen again," Erdan said.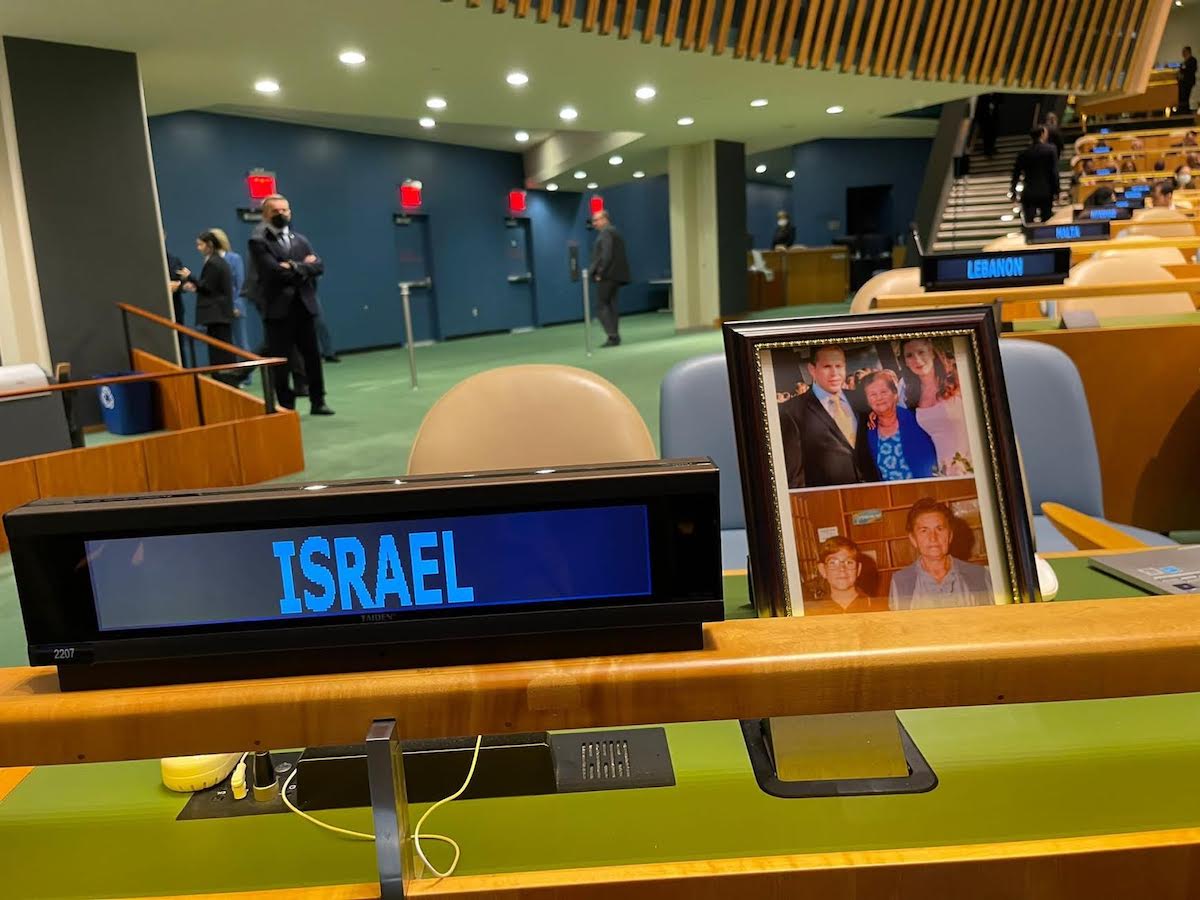 Israel's ambassador to the U.N. Gilad Erdan's empty seat after he left the General Assembly in protest of Iranian President Ebrahim Raisi's speech (Photo courtesy)
Regarding the nuclear deal, Raisi said Iran wants to see "observance of commitments" and placed the blame largely on Washington to failing to reach an agreement. 
"The issue of guarantees is not just about something that may happen. We are basing it on lived experience. … Can we really trust [the U.S.] without guarantees and assurances that it will live up to the agreement this time?" he asked, referring to Trump's withdrawal from the JCPOA nuclear deal in 2018.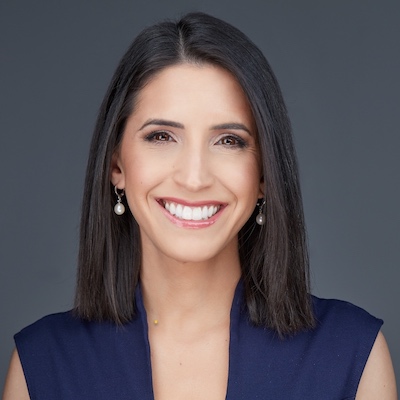 Tal Heinrich is a senior correspondent for both ALL ISRAEL NEWS and ALL ARAB NEWS. She is currently based in New York City. Tal also provides reports and analysis for Israeli Hebrew media Channel 14 News.
A message from All Israel News
Help us educate Christians on a daily basis about what is happening in Israel & the Middle East and why it matters.
For as little as $5, you can support ALL ISRAEL NEWS, a non-profit media organization that is supported by readers like you.
Donate to ALL ISRAEL NEWS
Current Top Stories
Comments