Iranian president casts doubt on the Holocaust, says there are 'some signs' it happened 
Raisi's comment to CBS' '60 Minutes' that there are 'some signs' the Nazi-led Holocaust of the Jews happened has been taken as 'a form of Holocaust denial, anti-Semitism'
Iranian President Ebrahim Raisi in CBS' "60 Minutes" interview (Photo: Screenshot)
Iranian President Ebrahim Raisi said on CBS' "60 Minutes" that the Holocaust must be further investigated to prove it actually happened.
When asked in an interview on Sunday if he believes the Nazis slaughtered 6 million Jews, Raisi responded, "Historical events should be investigated by researchers and historians. There are some signs that it happened. If so, they should allow it to be investigated and researched."
Raisi's comments prompted a response from the Biden administration's Special Envoy to Monitor and Combat Anti-Semitism Deborah E. Lipstadt, who said they were "a form of Holocaust denial and a form of anti-Semitism."
Lipstadt added that the Iranian president's "call for 'research' to determine whether the Holocaust happened is ludicrous and dangerous."
Israeli Ambassador to the Untied Nations Gilad Erdan called on U.N. Sec.-Gen. António Guterres to deny Raisi the opportunity to speak on the world stage. The Iranian president is expected to address the 77th session of the U.N. General Assembly, which gathers in New York this week. 
"The U.N. will reach a new low if they give the 'Butcher of Tehran' a platform," Erdan said on social media. 
Israeli Prime Minister Yair Lapid's response to Raisi involved posting photos to social media of Jews during the Holocaust, including of women in prison dress with shaved heads and of dozens of emaciated, naked corpses in a mass grave. Lapid captioned the post "some signs."
Israeli President Isaac Herzog also responded with a picture that he had presented at a speech he gave on Holocaust Remembrance Day. The image depicts the arm of Holocaust survivor Dora Dreibelt-Eisenberg with a tattooed number, holding the arm of her great-granddaughter. 
"Mr. Raisi, on my desk in Jerusalem there is one photograph. The numbers speak for themselves," the Israeli president said. 
Dani Dayan, the chairman of Israel's Yad Vashem, the World Holocaust Remembrance Center, wrote on social media, "There are signs that President Raisi is a despicable anti-Semite." 
The CBS interview, led by reporter Lesley Stahl, also touched on Iran's nuclear negotiations, with a question to the Iranian president about the Islamic Republic's position on returning to the 2015 deal. Raisi insisted that Tehran would be serious about reviving the Joint Comprehensive Plan of Action if it had strong guarantees that the U.S. would not withdraw from the deal again in the future. 
"We cannot trust the Americans because of the behavior that we have already seen from them. That is why, if there is no guarantee, there is no trust," Raisi told Stahl. 
"If it's a good deal and a fair deal, we would be serious about reaching an agreement," he added. "It needs to be lasting. There needs to be guarantees."
Raisi also called on the U.N.'s International Atomic Energy Agency to drop its probes into nuclear materials that were detected at three unidentified Iranian sites, saying the probes were "politically motivated."
The Iranian president stressed that the sanctions the United States imposed on his country are "very tyrannical."
"This is a tyranny against the people of Iran. It is important to us to have the sanctions lifted," he said. 
Mahmoud Ahmadinejad, who was president of Iran from 2005 to 2013, also had a legacy of Holocaust denial.
"The pretext (Holocaust) for the creation of the Zionist regime (Israel) is false ... It is a lie based on an unprovable and mythical claim," he said in Tehran in 2009. "Confronting the Zionist regime is a national and religious duty."
Ahmadinejad's appearances at the U.N. frequently drew protests from human rights activists and Iranian-Americans opposed to the regime in Tehran. In 2011, the former president's speech – an "anti-American, anti-Israeli, and anti-West tirade," as one German delegate put it – prompted a walkout by several delegations from the General Assembly.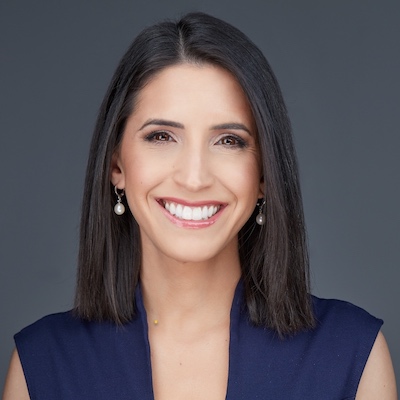 Tal Heinrich is a senior correspondent for both ALL ISRAEL NEWS and ALL ARAB NEWS. She is currently based in New York City. Tal also provides reports and analysis for Israeli Hebrew media Channel 14 News.
Popular Articles
A message from All Israel News
Help us educate Christians on a daily basis about what is happening in Israel & the Middle East and why it matters.
For as little as $5, you can support ALL ISRAEL NEWS, a non-profit media organization that is supported by readers like you.
Donate to ALL ISRAEL NEWS
Latest Stories
Comments