In Israel, COVID management heading in direction of 'normalization'
"COVID is not gone, but we are no longer experiencing a national emergency," says coronavirus czar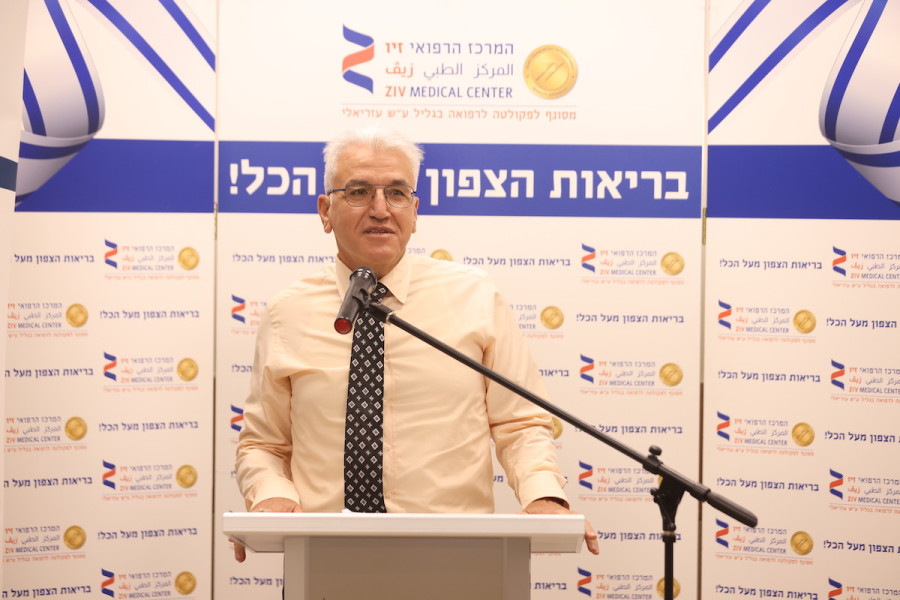 Coronavirus Czar Prof. Salman Zarka at a ceremony for a new police station, at the Ziv Medical Center in Tzfat, Oct. 31, 2022. (Photo: David Cohen/Flash90)
Despite 20 to 22 new severe COVID-19 cases a day, Israel is expected to take a giant leap toward "going back to normal" next month, including closing down pop-up COVID testing centers and its IDF Coronavirus Command Center, and relieving coronavirus Czar Prof. Salman Zarka of his duties.
In a briefing on Wednesday, Zarka told a small group of health reporters that "it's time to turn COVID over to the community."
"For every other disease, people get treated by their health funds and the health funds know how to handle it," Zarka said.
He said that just as someone who is feeling ill goes to his primary care physician and is tested for influenza, so too should people be tested for coronavirus by their doctor or local lab. "You don't need a commissioner," he said.
COVID-19 entered Israel in February 2020, causing the country to shut down. In the first year of the virus, Israel had 425,513 people infected with COVID, including 3,372 who died.
Another 961,907 were infected and 4,888 died in 2021.
But in 2022, the virus shifted, and a new pandemic era was ushered into the country with the Omicron variant. This variant tends to be highly infectious but causes less severe disease in healthy people. So, while 2,967,910 were diagnosed with COVID in the first half of this year, only 2,757 died – around 0.1% of those infected. And the majority were over the age of 60.
Zarka said that even now, as two descendants of Omicron's BA.5 subvariant, called BQ.1 and BQ.1.1, are dominant in Israel, the people who are hospitalized tend to be older and/or have severe underlying medical conditions. 
In the last month, between Nov. 18 and Dec. 18, 2022, 561 people were hospitalized in serious condition, Zarka showed. More than 91% of these individuals were over the age of 60. Some 96% were over the age of 50.
Moreover, older individuals who have chosen to get the latest coronavirus vaccine against the Omicron variant make up only 8% of people hospitalized in severe condition, meaning the vaccine is effective. So far, 350,000 people have taken the Omicron jab in Israel – a shot that the country has been recommending for older people and those with underlying medical conditions. However, it is accessible to anyone.
Zarka said around 300,000 of the 350,000 people who got the Omicron shot are over 60.
He added that the community is tired of hearing about the virus and its restrictions, and admitted that recent surveys had shown a drop in trust of the Health Ministry since the start of the pandemic. Israelis are unlikely to wear masks or get tested for COVID if they feel sick. Tracking the spread of COVID in Israel is challenging because of the lack of official testing, making the reproduction rate or "R" irrelevant. 
But he said he does not believe official testing is necessary. Instead, people should take "personal responsibility" and avoid others if they feel ill. 
He noted that Health Ministry officials met with religious leaders in the Jewish and Christian communities ahead of Hanukkah, Christmas and the New Year's holidays. Zarka said the message is to keep the elderly safe by wearing masks in crowded, enclosed spaces or doing a quick antigen test if you have symptoms before visiting grandma and grandpa. 
Israel is not unlike other places in the world in choosing to take a more hands off approach within the general community, the commissioner noted. He said most countries have come to realize that the focus should now be on those who are most at risk of developing a severe case of the disease. 
"COVID is not gone," Zarka stressed. "But we are no longer experiencing a national emergency." He said Israel should put its resources and energy into other areas of health now. 
The plan would be to keep the Magen Avot v'Imahot ("Fathers and Mothers Shield") program in nursing homes. 
Otherwise, mobile testing centers should shut down in mid-January and the Alon headquarters by the end of next month. Zarka noted that the new government and health minister could slightly change the schedule, "but I think this is the direction we are heading."
"The direction is one of normalization."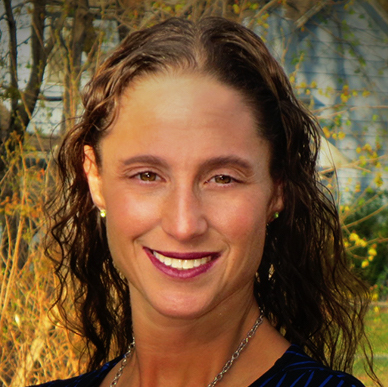 Maayan Hoffman is a veteran American-Israeli journalist and strategic communications consultant. She is Deputy CEO - Strategy & Innovation for the Jerusalem Post, where she also served as news editor, head of strategy and senior health analyst.
A message from All Israel News
Help us educate Christians on a daily basis about what is happening in Israel & the Middle East and why it matters.
For as little as $5, you can support ALL ISRAEL NEWS, a non-profit media organization that is supported by readers like you.
Donate to ALL ISRAEL NEWS
Current Top Stories
Comments