Impressions and reflections from attendees of Israel's Christian Media Summit
International Christian media personalities share their perspectives with ALL ISRAEL NEWS
Nitzan Chen, director of Israel's Government Press Office, speaking at the sixth Christian Media Summit in Jerusalem (Photo: GPO)
Israel's Government Press Office hosted the sixth Christian Media Summit in Jerusalem earlier this month. It was the first in-person gathering since 2019 and welcomed 150 participants from dozens of nations, some for the first time.
Elise Allen with Crux Catholic Media said the summit was "eye opening" and enjoyed the overall experience, including the opportunity to visit many interesting sites and to engage in many enlightening conversations. Allen covers news for the Vatican in Rome and also focuses on the Vatican's interaction with other faith communities. It was only her second visit to Israel, and first Christian Media Summit.
Her previous trip was covering Pope Francis' visit in 2014, which primarily reported on Israel through the lens of his visit.  Because the Catholic Church has a distinct hierarchy – with the Vatican representing the intersection of faith and an independent state – she related to Israel on that level.
Felicia Ferreira is CEO and editor-in-chief of Dagen, a daily Christian Swedish publication. Her experience as a first-time summit attendee was unique, as Sweden is a very secular country where a very small percent even believe in God.  When asked to speak at one of the Summit's plenaries, she was mindful and grateful to bring in a European perspective. Ferreira said she was "super impressed" to be able to participate in a government sponsored Christian Media Summit being held in Israel.
Risto Huvila is the chairman of the Finland-Israel Friendship Association, vice chairman of the Finnish Holocaust Association and secretary of the Finnish parliamentary group against anti-Semitism, the only such group in the entire European Union. He writes widely for the press in Finland and Israel, and is a veteran of the Christian Media Summit. Huvila noted that he felt there was a richer experience this year than in previous summits, especially because the group visited Israel's Gaza border communities. Huvila called it a "powerful" experience to understand how people live in the region, with the daily threat of rockets and terror attacks.
One of the highlights for all of the participants was the excursion to the Gaza border area.  Ferreira noted it was "impressive and generous how Jews living on the border acknowledged that the Palestinian Arabs in Gaza are suffering there, caught in the middle but wanting nothing more than for peace and for them to succeed as well."
"Ordinary Jewish person after Jewish person said [they wanted to build their own] country, but also want to help (their) neighbors even though they are at war with us and even though they are trying to kill us. These were not PR spokesmen but real people." Ferreira added saying, "You'll hear (this) wherever you go in Israel from regular people." 
Allen added that the visit to the Gaza area was "striking," especially to see playgrounds with climbing structures made from concrete for protection against terrorist rockets.  
The Global Christian Network, a 24/7 Christian TV channel, sent its representative, Johnny Kim who is no stranger to Israel and was once invited to pray at an event with Jerusalem's mayor, Moshe Lion and sung a moving rendition of "Jerusalem of Gold," in Hebrew. Kim echoed the novelty of visiting Israel's Gaza border communities, speaking of the residents' "resilience" in the face of constant threats. He provided a unique comparison between Gaza and Korea – both having dangerous borders with neighboring countries – and also the tunnel network below North Korea, just like the Gaza terror tunnels.
Summit participants visited an Israel Defense Forces training base and learned about the military's ethical code.
Participants said they learned about the importance  of connecting young Christians with Israel. Huvila observed that it's "not enough just to read the Bible for youth, but we need to provide political and historical facts and context. My concern is that we are losing the younger generation."
Kim talked about the need to harness the power of digital media to reach young people.
During Ferreira's speech at the summit, she said: "The new generations growing up in the Church do not have the same connection to Israel. New generations will ask why [have a connection to Israel]." She cautioned about the importance of accuracy and not to "over-romanticize Israel," remembering that it's "okay to support Israel and have compassion for the Palestinians."
Understanding the various perspectives of "the conflict" between Israelis and Palestinians is a complex issue, the summit participants reiterated during their sessions. Allen added that "understanding the conflict is complicated…and conversations need to be nuanced, not black and white. Trying to incorporate the nuance is going to be a big thing" in her future reporting about the region.
Allen noted that the summit provided different perspectives from a variety of voices.  For example, the death of a Palestinian Al Jazeera journalist in May was an issue that became very controversial, as Israeli soldiers were accused of deliberately killing her during a shoot-out. "All sides of the story need to be told," Allen said.
Huvila addressed the conflict from a uniquely Finnish position. He recently wrote a blog entitled: "If Israel is an Apartheid State, So is Finland."  He noted that Finland has a 1,342-kilometer border with Russia and while Russia has not initiated any attacks, Finland is building a fence to prevent Russians from coming over the border.
"I wanted to present the situation in Israel which is similar to what we are doing here in Finland, to draw a parallel. Israel has a real threat," Huvila said.  "Finland is protecting itself, but there's no actual threat. [This issue] started a conversation that's relatable."
"There is something special to be here to take it all in, seeing the biblical history of your faith. Soaking in all the history of the faith and the scriptures can't be missed," Allen added.
Kim appreciated new insights about communities in Israel, saying that it is  "hard for foreigners to understand life in the Orthodox (Jewish) community," but this time, for him he had a better understanding that the way "Orthodox people live is very important."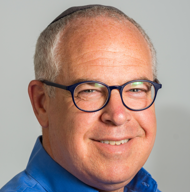 Jonathan Feldstein was born and educated in the U.S. and immigrated to Israel in 2004. He is married and the father of six. Throughout his life and career, he has become a respected bridge between Jews and Christians and serves as president of the Genesis 123 Foundation. He writes regularly on major Christian websites about Israel and shares experiences of living as an Orthodox Jew in Israel. He is host of the popular Inspiration from Zion podcast. He can be reached at firstpersonisrael@gmail.com.
Popular Articles
A message from All Israel News
Help us educate Christians on a daily basis about what is happening in Israel & the Middle East and why it matters.
For as little as $5, you can support ALL ISRAEL NEWS, a non-profit media organization that is supported by readers like you.
Donate to ALL ISRAEL NEWS
Latest Stories
Comments