Opinion Blog / Guest Columnist
ALL ISRAEL NEWS is committed to fair and balanced coverage and analysis, and honored to publish a wide-range of opinions. That said, views expressed by guest columnists may not necessarily reflect the views of our staff.
If Christians are your best friends, prove it
Israeli Prime Minister Benjamin Netanyahu leads a cabinet meeting, at the Prime Minister's Office in Jerusalem, August 27, 2023. (Photo: Sraya Diamant/POOL)
The weekend Zoom virtual conference between 400 influential Christian leaders and Israeli Prime Minister Benjamin Netanyahu was designed to allay fears that Christians are no longer welcome in Israel or valued as loyal friends who have never ceased to support the country or the prime minister.
During the conference, orchestrated by Mike Evans, the founder of Friends of Zion, Netanyahu made the impassioned claim that Christians remain "the greatest friends the Jewish state has" and that "Israel is safe for all visitors."However, he failed to guarantee that the sudden end to visa extensions for ministry workers, throughout the country, would be immediately reviewed by someone in his sphere and instantly repaired. 
Likewise, despite Evans' personal assurances: "As long as Benjamin Netanyahu is prime minister, Christians have nothing to worry about, no matter what anyone says in his government to the contrary," neither he nor Netanyahu gave any guarantees that new proposed legislation or policies would not reflect a hostile attitude towards Christians or the services provided by their different ministries, without opposition, as they've enjoyed for many years. 
Instead, the conversation was switched to the Abraham Accords and a possible peace agreement with Saudi Arabia, two topics that apparently the prime minister thought would be well-received by the influential leaders with whom he was speaking, but which have no relevance to the recent troubling concerns within Israel's Christian community.
While a warm conversation with these individuals is a nice gesture, since probably none of them reside in Israel, they don't share the same kind of personal investment as those who live here. Consequently, a Zoom call with Netanyahu and local Christians in Israel might have been a better tactic since those are the ones who really need to be reassured that the prime minister has their back.
Further, they need to be guaranteed that no coalition member will be permitted to thwart their ministry efforts or cause them to feel as if they are unwelcome here, simply because a sizable Orthodox constituency feels threatened by their presence.
These Christians also need to know that their freedom of assembly, whether that's in the form of a prayer meeting, worship service or concert, is not going to be met with vicious protests and shouts of "Missionaries, go home." If things are to return to normal, they must feel respected and acknowledged for the fact that they also regard this land as holy to their faith and the place where their Messiah walked.
Friendship is a two-way street, and while Christians residing in Israel are expected to be loyal, trustworthy and faithful residents, there is also an expectation on their part, that they will be esteemed as those who disseminate the best characterization of Israel, a nation which guards and preserves religious freedom, even extending it to non-citizens of minority faiths.  
Who could possibly be better ambassadors than those who benefit from a government that allows them liberty and honors their right to have a viewpoint different than theirs?
Such a portrayal is worth a lot in a world with a glut of antisemitic and anti-Zionist bias, even, sadly, among more progressive Christians of faith, who diverge from the conservative, Israel-loving ilk.
It's important to remember to the extent that Christians are treated well, they will recommend a trip to their many friends and family, ensuring continuity to our tourism industry, which provides Israel with a sizable amount of profit for a large swath of professions in the Jewish state.
Zoom conferences, no matter how positive and filled with goodwill they may be, cannot be the start and end of an attempt to repair offenses. Christians, who reside in Israel, must be shown that the warm words spoken have teeth behind them. They must know that they are not being abandoned by the prime minister, whose friends assure them that so long as he is in charge, they have nothing to worry about.
Therefore, if those video sentiments were really heartfelt, then Israel should begin making reparations by immediately extending visas to ministry workers who, without them, will have to return to their native countries, placing their organizations in jeopardy of being closed down, many after 30 or more years operating in the Holy Land.
Then, follow this up by doing some needed housecleaning at Israel's Ministry of Interior. Find out why the immigration applications of so many Jews are being slow-walked or even denied when, under the Secular Law of Return, these individuals are entitled to citizenship in the homeland of their forefathers. 
Make some inquiries into their assisting organizations, such as Nefesh b'Nefesh or the Jewish Agency, and ask why applicants are being told to furnish documents that are obscure and unattainable. Find out why the documents that they did present, verifying that they are the offspring of, at least, one Jewish grandparent are not acceptable, given that it's really all one needs to be eligible to live here. 
While you're at it, you may want to put an end to the unkind and unwelcome attitude and demeanor displayed by many of the uncaring bureaucrats who act as if they're doing a favor for those who sincerely aspire to live in the land of Zion and fulfill their dream of a lifetime. The stories of indifference, discouraging words, belligerence and unpleasantness are legion. In fact, it's sad to say but they are the rule rather than the exception.
There is much more that can be done, by way of embracing the Christian community in a meaningful way that will cause them to feel appreciated for all they have done and continue to do for the Jewish people to whom they are so devoted, but the above list is a good place to start. Real change will go a long way towards making Christians feel that the recent Zoom conference was not just a good strategy to relieve this community of their justified concerns, in light of recent disturbing events.  
Let them know that our country is grateful for their support, their prayers and their love by proving your own high regard for them! After all, that's what real friends are for!
We recommend to read: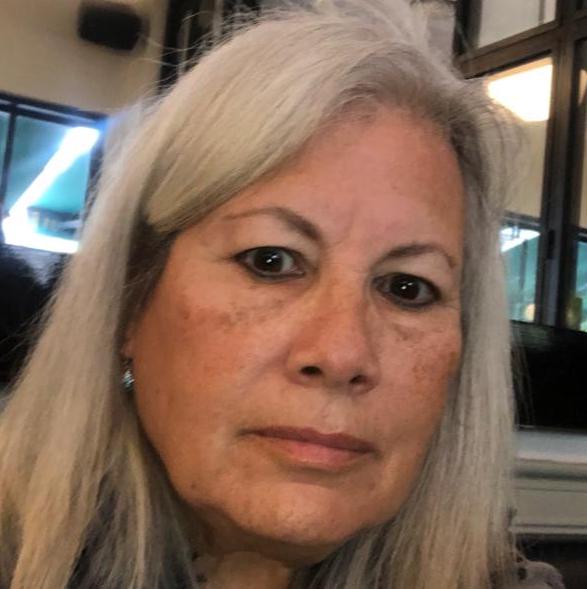 A former Jerusalem elementary and middle-school principal and the granddaughter of European Jews who arrived in the US before the Holocaust. Making Aliyah in 1993, she is retired and now lives in the center of the country with her husband.
Popular Articles
A message from All Israel News
Help us educate Christians on a daily basis about what is happening in Israel & the Middle East and why it matters.
For as little as $5, you can support ALL ISRAEL NEWS, a non-profit media organization that is supported by readers like you.
Donate to ALL ISRAEL NEWS
Latest Stories
Comments