Opinion Blog / Guest Columnist
ALL ISRAEL NEWS is committed to fair and balanced coverage and analysis, and honored to publish a wide-range of opinions. That said, views expressed by guest columnists may not necessarily reflect the views of our staff.
Bibi's silence as intolerance for Israeli Christian community grows
Israeli Prime Minister Benjamin Netanyahu attends a vote at the Knesset assembly hall in Jerusalem, July 24, 2023. (Photo: Yonatan Sindel/Flash90)
Known for his many years of loyal support towards the Evangelical Christian community, both in Israel and abroad, Prime Minister Benjamin Netanyahu has remained mostly silent in matters concerning the government coalition's new and disturbing attitudes towards its Christian community over the past few months.
I write mostly silent because several months ago, when a proposed bill introduced by United Torah Judaism's members, Moshe Gafni and Yaakov Asher threatened to imprison anyone who "shared their faith," (opened to broad interpretation), it was the prime minister's intervention which resulted in nixing that would-be legislation. The legislation could have been disastrous even for tourists, who may have made the mistake of engaging in a discussion of faith issues with Israelis. Understanding that potential danger, Netanyahu assured: "We will not advance any law against the Christian community."
Since that time, however, other concerning incidents, that ended up involving Israel's Christian community, have either gone unnoticed or without response, and that, in itself, is very curious. Jerusalem Post writer, Maayan Hoffman, in her Sept. 1, 2023 article asks, "Why hasn't Netanyahu stopped the widening Israel-evangelical schism?
It's a worthy question, at a time when a growing trend of intolerance has been felt among Christians in Israel. Some of these incidents have arisen in the form of severe opposition to prayer gatherings, concerts or other planned activities that were strictly purposed for Christians and not, in any way, meant to target the Jewish Israeli population. Nonetheless, Deputy Mayor Aryeh King, along with members of the ultra-Orthodox community, protested the presence of Christians who came to pray on the southern steps, near the Western Wall, shouting at them, "Missionaries go home."
The unmistakable message was that Christians are neither wanted here and, if they do come to visit, they are definitely not welcome to publicly pray for the country. Considering the thousands of tourists, many of whom come annually to visit the Jewish homeland, such statements are both worrisome and the cause of great concern as to where this current government stands on communities of faith other than their own.
Remaining silent while Christians are the recipients of accusations to convert Jews or casting suspicion relating to their goals or activities, is both unwise and imprudent, as it contributes to an uneasy sense of a breakdown in the ongoing, normally strong relationship that has been forged over the course of many years, between Israel and the Evangelical community as well as other streams of Christians.
Yet, we haven't heard Prime Minister Netanyahu weigh in or even attempt to soften the hardline stand that a number of his extreme religious right-wing coalition members are now taking, one of which is the refusal to renew clergy visas of long-time Christian ministry workers in Israel.  
Is the prime minister simply preoccupied with his own legal difficulties? Is he too busy trying to navigate a safe and neutral path for Israel amidst the Ukraine/Russia conflict, so as not to appear to be taking sides? Is he conjuring up a clever strategy for a pre-emptive strike on Iran? Or is he just laying low as it relates to a conflict in which he prefers not to be involved since it has no political upside for him at a time when he desperately needs to placate his coalition?  
The latter makes more sense because it is that coalition which is the key to extricating Bibi from his legal woes. If they are successful in their bid to change existing laws, whose present interpretations would more likely confirm the prime minister's guilt, then it stands to reason that he gains a better chance of being fully exonerated if coalition members remain unhampered in their determination to help him, through the implementation of new laws, while also accomplishing their own personal goals.  
Many of these coalition members have, for years, secretly despised Christians, while publicly appearing to tolerate their presence, knowing that there wasn't much they could do about it, since every government prior to this one recognized the right of other faiths to set up shop here. Those organizations provided an outlet for any who wanted to make pilgrimages to the Holy Land or simply chose to live in the land of the Bible as clergy and ministry workers. 
But according to Evangelical leader, Joel Rosenberg, founder and editor-in-chief of ALL ISRAEL NEWS and ALL ARAB NEWS, as quoted in Hoffman's interview: "It appears these extremists feel emboldened by the rise of their allies like National Security Minister Itamar Ben Gvir and Finance Minister Bezalel Smotrich into the Israeli government and Arieh King as deputy mayor of Jerusalem."
So why are these political leaders feeling emboldened? It is because they have been granted the power to act as they please by none other than the head of the government, Prime Minister Benjamin Netanyahu. Herein is the inextricable cycle. Each emboldens the other, and each accomplishes the other's goals. This is one reason why there is a deafening silence at the moment, leaving the Christian community to wonder how much longer will they be able to remain in the land to which they feel so connected and so personally invested.
There is a great price to pay for not allaying the fears of a loyal and committed constituency that would stop at nothing to make sure that Israel remains protected and supported if any would dare to attack her. They are, perhaps, the greatest asset to Israel and would stop at nothing when it comes to applying pressure on their own governments to forcefully come to the aid of the Jewish homeland in a future time of need.
The prime minister would do well to remember his true friends who, unlike his coalition members, expect nothing in return other than being welcomed and respected when they choose to visit here.
Politicians and leaders, who continue to believe that Christians pose a danger to Israel, are hurting their own cause because they are alienating a powerful friend. It is, therefore, up to Prime Minister Netanyahu to, even at his own discomfort, take a stand by unequivocally making it clear that the Promised Land holds a welcoming place to all faiths, but especially to those who faithfully pray for our safety and are committed to blessing us in every way they can.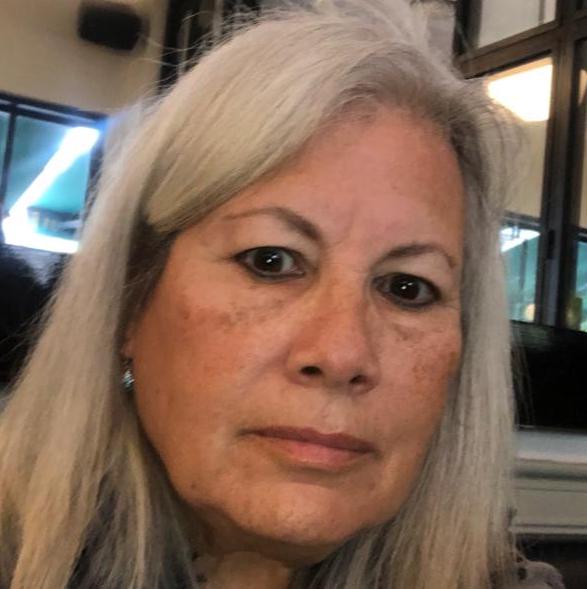 A former Jerusalem elementary and middle-school principal and the granddaughter of European Jews who arrived in the US before the Holocaust. Making Aliyah in 1993, she is retired and now lives in the center of the country with her husband.
Popular Articles
A message from All Israel News
Help us educate Christians on a daily basis about what is happening in Israel & the Middle East and why it matters.
For as little as $5, you can support ALL ISRAEL NEWS, a non-profit media organization that is supported by readers like you.
Donate to ALL ISRAEL NEWS
Latest Stories
Comments