How to topple the Iranian regime in three steps - Israeli Middle East expert Guy Bechor has a plan
Creating an internationally recognized alternative Iranian government abroad is crucial for delegitimization of the regime in Tehran, says Bechor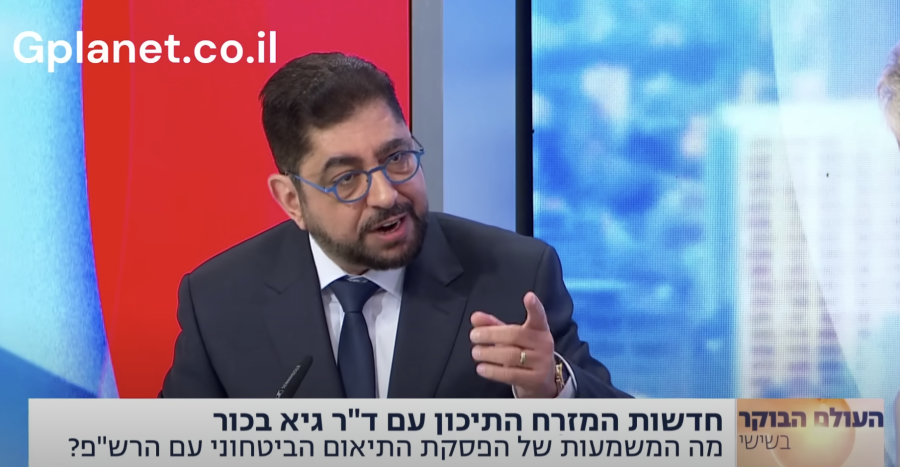 Dr. Guy Bechor on Channel 13 morning news program (Photo: Screenshot)
It is widely known that Iran poses the biggest threat to the State of Israel, but one year into the war in Ukraine has made it clear to all that Iran is very dangerous to the entire western world. Iran has been arming Russia with drones, capitalizing on the invasion of Ukraine, not only to become a global arms producer, but also as an opportunity to test its drone capabilities in a real-time battlefield.
Meanwhile, Tehran keeps progressing towards its ultimate goal. International Atomic Energy Agency Director Rafael Grossi warned last month that Iran has accumulated enough material to produce "several nuclear weapons."
These circumstances have likely diminished the probability of world powers forging yet another weak nuclear deal with Iran – one that would not meet the security needs of the Jewish state.
U.S. Ambassador to Israel Tom Nides recently told ALL ISRAEL NEWS that he is not holding his breath for any further negotiations with Iran. The European signatories of the original nuclear deal (JCPOA) – France, Germany, the United Kingdom and the EU – have also gradually receded from the idea, according to reports.
Europe is now waking up to a reality that the Middle East has long witnessed: The threat from Tehran is not just an amorphic one, that would take form once it obtains nuclear weapons, but rather a tangible war that is already in full play.
"Up until recently, the world saw Iran as Israel's problem. But now Iran has become a problem for the whole world," said Middle East expert Dr. Guy Bechor on Channel 13 morning news program.
Bechor is one of Israel's top pundits on regional affairs and has been running his own exclusive content platform Gplanet for many years. As western leaders grapple with what to do about Iran, now that diplomacy has not only failed but no longer seems viable, he offered a 3-step plan to topple the Iranian regime.
Step 1: Forming an alternative Iranian government
Bechor's first step calls for delegitimizing the Ayatollahs' regime in Tehran by installing an alternative Iranian government abroad that would be internationally recognized. In 2019, then-U.S. President Donald Trump chose to handle the Maduro regime in Venezuela in a similar way, when he officially recognized Juan Guaido, the president of the Venezuelan National Assembly, as the interim president of the country.  
Such an alternative Iranian government must be inclusive and appeal to the different ethnicities that make up Iranian society, Bechor said. Its potential leaders would be Iran's exiled Crown Prince  Reza Pahlavi, the eldest son of Iranian Shah Mohammad Reza Pahlavi and Maryam Rajavi, who leads the People's Mujahedin of Iran (MEK) – an organization advocating for the overthrow of the Iranian government. Along with them, there has to be representation for Persians, Kurds, Turkmens, Baluchis and Azeris, according to the Israeli expert's plan.
"The biggest fear in Iran is that if the current regime falls, there would be anarchy," claimed Bechor.
To address this tension, he noted that prior to the 1979 Iranian revolution, the Ayatollah Khomeini gained his popularity in Iran while he spent years in exile in Turkey, Iraq and France. Khomeini won the hearts and minds of the Iranian people, in part, thanks to his promise that, following a future revolution, the country would be kept in order.
"He (Khomeini) constantly emphasized that the day after the revolution, people will go to work as usual," Bechor said. "That's because people are afraid from the unknown."
Step 2: Global boycott of Iran
The legitimacy of the Iranian regime must be undermined both inside and outside of Iran. While the anti-regime movement has been gaining traction within the Islamic Republic in recent months, Bechor believes it might  have enjoyed much wider support from the western world.
"It is not sensible that Iranian planes can still land freely and that Europe still hasn't designated the Iranian Revolutionary Guards as a terrorist organization. It is not sensible that Iranian ships can enter Brazil as if nothing is going on," Bechor told Israeli morning show anchor, Avri Gilad. "Ostracizing Iran is crucial."
Step 3: Imposing REAL economic sanctions
The third step in Bechor's plan urges the U.S. and European countries to bring back Trump's maximum pressure campaign against Iran, and double-down on the economic pressure.
"Iran's GDP is already nearing two trillion dollars because the Biden administration tried to appeal to the Iranian regime by lifting some of the sanctions on countries that are doing business with Iran, mainly China," Bechor said.
He added that during Trump's administration, Chinese banks were afraid of being exposed to American sanctions. Since that threat no longer exists, the cooperation between the two U.S. adversaries is booming. China's President Xi Jinping announced this week that he will soon make a state visit to Iran, after Iranian President Ebrahim Raisi concluded his three-day trip to Beijing.
"During the Trump era, Iran has only produced 200,000 oil barrels per day and today that number stands between two to three million barrels per day," Bechor said.
His overall plan of how to deal with Iran corresponds with some ideas previously presented by Israeli Prime Minister Benjamin Netanyahu, who repeatedly says the only way to stop Iran is through a combination of crippling economic sanctions along with a "credible military threat."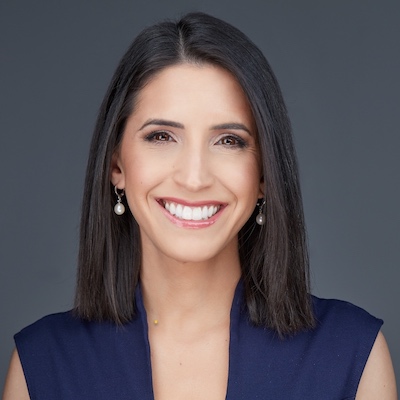 Tal Heinrich is a senior correspondent for both ALL ISRAEL NEWS and ALL ARAB NEWS. She is currently based in New York City. Tal also provides reports and analysis for Israeli Hebrew media Channel 14 News.
A message from All Israel News
Help us educate Christians on a daily basis about what is happening in Israel & the Middle East and why it matters.
For as little as $5, you can support ALL ISRAEL NEWS, a non-profit media organization that is supported by readers like you.
Donate to ALL ISRAEL NEWS
Current Top Stories
Comments