Opinion Blog / Guest Columnist
ALL ISRAEL NEWS is committed to fair and balanced coverage and analysis, and honored to publish a wide-range of opinions. That said, views expressed by guest columnists may not necessarily reflect the views of our staff.
How Palestinian leaders use hate – and their own children – against Israel
Yahya Sinwar, leader of the Palestinian Hamas movement, holds a child and weapon on stage during a rally in Gaza City, May 24, 2021. (Photo: Atia Mohammed/Flash90)
"I will make my body a bomb that will blast the flesh of Zionists. … I will tear their bodies into little pieces and cause them more pain than they will ever know." 
–Palestinian Arab boy, age 11 
How did such deep hatred become lodged in the mind of a child—a boy whose goal in life is to become a suicide bomber? The answer is chilling: Starting at an early age, Palestinian Arab youth are intentionally filled with the lethal mindset of victimhood and glorified martyrdom. Although not every Palestinian subscribes to such a hateful mindset, the culture is overflowing with disturbing role models. 
Palestinian teachers assign students to write poetry that glorifies slaughter. Community leaders and parents use their children as political pawns. The goal is twofold: To encourage these young people to commit violence against Israel and all Jews. And to blame Israel for any Palestinian deaths, thus fomenting worldwide hatred toward the Jewish state. 
Global mainstream media sustains its biased outlook, which repeatedly ignores context and history and seems to ignore articles and documents that appear in Arabic. 
Nevertheless, other respected organizations help remedy this problem with facts. Founded in 1996, Palestinian Media Watch (PMW) is a non-profit Israeli institute that closely monitors Arab sources via a team of fluent Arabic translators, then researches and publishes the facts in English. Their research institute features in-depth exploration of the entire Palestinian culture.
For that reason, I am including several examples of PMW's translations from Arabic sources. Reading the viewpoints of Palestinians themselves confirms how relentless hatred can influence thoughts, emotions, choices, and behaviors. The words and beliefs expressed are chilling:
A mother: "My son, we were not created for happiness. In my eyes, you are meant for Martyrdom! … Our weapon is our Islam, and our ammunition is our children. And you, O my son, are meant for Martyrdom." Official Fatah Facebook page, November 22, 2019.
A boy: "For you, Yasser Arafat [1929–2004, former PLO chief], for you we shall die. … Our blood is food for the revolution." Official PA TV, Jan. 6, 2017.
Fatah Central Committee member Abbas Zaki: "Palestinian women are not like any other women in the world. … They view their children as insignificant compared to the homeland." Abbas Zaki's Facebook, April 29, 2021. (Note: Fatah is the political and military organization within the Palestinian Liberation Organization (PLO) and the Palestinian Authority (PA). It is led by Palestinian President Mahmoud Abbas.) 
Father of "Martyr" Muhammad Mar'i: "My son died as a Martyr, and Allah be praised that he died as a Martyr. I am proud of his Martyrdom-death." Official PA TV, June 29, 2022.
Palestinian journalist Muhammad Al-Baz: "Today we [the Palestinian Journalists' Syndicate committee] are sending a message that the top priority of the Palestinian journalist is loyalty to all the Martyrs, loyalty to our people's just cause." Official PA TV News, May 23, 2023. 
It is important to note that authoritarian Palestinian leadership often threatens journalists to follow its propaganda protocols. One Arab journalist bravely wrote, "What kind of independence is built on the blood of children while the leaders are safe and so are their children and grandchildren? Are only the miserable destined to die in the spring of their lives?" 
Finally, here's an example from a girls' high school in the Palestinian town of Qalqilya in the West Bank (Judea and Samaria). Schoolgirls held a ceremony of remembrance for Khairy Alqam, the 21-year-old Arab terrorist who on January 27 of this year murdered six Israelis and a Ukrainian national and injured five others. A Jerusalem resident, the terrorist shot the civilians as they exited their Ateret Avraham synagogue on Shabbat in Jerusalem. Alqam jumped in his car and raced away, shooting at Israeli police—who then made sure he had no other murderous opportunities. This senseless slaughter occurred on International Holocaust Remembrance Day. 
On October 24, 2018, PMW founder Itamar Marcus wrote an op-ed titled, "The Worst Chapter in Palestinian Schoolbooks." This chapter, which promotes terrorism by sending the message that murderous young Palestinian "heroes" are never forgotten, is read by fifth graders. Five years later, nothing has changed. Nothing, despite repeated requests from the EU and the U.S. to remove hate from Palestinian schoolbooks. 
In his op-ed, Marcus mentions the individual he considers one of the worst terrorists listed: a female mass murderer, PLO terrorist Dalal Mughrabi. In 1978 she led her squad in the Coastal Road Massacre, hijacking a bus filled with civilians—murdering 25 adults and 12 children. The PA Ministry of Education honored Mughrabi by naming five schools and sporting events after her. 
Marcus ends his op-ed with this heartbreaking reality for Palestinian children: "If it weren't scary enough for the children to be told they must go out and kill, PA educators teach them that 'heroes' are willing to fearlessly die as martyrs." The educators add that if students don't enact this heroic behavior, they will be scorned as cowards. In the mind of a child, it translates thus: "If I am not willing to kill Israelis and be a martyr, then I am a coward." Now the "martyrs" live on in school curriculums, summer camps for children, Palestinian universities, and streets named after them.
In the past four years, the European Union Parliament has passed resolutions against the incitement to terrorism that's contained in Palestinian textbooks. The Times of Israel reported that for the first time—on May 11, 2023—the EU resolution directly linked PA textbooks and "attacks by young people" with funds for Palestinian terrorism. The EU demands removal of anti-Semitic content, indicating that the Palestinian Authority otherwise faces EU's reduced support. As the EU is the Palestinian Authority's largest donor, that got their attention.
Then, on May 12, 2023, the U.S. Congress reintroduced and passed a bipartisan bill requiring the U.S. Secretary of State to submit detailed annual reports regarding anti-Semitic content in Palestinian educational material. 
Previously, in 2018, the U.S. Congress passed the Taylor Force Act to prevent the Palestinian "pay for slay" payments to the families of terrorist "martyrs." In March 2023, the Taylor Force Martyr Payment Prevention Act was expanded for the Treasury Department to stop foreign banks from servicing and promoting payments for acts of terrorism. Particular thanks to Republican House member Doug Lamborn and to Senator Tom Cotton, who introduced companion legislation in the Senate, followed by bipartisan support for this significant action to disable the evil Palestinian Pay for Slay policy.
In closing, slowly read a devastating message of child abuse from Hamas, an Iranian proxy. In Israel's biblical heartland, Hamas has set up schools beginning at the preschool level. Posters appear in the hallways announcing, "The children of the kindergarten are the shaheeds [Arabic martyrs] of tomorrow."
As Christians, we must guard our own hearts, even when we feel righteous anger about evil, as we read in Ephesians 4:31 NIV—"Get rid of all bitterness, rage and anger, brawling and slander, along with every form of malice."
This article originally appeared here and is reposted with permission.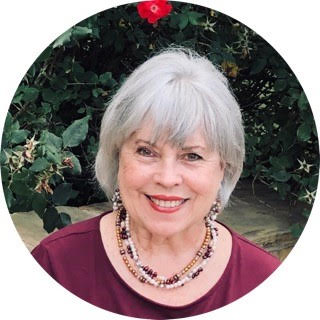 Arlene Bridges Samuels pioneered Christian outreach for the American Israel Public Affairs Committee (AIPAC). After nine years she retired and later worked part-time with International Christian Embassy Jerusalem USA. Arlene is now an author at The Blogs-Times of Israel and writes a weekly column at CBN ISRAEL. She has often traveled to Israel, including being invited three times by Israel's Government Press Office to their annual Christian Media Summit. Read more of her articles on her CBN Israel blog.
Popular Articles
A message from All Israel News
Help us educate Christians on a daily basis about what is happening in Israel & the Middle East and why it matters.
For as little as $5, you can support ALL ISRAEL NEWS, a non-profit media organization that is supported by readers like you.
Donate to ALL ISRAEL NEWS
Latest Stories