How are Israeli settlers reacting to peace instead of 'annexation'?
Settlers are 'enthusiastic' about peace, worried about COVID, Mayor Oded Revivi tells ALL ISRAEL NEWS
Photo credit: Efrat Municipality
WASHINGTON — For most of the summer, Israeli settlers believed Prime Minister Benjamin Netanyahu was pushing the White House to give him the green light, as it were, to allow "annexation" - to apply Israeli law and sovereignty to large swaths of the biblical heartland of Judea and Samaria.
This territory, to the west of the Jordan River, is widely referred to by the rest of the world as the West Bank. It is territory that Palestinians claim for themselves and what they hope will become part of their future state.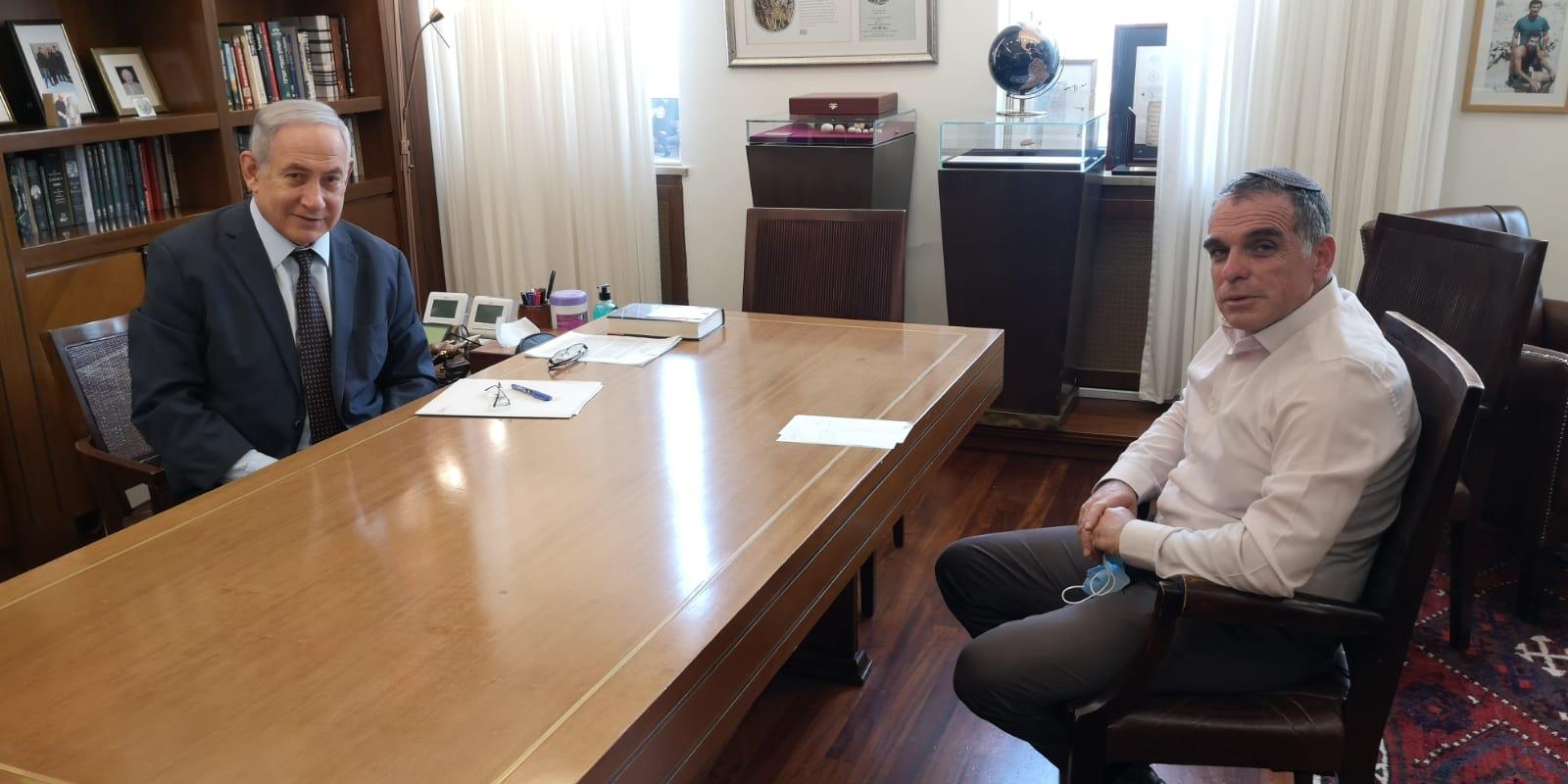 Photo credit: Efrat Municipality
U.S. President Donald Trump signaled in his "Vision For Peace" document in January that he does support Israeli claims to up to 30 percent of Judea and Samaria. But he was not ready to give his consent to such a fast move towards sovereignty.
On Aug. 13, Netanyahu announced a sudden reversal. Rather than pursue so-called "annexation," for now, the prime minister pivoted toward making a historic peace deal with the United Arab Emirates.
How has the settler movement reacted to the peace deals now with Bahrain as well as the UAE?
I asked Oded Revivi, mayor of Efrat - a Jewish city located just outside of Bethlehem. Revivi, who is a close ally of Netanyahu, is also the international liaison of the Council of Jewish Communities in Judea and Samaria.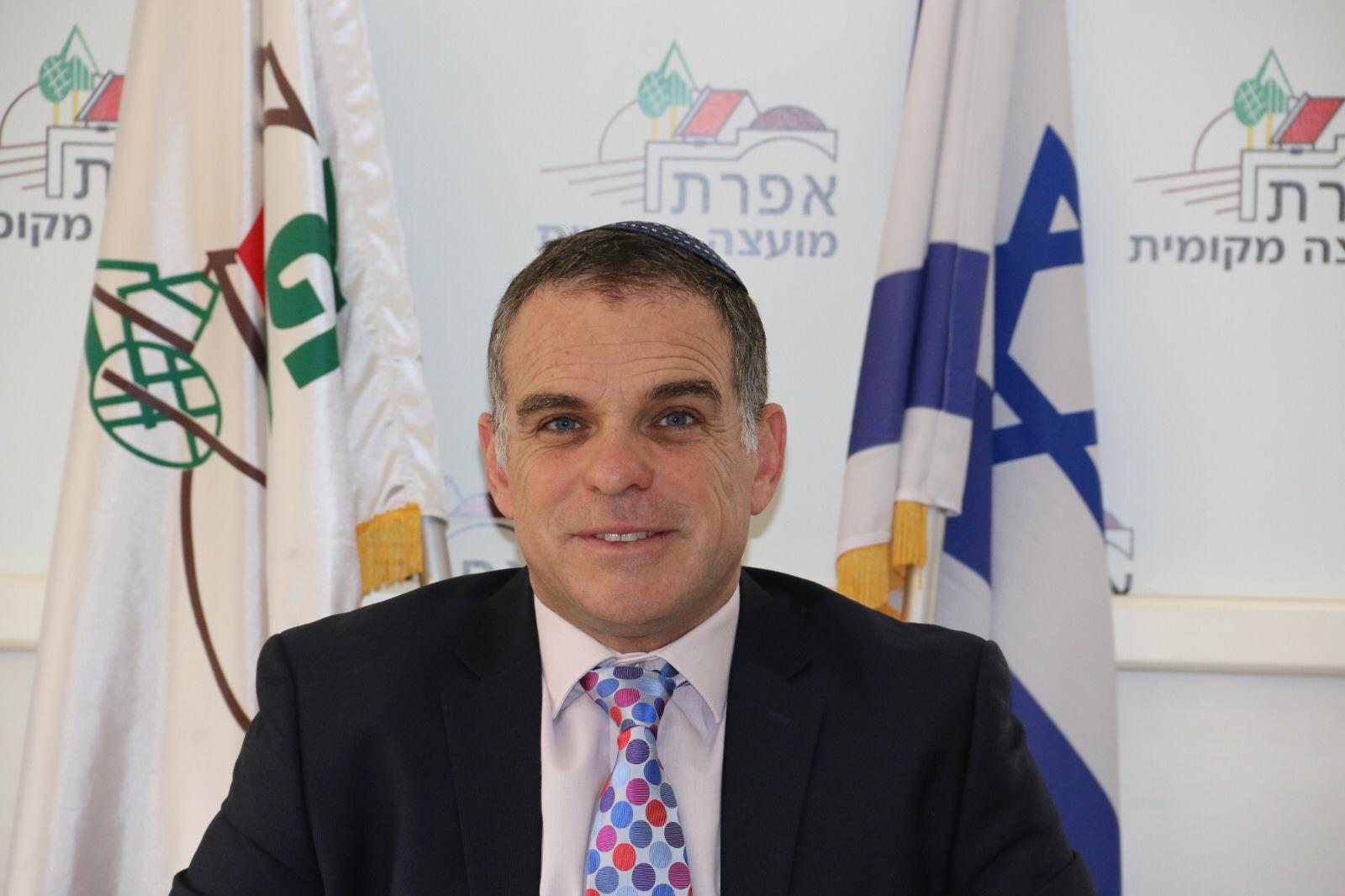 Photo credit: Efrat Municipality
ROSENBERG: Mayor, you and many settler leaders were advocates of Israel extending its sovereignty over up to 30 percent of Judea and Samaria. Are settler leaders and citizens disappointed that this didn't happen this summer, and that Prime Minister Netanyahu chose to make peace with the UAE and Bahrain instead?
MAYOR REVIVI: Those are two different questions. The idea of applying Israeli law in regions where Israelis have lived for decades has gained a significant amount of support and broad credibility, both within the Israeli population and internationally, as a legitimate goal of Israel. The discussions and analysis over the last few months have strengthened the movement towards Israeli sovereignty in Judea and Samaria.
And with regards to the normalization with the UAE and Bahrain, as with all of Israel, there is great appreciation of the historic nature of these agreements, and I am confident that they will actually lead to a more robust appreciation and eventual acceptance of Israeli sovereignty in Judea and Samaria.
The agreements harm the political standing of the Palestinian Authority by removing their "veto" of Israel's relationship with other Arab countries. And as we have the opportunity to meet with UAE and Bahrain officials, we are confident they will understand that we are not obstacles to peace, but catalysts to peace. When they experience the kind of coexistence reality that we have managed to lead in Judea and Samaria, despite the efforts of the Palestinian Authority leadership, I am confident that they will be very impressed and will look forward to more opportunities to invest in ways that enhance the coexistence between the Israeli and Palestinian people.
ROSENBERG: What kind of reactions are you seeing among fellows Israeli settlers?
REVIVI: The reactions to the announcements have been just about unanimously enthusiastic although muted due to the ominous cloud of COVID that is covering Israeli society. Israelis are too busy focused on the health, economic, educational and emotional strain that we all fall to get too invested in these agreements. As the benefits become more apparent, Israelis will become even more vocal about their excitement.
While there is some disappointment that Israel will not be applying Israeli law in Judea and Samaria imminently, as the benefits of the peace become more and more tangible for Israelis, the remaining holdouts will come aboard — especially if more countries join with normalizing their relations with Israel.
ROSENBERG: We are seeing a surge in the polls for Naftali Bennett and his Yamina party. If new elections were held right now, Bennett could receive upwards of 20 or more mandates. How much danger is Netanyahu in from his right flank because he chose peace treaties over so-called "annexation"?
REVIVI: Polls are notorious for being inaccurate, especially if there is no scheduled election. However, to the extent that there is some truth to Yamina gaining popularity, it has much more to do with a sense that the prime minister has not done a good job handling COVID, Israel is about to head to another shutdown and, when Naftali was a minister, he was seen as being very hands on. I don't think that the normalization agreements are particularly unpopular with Yamina supporters.

Joel C. Rosenberg is the editor-in-chief of ALL ISRAEL NEWS and ALL ARAB NEWS and the President and CEO of Near East Media. A New York Times best-selling author, Middle East analyst, and Evangelical leader, he lives in Jerusalem with his wife and sons.
Popular Articles
A message from All Israel News
Help us educate Christians on a daily basis about what is happening in Israel & the Middle East and why it matters.
For as little as $5, you can support ALL ISRAEL NEWS, a non-profit media organization that is supported by readers like you.
Donate to ALL ISRAEL NEWS
Latest Stories
Comments