Gulf countries to commemorate Holocaust Memorial Day with Israel
Report highlights expanding Holocaust education in Arab world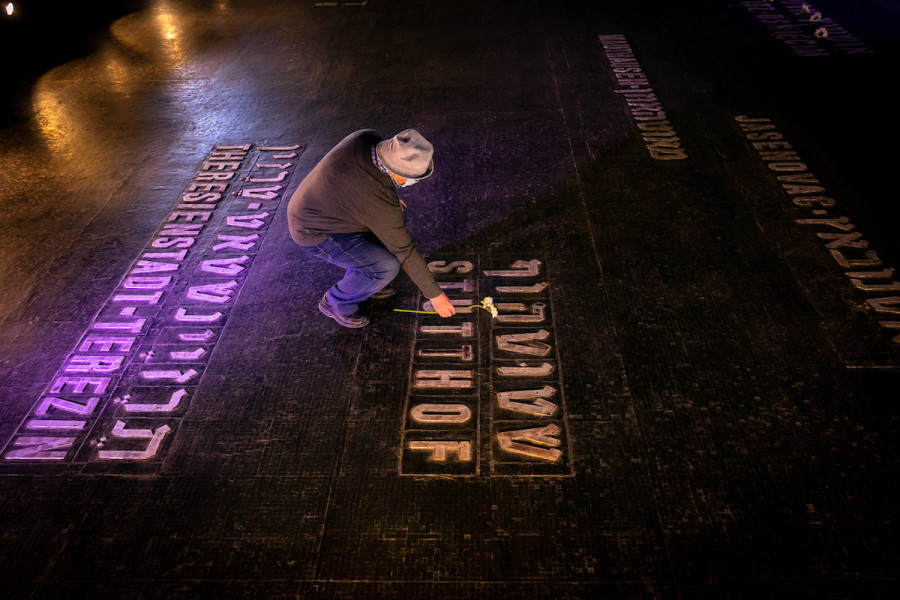 Relatives and friends of Holocaust survivors place flowers on names of concentration camps seen on the floor of the Hall of Remembrance at the Yad Vashem World Holocaust Remembrance Center, on Holocaust Remembrance Day April 08, 2021. Photo by Olivier Fitoussi/Flash90
Arab and Jewish young adults from around the Middle East region will commemorate International Holocaust Remembrance Day together on Thursday evening in a joint virtual ceremony hosted by the Israel-Is NGO and Morocco's Mimouna Association.
The event, titled "Holocaust remembrance from the perspective of the Abraham Accords and North African Countries" will take place at 7 p.m. Israel time and include government officials, representatives from Israel's Yad Vashem World Holocaust Remembrance Center and dozens of young adults. 

Israel-Is works to improve Israel's image in the world. Mimouna is a Moroccan NGO created by young Muslims to promote and preserve the Jewish-Moroccan heritage. The event is part of their joint "Leaders for Tomorrow" program, which has brought together nearly 2,000 young leaders from the Abraham Accords countries.

"We could not have imagined such an event a few years ago," Matan Dansker, director of strategy for Israel-Is, told ALL ISRAEL NEWS. "While Israelis have gotten used to the accords, it is really impressive that we can come together with our brothers and sisters in the region and discuss such a sensitive topic."

The evening will open with a panel discussion of representatives from Abraham Accords and North African countries who are pioneers in Holocaust commemoration and education. The second half will include breakout sessions to facilitate joint discussions between young leaders from Israel, the Middle East and North Africa.
"One of the things we realized from this is that people on both sides need to learn about each other's pasts and presents, about our fears and anxieties," Dansker added. 

The event comes on the heels of the release of a report published Thursday morning by the Center for the Study of Contemporary European Jewry at Tel Aviv University. The report focuses on various initiatives of governments and citizens around the world to preserve Jewish heritage, to teach about the Holocaust and to combat anti-Semitism and racism in general. The report highlights expanding Holocaust education, including in the Arab world. 
"During 2022, the Arab World has witnessed a fresh spirit of openness towards Jews and Judaism," the 42-page report stated. "The trend was primarily evident in the United Arab Emirates (UAE), Bahrain and Morocco. Yet considerable positive examples were also recorded in Saudi Arabia and Egypt. The embrace of Jewish heritage in Arab countries is related to normalization processes with Israel. It is also affected by campaigns against Islamist radicalism that cultivate social environments of religious tolerance and interfaith dialogue."

The report specifically highlights Egypt's participation in the United Nations General Assembly session in January 2022, in which a resolution condemning Holocaust denial was adopted. 
"This positive trend reflects a significant turnaround in Arab discourse on Jewish history," a release on the report added. "This was displayed in quite a few new initiatives, some in the literary sphere, promoting the preservation of Jewish heritage in several Arab countries, including Saudi Arabia, Egypt and Morocco."
Earlier this month, the UAE confirmed that it would include Holocaust education as part of its primary and secondary curricula, making it the first Arab state to introduce Holocaust education into its national curriculum.
"Holocaust education is very important because the Arab world has been lacking this kind of education until now," Saoud Saqer, a UAE peace activist and Abraham Accords expert told ALL ISRAEL NEWS. "Growing up, there were many conspiracy theories about the Holocaust and they conquered the Arab world overall… Holocaust education will put these historical facts straight."
Saqer said the decision to include Holocaust education is in line with the "UAE theme of tolerance," and he believes it will take a generation for the country to understand this tragedy of Jewish history. 

"When we first normalized relations with Israel, we said we were going to get to know our cousins," Saqer explained. "But two years later, we are now calling each other brothers instead of cousins. We have more in common than what divides us."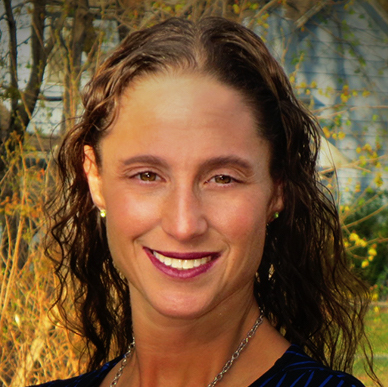 Maayan Hoffman is a veteran American-Israeli journalist and strategic communications consultant. She is Deputy CEO - Strategy & Innovation for the Jerusalem Post, where she also served as news editor, head of strategy and senior health analyst.
A message from All Israel News
Help us educate Christians on a daily basis about what is happening in Israel & the Middle East and why it matters.
For as little as $5, you can support ALL ISRAEL NEWS, a non-profit media organization that is supported by readers like you.
Donate to ALL ISRAEL NEWS
Current Top Stories
Comments