Government adopts 'hermetic' closure of country with new restrictions
Israel has the dubious distinction of being first nation to enter second lockdown due to COVID spread
Israelis protest outside the Israeli parliament in Jerusalem after vote on new lockdown restrictions on Sept. 24. (Photo: Flash90)
One week into a national lockdown, Israelis are reeling from a new onslaught of restrictions that threaten to strangle the economy and limit social life, prayer and protests for at least the next two weeks.
The measures are considered to be more extreme than Israel's first lockdown which began in March and take effect on Friday at 2 p.m.
Prime Minister Benjamin Netanyahu pushed hard for a "hermetic" lockdown.
"Today 31 people died of the coronavirus. I am fighting for the lives of the people of Israel. I am fighting for public health. At the same time, there are those engaging in petty politics. We are at war. Wake up!" a statement from Netanyahu's office said.
Late Wednesday members of the cabinet bypassed the coronavirus committee – established to lead the government's response to the pandemic – and passed a series of additional restrictions for a shutdown that began last Friday. New rules include the full closure of nonessential work places, limitations on prayers and protests and reduced public transportation. A decision is expected Thursday on whether the airport will close as well. Schools, restaurants, malls and gyms have already been closed since last Friday.
Opponents of a full shutdown lamented the proposal.
"The private sector was not supposed to close down. What is being proposed here now is unprecedented in the world, no country has decided on such measures," said Finance Minister Israel Katz. "The proposal here is not at all similar to March-April when we had the second most severe lockdown in the world and heavy damage was done to the economy."
Coronavirus czar Prof. Ronni Gamzu and Bank of Israel Governor Amir Yaron also opposed the additional clampdown while Finance Ministry Chief Economist Shira Greenberg warned that the cost to the economy would surpass $10 billion over three weeks - and would jump to $50 billion should the lockdown be extended to a month.
"I recommended a [less severe] tightening of the lockdown, but the government decided otherwise and I respect that," Gamzu said on Thursday. "Obviously when you lock down more tightly you slow the infection rate more significantly, but the economic cost is tremendous. Even so, the government has the authority to make that call."
Israel has earned the distinction of being the first country to enter a second lockdown since the outbreak of COVID-19 and has the highest known infection rate in the world. According to the Ministry of Health, 6,808 new coronavirus cases were reported on Wednesday. The death toll stood at 1,325 with 657 people in serious condition, with 161 on ventilators.
In addition, 120,000 people went on unemployment this week in anticipation of the closures.
After all the debate over two controversial restrictions – prayer and protests – the government decided both would be limited to open spaces with up to just 20 people and within 1 kilometer from one's home.  Synagogues will be closed, except for prayers on Yom Kippur which begins on Sunday at sundown.
Opposition leaders blamed Netanyahu's failed policies for pushing the country into another lockdown.
"To all the cabinet ministers — you are partners in Netanyahu's failure," said opposition leader Yair Lapid. "The government just voted for a second lockdown. Now it should explain how we avoid a third. What's the plan?"
Naftali Bennett agreed. "Israel is unquestionably the world leader in morbidity per capita, and that's not a function of the coronavirus itself but of the government's management failure," he said.
Avigdor Liberman said a complete lockdown "is the result of the criminal conduct of this government in recent months, which because of a lack of leadership and policy has brought us to this bad place."
Despite charged objections to the ever-tightening rules, the government forged ahead saying now is the time to do it.
"We're headed to a shutdown in any case because of the morbidity rate," Netanyahu said. "So it's better to do it now, during the holidays, at a low economic cost, and not after the holidays when the economic cost will be higher."
While schools would have been closed anyway for nearly two weeks, many businesses in the hospitality industry were hoping to get a boost during the holidays since overseas travel is still inconvenient for a majority of Israelis.
Instead, some 40,000 Israelis have flown or plan to fly abroad as long as the airport stays open. Israelis are welcome in Greece and Bulgaria without needing to quarantine there or upon return and 7,000 have already taken advantage of that opportunity.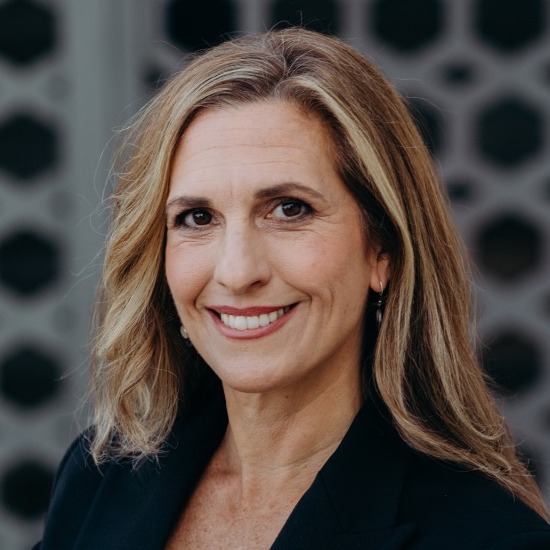 Nicole Jansezian is the news editor for both ALL ISRAEL NEWS and ALL ARAB NEWS and senior correspondent for ALL ISRAEL NEWS
A message from All Israel News
Help us educate Christians on a daily basis about what is happening in Israel & the Middle East and why it matters.
For as little as $5, you can support ALL ISRAEL NEWS, a non-profit media organization that is supported by readers like you.
Donate to ALL ISRAEL NEWS
Current Top Stories
Comments