Good and evil on display amid rescue efforts in Syria and Turkey
Israeli search and rescue team in Turkey (Photo: IDF)
A massive 7.8-magnitude earthquake—impacting more than 13 million people over hundreds of miles—is already a catastrophe. However, the combination of violence and longstanding Middle East conflicts (on top of freezing temperatures) produce dangers of another kind: human fault lines in the battle between good and evil. 
Goodness in the shape of humanitarian relief is already on the ground in Turkey and Syria, as a reported 100 nations have sent aid, with rescuers estimated at 7,000 skilled personnel. As of this writing, the death toll from thousands of buildings collapsing into tons of rubble has topped 41,000 victims. The United Nations estimates the death toll could climb to 50,000.
The goodness evident in Turkey is hindered within Syria by the connections of Syria's dictator Bashar al-Assad and the Islamic Revolutionary Guard Corps (IRGC), which has been stationed in Syria for years to attack Israel. For years, Iran's leaders have already been sending numerous flights to Damascus with weapons. Now, aid from Tehran is in the hands of the IRGC and Assad where a disturbing report from Behold Israel suggests that IRGC plans were already in place in Aleppo—in one of the earthquake provinces—where the IRGC is stealing aid provided by Saudi Arabia, United Arab Emirates, and others. At the cost of more Syrian lives, they want their military to further entrench itself to increase their control in northwest Syria near the Turkish border. This report shows, once again, the dangers of the Islamic regime and its cohorts of evil. In Syria, control is taking the place of compassion! 
Syria desperately needs miracles of many kinds, although in Turkey the miracles are not massive in scale. Yet, every time a survivor is pulled out of mountainous rubble, cheers from teams and bystanders bring moments of hope amid the horror. In one example in Turkey, a 10-year-old girl was rescued after being trapped under rubble for 147 hours. Across the border—in a western province in Syria—the Syria Civil Defense, known as White Helmets, rescued four children and their parents. The White Helmets are a team of 3,000 volunteer first responders, easily identifiable at disaster sites by their trademark white headgear. 
Israel sent an outsized delegation from their small country. The Israel Defense Forces skillfully and quickly responded, naming their mission Operation Olive Branches. Turkey is a NATO country, but no peace treaty exists between Israel and Turkey. This devastating earthquake marks the Israeli army's 30th worldwide humanitarian mission in 41 years. The IDF rushed to Turkey, flying in an impressive 15 Israeli Air Force cargo planes bearing hundreds of tons of equipment, as well as 230 doctors, nurses, and rescue experts. They set up a field hospital in a Turkish region where thousands of already displaced Syrian refugees have lived in poverty since the Syrian civil war began in 2011. They fled from their homeland over the border into Turkey—and now their lives are smashed once again.
As of February 11, the Israeli teams had treated more than 180 people. The uncle of a Syrian boy brought him to the field hospital. The boy's entire family died in the quake. IDF Lt. Col. Aziz Ibrahim explained, "We treated him and calmed him down. He came in a moderate-to-serious condition." He took out halva, a popular sesame snack from their combat rations, saying the boy "loved it" and "of course I spoke to him in Arabic." As a reminder, Israeli citizens of all stripes—Jews, Arabs, Christians, Druze, and Ethiopians—serve in the IDF. The boy's uncle summed up the pronounced humanitarian character of the IDF: "You Israelis treat us better than our people." 
One of the Israeli teams, Israel's Red Cross (Magen David Adom), rescued 19 people from the ruins during its eight-day mission. Lt. Col. (res.) Felix Lotan, director of MDA paramedics, described their work as allowing scant hours for sleep and food, "not because there was none, but because there is no time to eat and no time to waste." 
Nevertheless, despite compassion pouring in from organizations like the White Helmets and numerous nations, including the USA and Israel, evil has also been at work—in a series of complicated power struggles and hostilities breaking out near rescuer locations in both Turkey and Syria. The BBC reports that the Austrian Forces Disaster Relief Unit and German teams, along with other international organizations, sometimes take shelter in a Turkish base camp. These aid workers have been forced to pause some of their operations due to infighting from violent groups that are carrying weapons and looting homes. 
Relief efforts near Idlib in northwestern Syria are being overshadowed by a former al-Qaeda group and ISIS still operating in the area. Syria's dictator, Bashar al-Assad, remains a threat to his own people. For the last 12 years of civil war, he has overseen the murders of more than 300,000 civilians and the forcible displacement of 13 million additional citizens—both inside and outside Syria. Refugees from that civil war number more than 3.6 million in Turkey. It is difficult to comprehend—even with Assad's cruel history—that he sought to allow only one crossing between Turkey and Syria, although other crossings are available. Finally, he has allowed two additional crossings so that hopefully some humanitarian aid can get to where it's badly needed unless the IRGC steals that too. 
For Assad, it is all about his regime's power and control against his people. His invitation to the IRGC to occupy Syria and operate against Israel from Syrian soil is an eye-opener regarding Israel—the Jewish state is shipping aid into Syria despite Assad's implacable hatred toward it. 
These recent actions make it clear that hatred against Israel from Hezbollah terrorists in Lebanon and Syria's al-Assad do not stop during a humanitarian crisis. When Prime Minister Netanyahu offered aid to Syria on the first day of the earthquake, the Islamic nation's response was repugnant. Their Syrian Arab News, al Watan, called Netanyahu's offer "propaganda." 
Controversy erupted as to whether Assad had requested help from Israel. The Lebanese Al Mayadeen news channel claimed, "Syria would not make such a request since the Zionist entity is the cause of the disastrous intentions in the region and the last one who can talk about humanitarian aid."
Added to the complex mix of cross-purposes between evil and good are the political ramifications for the broader Mideast. The Jerusalem Post's Seth J. Frantzman has an analysis in his article—"Turkey-Syria Earthquake: 6 ways it could affect the Middle East."
This article originally appeared here and is reposted with permission.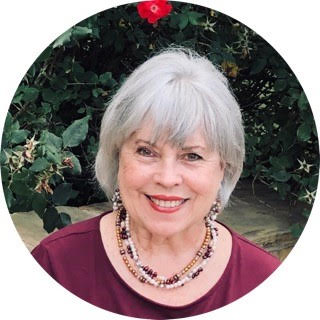 Arlene Bridges Samuels pioneered Christian outreach for the American Israel Public Affairs Committee (AIPAC). After nine years she retired and later worked part-time with International Christian Embassy Jerusalem USA. Arlene is now an author at The Blogs-Times of Israel and writes a weekly column at CBN ISRAEL. She has often traveled to Israel, including being invited three times by Israel's Government Press Office to their annual Christian Media Summit. Read more of her articles on her CBN Israel blog.
Popular Articles
A message from All Israel News
Help us educate Christians on a daily basis about what is happening in Israel & the Middle East and why it matters.
For as little as $5, you can support ALL ISRAEL NEWS, a non-profit media organization that is supported by readers like you.
Donate to ALL ISRAEL NEWS
Latest Stories
Comments