Gantz accuses Netanyahu of obstruction, seeks his removal for failure to appoint justice minister
Prime minister not serving the interests of the people, Gantz says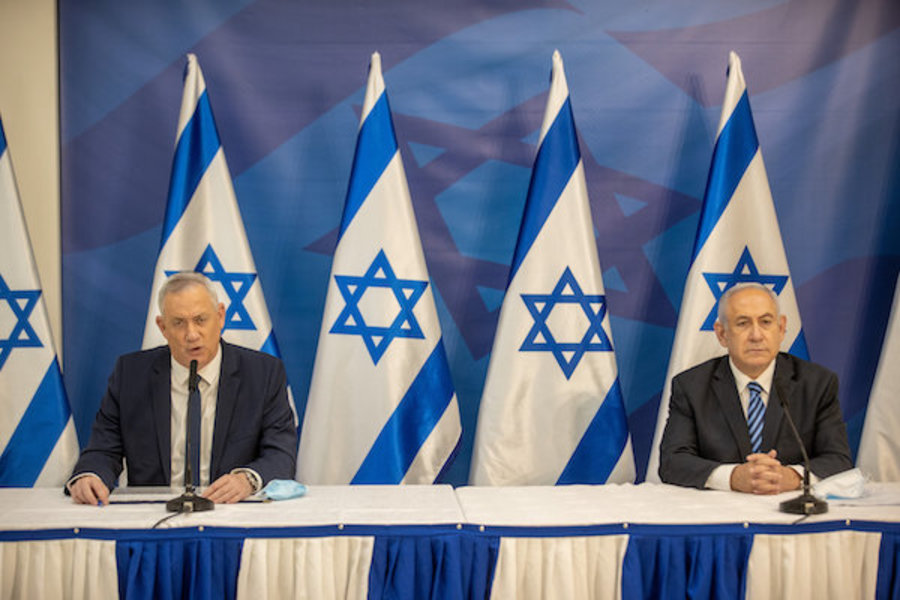 Israeli Prime Minister Benjamin Netanyahu and Alternate Prime Minister and Minister of Defense Benny Gantz hold a press conference in Tel Aviv on July 27, 2020. (Photo: Tal Shahar/POOL)
Blue and White party leader Benny Gantz blasted Prime Minister Benjamin Netanyahu, accusing him of obstructing the appointment of a permanent justice minister during a press conference on Wednesday and calling this a "dark day" in Israel. 
Gantz said he sent a letter to the attorney general asking whether Netanyahu could be legally compelled to step down as prime minister due to his failure to fill the position. Gantz's term as interim justice minister ended on Thursday leaving Israel without a justice minister mere days before the resumption of Netanyahu's trial on corruption charges on April 5. 
With Gantz's term as interim justice minister ending, the country is entering uncharted – and potentially turbulent – territory with no minister at its helm. 
"As of tomorrow, Israel will not have a justice minister. Within a few months, it won't have a state's attorney either. Extraditions will stop. Regulations won't be instituted. Important laws will be stalled," Gantz said. "Not appointing a justice minister is compelling evidence that there is a conflict of interest between Netanyahu's personal interests and state interests. I have thus sent a letter to the attorney general, requesting that he consider whether Netanyahu is fit to continue serving as prime minister."
"Who does lead the government is of secondary importance, as long as Netanyahu ends his term and we agree to get an honest and upright government in place that can serve the interests of the people," he continued.
Gantz, a vocal critic of Netanyahu, who signed a unity government deal with the prime minister in April 2020, said leaving Israel without a justice minister constituted a "clear instance of conflict of interest" on Netanyahu's part.
While current political divisions are considerable even by normal Israeli standards, this is the first time in the country's history that a sitting prime minister is on trial for corruption charges in the absence of a permanent justice minister. 
Gantz's public statement – during a time of political jockeying to form the next government – was another voice in the growing chorus of politicians who accuse Netanyahu of putting his personal interests ahead of the country's interests. 
The conservative New Hope Party leader Gideon Sa'ar also castigated Netanyahu for leaving the justice minister position vacant. In a tweet, Sa'ar accused the prime minister of undermining the state and its institutions. 
"Leaving the state with no justice minister is the continuation of Netanyahu's efforts to dismantle the state and its institutions," Sa'ar wrote.
Sa'ar who is politically further to the right than Netanyahu, questioned the prime minister's patriotism and putting personal interests above the interests of the country. 
"He is anti-nationalist and prefers his own personal good to the good of the nation. If this is what he dares to do at a sensitive time like this, we can only imagine what he would do here if, God forbid, he forms a new government," Sa'ar said. 
After the latest election, the fourth in less than two years, Israel is still stuck in a political limbo with no new government in sight anytime soon. And the political crisis is already having detrimental effects on the country's institutions. The heated political infighting has led to a frozen state budget for the past two years. 
Former Justice Minister Avi Nissenkorn who resigned in December after abandoning Gantz's Blue and White party, warned that a lack of a permanent justice minister would have "tragic" consequences for Israeli democracy.
"The absence of a justice minister is a warning sign for Israeli democracy, a low point," Nissenkorn told Army Radio. 
Meanwhile, an NGO – the Movement for the Quality of Government in Israel – has vowed to file a petition urging the High Court to force Netanyahu to appoint a new justice minister.
Last week, Attorney General Avichai Mandelblit wrote a letter demanding that the justice minister position be quickly filled without any unreasonable delay.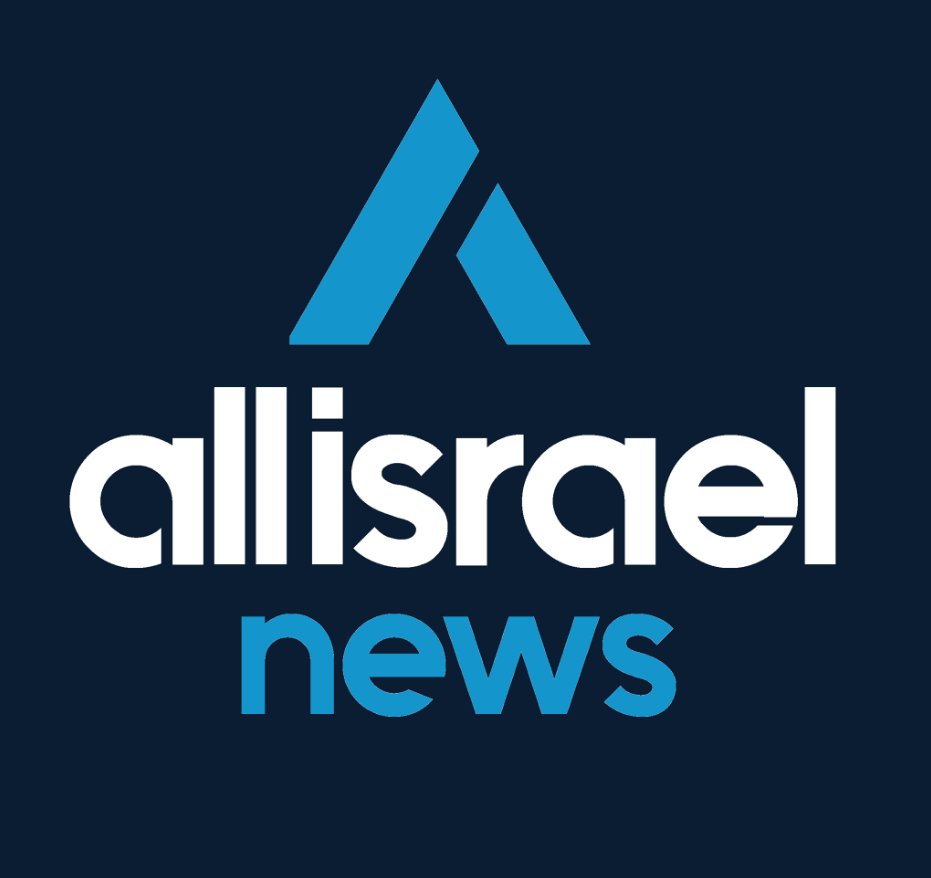 The All Israel News Staff is a team of journalists in Israel.
A message from All Israel News
Help us educate Christians on a daily basis about what is happening in Israel & the Middle East and why it matters.
For as little as $5, you can support ALL ISRAEL NEWS, a non-profit media organization that is supported by readers like you.
Donate to ALL ISRAEL NEWS
Current Top Stories
Comments