Gantz, Sa'ar join forces; Netanyahu vows to bring peace with Saudi Arabia as next PM
ALL ISRAEL NEWS breaks down the latest key developments in the vibrant political field ahead of Israel's upcoming November elections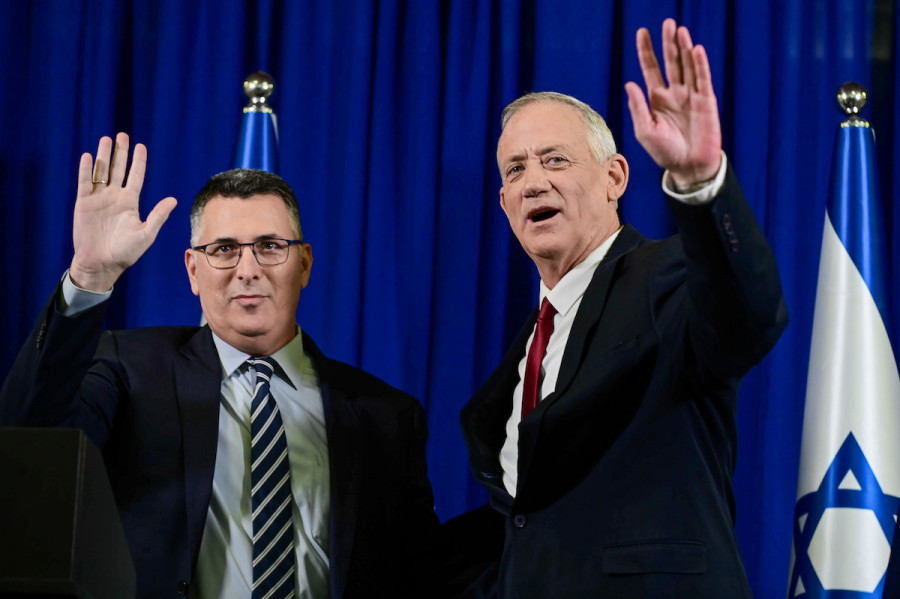 Justice Minister Gideon Sa'ar and Defense Minister Benny Gantz hold a press conference announcing the merger of their parties ahead of the upcoming election, in Ramat Gan, July 10, 2022. (Photo: Tomer Neuberg/Flash90)
Election mode in Israel shifted to a higher gear this week as two major party heads dropped a bombshell that they are joining forces to run against former Prime Minister Benjamin Netanyahu. 
Meanwhile, Netanyahu's Likud party set the guidelines for its upcoming primaries, clearing the way for the first defector from alternate Prime Minister Naftali Bennett's government to join its ranks. 
NETANYAHU'S PLEDGE FOR PEACE
Ahead of U.S. President Joe Biden's trip to Israel, the West Bank and Saudi Arabia this week, Netanyahu made a strategic pledge on Monday to forge peace with Saudi Arabia, if elected as Israel's next prime minister. 
"If I return to lead the State of Israel on your behalf, I intend to bring about full peace agreements with Saudi Arabia and also with other Arab countries," he said in a televised statement. 
"I would like to express my appreciation to the crown prince of Saudi Arabia, Mohammed bin Salman, for his contribution to the achievement of the four historic peace agreements we have brought – the Abraham Accords," Netanyahu said.
The timing of the former Israeli premier's remarks, two days ahead of Biden's tour, might be seen as a preemptive claim to diplomatic progress that might accrue on the Israeli-Saudi front. 
Netanyahu's remarks also put pressure on the U.S. president, by establishing that, "for peace to hold in the region, MBS and leaders like him must be supported, not demonized," said Israeli-American political analyst Caroline Glick on social media.  
GANTZ-SA'AR MERGER
Israel's Defense Minister Benny Gantz and Justice Minister Gideon Sa'ar on Sunday formally merged their parties – Blue and White, and New Hope – creating a joint list that will run in the Nov. 1 elections. 
The two Israeli statesmen announced that they are "laying the cornerstone for the next government." 
Gantz is a former IDF chief of staff who leans center-left. His political career kicked off in 2019 when he ran for office alongside current interim Prime Minister Yair Lapid. In 2020, Gantz broke away from Lapid to form a short-lived unity government with Netanyahu, with a premiership-rotation deal that never materialized for him. 
Sa'ar is a long-serving lawmaker in the Knesset, the Israeli parliament, and a former prominent figure in the right-wing Likud party. 
After failing to beat Netanyahu in the party's internal primary elections in 2019, Sa'ar formed his own party, New Hope, with several other Likud defectors. Recent polls have shown that New Hope could struggle to pass the threshold on its own. 
In their appeal to Israeli voters, Gantz and Sa'ar introduced their new alliance as "patriotic right" with "centrist national-security" policies.
"The edges and extremes have set the tone for too long, and the Israeli center remained without a voice," Gantz said. "We arrived at good agreements that will enable us to serve the people of Israel as two parties and movements that express the responsible, realistic, secure and liberal voice." 
Gantz and Sa'ar's joint list has the potential to take votes from both Lapid and Netanyahu but, in the elections' aftermath, they might agree to join a leading coalition of either premiership contender.
Lapid has welcomed the formation of the new party, wishing "good luck" to his once political-peers, once-rivals.
"I am convinced that your intentions are good. I look forward to continuing to work with you on behalf of the citizens of Israel," Lapid wrote on social media.
MK AMICHAI CHIKLI FREE TO RUN
Former Knesset Member Amichai Chikli, a lawmaker for the Yamina party, is likely to join Netanyahu's Likud party in the coming elections. 
Chikli was the first defector to undermine the Bennett government. As a "deserter," he was banned from running within an established faction in the next election. Chikli then submitted an appeal over his "defector" designation with the Jerusalem District Court, claiming the status was unfair and undemocratic.
A new agreement on Sunday overturned the designation, clearing the way for Chikli to deliver another boost for the right-wing party, which is leading in the polls. 
Following the court's ruling, several Likud lawmakers tweeted messages to congratulate him. 
"Chikli must be in the Likud. He deserves it!" said Likud MK Miki Zohar. 
"Welcome Chikli!" added a second Likud MK, Yoav Kisch. 
For many on the Israeli right, Chikli represents ideological and political integrity, as he was the first lawmaker who ran with Bennett but rejected his decision to form a broad government with centrist, left-wing and Islamist parties. Instead, he remained loyal to Bennett's right-wing voting base. 
Chikli and Yamina-party lawmakers who followed in his footsteps, such as Idit Silman and Nir Orbach, eventually paved the way for the collapse of the Bennett-Lapid government.   
FAR-RIGHT EYEING MERGER
Israeli parties have until Sept. 1 to forge and submit their final member lists in order to run in the elections. Until then, more parties can form, change or merge. 
One such potential merger could involve two far-right parties. MK Itamar Ben-Gvir, the leader of the Otzma Yehudit party, urged the Religious Zionism party head, MK Bezalel Smotrich, to join forces with him. 
"Yesterday we saw the left unite in order to win the elections. Sa'ar and Gantz are doing whatever is necessary for them to beat the right. They know that in order for them to win they need to merge now," Ben-Gvir said on Monday. 
"The left is maximizing its power, while on the right, things are still shaky. We can't fight for months and then reach the elections exhausted – the public does not deserve it; the State of Israel does not deserve it," he was quoted as saying by The Times of Israel. 
LIKUD PRIMARIES
The upcoming elections might be Netanyahu's final opportunity to re-emerge as prime minister of Israel. To that end, he will require a strong supporting cast in the Likud party. 
Unlike some other parties, the Likud finalizes its list through a primary election, in which party members elect their representatives and the order of their ranking. For most Israeli parties, the party chair designs their lawmaker list. 
The upcoming Likud primaries are scheduled for Aug. 3, and Netanyahu is unlikely to face challengers for the chairmanship. The party's central committee has approved his request to reserve five places for his own nominations – slots 14, 16, 28, 37 and 48.
The party is projected to win at least 36 Knesset seats, according to Israel Hayom. This represents more than half of what Netanyahu needs to become Israel's next prime minister.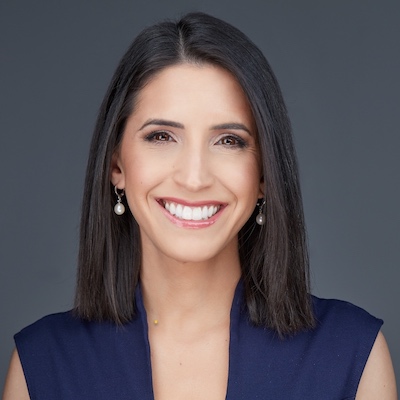 Tal Heinrich is a senior correspondent for both ALL ISRAEL NEWS and ALL ARAB NEWS. She is currently based in New York City. Tal also provides reports and analysis for Israeli Hebrew media Channel 14 News.
A message from All Israel News
Help us educate Christians on a daily basis about what is happening in Israel & the Middle East and why it matters.
For as little as $5, you can support ALL ISRAEL NEWS, a non-profit media organization that is supported by readers like you.
Donate to ALL ISRAEL NEWS
Current Top Stories
Comments