israeli election results 2021
Game of Thrones: Is the anti-Netanyahu camp looking to make Defense Minister Benny Gantz their consensus candidate to be prime minister?
Rumors buzzing in Israel media, along with talk of passing new law that would ban Netanyahu from serving as PM because he's under indictment
Could Benny Gantz, head of the Blue and White party, be tapped for coalition leader in an anti-Netanyahu government? And will Naftali Bennett, Yair Lapid and Gideon Sa'ar follow him? (Photo: Flash90)
JERUSALEM — With the final vote count being constantly updated – and continued uncertainty as to whether Prime Minister Benjamin Netanyahu will be able to form a coalition – rumors are buzzing throughout the Israeli media that the "anti-Netanyahu" camp is considering three new moves to seize the initiative.
First, they are considering banding together to elect a new Speaker of the Knesset (parliament) from one of their own.
Second, they are considering passing a law that would ban a member of Knesset from serving as prime minister if he or she is under indictment. If passed, this would bar Netanyahu from forming his own coalition and remaining prime minister since he is currently on trial in three separate criminal corruption cases.
Third, as members of the anti-Netanyahu camp discuss which Member of Knesset among them could emerge as a consensus figure to serve as prime minister, there is talk of forming a new government under Blue and White leader Benny Gantz. 
A senior political source in a key position inside the "anti-Netanyahu camp" told ALL ISRAEL NEWS that coalition talks are already underway to find a consensus candidate and did not deny that Gantz's name is one of the names being actively discussed.
"Discussions are held continuously and constantly," the source said, "but there's nothing that I can confirm yet."
This last move is so intriguing that we should start there.
COULD GANTZ EMERGE AS PRIME MINISTER?
At first glance, one might think that Yair Lapid is best positioned to be PM. After all, he and his centrist Yesh Atid party are on track to win 17 or 18 seats. 
However, the "anti-Netanyahu camp" absolutely must have the support of Naftali Bennett and his Yamina party, which has 7 seats. 
And earlier this week Bennett signed a pledge on live TV vowing never to serve in a government in which Lapid was prime minister.
So, that seems to rule out Lapid as premier.
For his part, Lapid says removing Netanyahu is the most important objective, not becoming prime minister himself. That would suggest he is open to supporting someone else. But could he support Gantz?
In the last three election cycles, Gantz and Lapid were allies. But they broke when Gantz decided to form a national unity government with Netanyahu and Lapid chose to become leader of the opposition instead.
There were strong words between them – but Gantz has since apologized to the nation, to his party, and to Lapid personally, saying he had made a mistake to trust Netanyahu.
"Netanyahu is steeped up to his neck in conflicts of interest. His refusal to appoint a state's attorney and a permanent justice minister proves just how problematic his tenure as prime minister is," Gantz said." I am very hopeful that all of the parties in the pro-change bloc understand this and that they unite in the effort to replace him."
Meanwhile, if Israel is forced to go to a fifth round of elections, Gantz could become prime minister anyway – at least for a while.
According to the coalition agreement that Gantz and Netanyahu signed last year, Gantz will automatically become prime minister on Nov. 17 unless the Knesset elects someone else.
Bennett likes and respects Gantz.
So do most of the other members of the "anti-Netanyahu camp."
True, many political analysts thought that Gantz and his Blue and White party were going to become extinct in this election. For a time, public polls suggested they were not going to clear the threshold of 3.25% of the vote.
But Gantz has had a "resurrection" of sorts in recent days, and is now on track to finish with 8 seats.
While it might seem crazy that someone with 8 seats should become prime minister, it is actually not out of the question that Gantz would emerge as the one person everyone in the "anti-Bibi" camp could support.
The "X" factor is Mansour Abbas and his Arab Islamist party, Ra'am. Would they support Gantz – a former chief of staff of the Israeli Defense Forces and the current defense minister – as prime minister?
Only if they are determined to remove Netanyahu from power. So, that's something we'll have to keep a close eye on.
WILL A NEW SPEAKER OF THE KNESSET BE ELECTED?
Sources inside the "anti-Bibi camp" are saying the first move they need to make is to gain operational control of the Knesset.
"The so-called anti-Netanyahu bloc of parliamentarians will first look to replace Knesset Speaker Yariv Levin, as well as a number of members on committees vital to the process before enacting the plan," Israel Hayom reported.
This would be the first test of whether there are at least 61 Members of Knesset who can come together and agree on anything.
Of course, someone would have to emerge as a consensus candidate to elect a Speaker. So that will take some negotiation. 
In theory, Gantz could be made Speaker first, to be replaced later by someone else. That happened last year when Gantz was negotiating to become defense minister and alternate-prime minister.
WILL THE KNESSET PASS A LAW BARRING NETANYAHU FROM SERVING?
On Thursday morning, the Hebrew-language newspaper Maariv, reported on another tactic being pursued by opposition parties. 
Yisrael Beytenu party leader Avigdor Liberman is apparently spearheading an effort to pass a law that would block Netanyahu from forming a government again based on his indictment on corruption charges.
According to reports, the legislation would be pushed forward by Omer Barlev, a former Knesset member who is reentering the government again after Labor rallied in the election for 7 seats.
An unnamed source told Channel 12 that Liberman was speaking with senior members of the anti-Netanyahu bloc.
"We must replace the Knesset speaker, and take control of the Knesset's Arrangements Committee, Finance Committee and Foreign Affairs and Defense Committee," he said.
He said that even if the differences between the various parties make forming a coalition together impossible, they can collaborate to pass a law to disqualify Netanyahu.
NETANYAHU'S SHIFTING FORTUNES
With 95% of the votes tallied, Netanyahu's bloc has only 52 seats in the Knesset. 
Thus, Yamina's 7 seats would not be enough to give Netanyahu a majority even if Bennett agreed to serve with Netanyahu.
Meanwhile, as noted earlier, with 4 seats Mansour Abbas of the Israeli-Arab party, Ra'am, is emerging as one of the most influential figures in these coalition discussions. 
Abbas (no relation to Palestinian leader Mahmoud Abbas) could give Netanyahu a majority if both he and Bennett joined the "pro-Netanyahu camp." 
However, the leader of the far-right Religious Zionism party has publicly vowed not to serve with Ra'am.
"You can get that thought out of your head," Bezalel Smotrich told Channel 12. "It's not happening."
Likewise, Abbas is telling reporters that he could not possibly serve in a Netanyahu coalition if it included the Religious Zionism party, which has been widely accused of anti-Arab extremism and racism.
These developments suggest that Netanyahu's path to remain prime minister continues to narrow.
Has it closed entirely?
It is still too early to say. A final vote count will not be in until Friday, at the earliest. Only after that will the parties be able to negotiate with confidence and decide which camp to formally join.
But, with some 95% of the votes counted, it appears that those who are against the prime minister are greater than those who are with him.
Likud is holding at 30 seats.
That's a loss of 6 seats from last year's election.
This is a dramatic turnaround from election night when Netanyahu all but claimed victory as the polls leaned in his favor for forming a majority government.
If neither the pro- or anti-Netanyahu camps can form a government, the country will head to a fifth round of elections. 

Joel C. Rosenberg is the editor-in-chief of ALL ISRAEL NEWS and ALL ARAB NEWS and the President and CEO of Near East Media. A New York Times best-selling author, Middle East analyst, and Evangelical leader, he lives in Jerusalem with his wife and sons.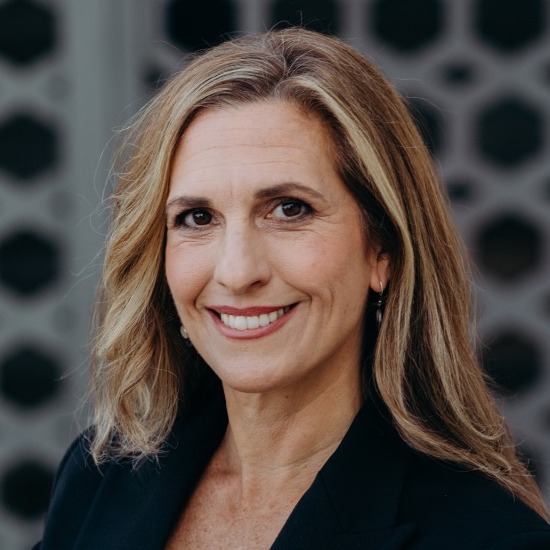 Nicole Jansezian was the news editor and senior correspondent for ALL ISRAEL NEWS.
Popular Articles
A message from All Israel News
Help us educate Christians on a daily basis about what is happening in Israel & the Middle East and why it matters.
For as little as $5, you can support ALL ISRAEL NEWS, a non-profit media organization that is supported by readers like you.
Donate to ALL ISRAEL NEWS
Latest Stories
Comments