Former naval attaché to Israel fighting for a slot in Congress
Meet Demetries Grimes, a candidate for Florida's 15th district, who was endorsed by former U.S. Ambassador to Israel David Friedman. Grimes told ALL ISRAEL NEWS he can be a "very strong advocate" for the Jewish state
Demetries Grimes (center) with Israeli Border Police officers in Jerusalem (Photo courtesy Commander Demetries Grimes)
A former combat navy commander who served as a naval attaché to Israel is fighting against "an army" of professional politicians to win his slot as the Republican congressional candidate for Florida's 15th district. 
If he wins on Aug. 23 – he is one of five Republican candidates – and then again in November, Demetries Grimes said he plans to take his message about the importance of a close relationship with Israel to the halls of Congress.
"The advantage of me coming into Congress is I will be able to educate people on both sides of the aisle on the importance of the strong relationship that we have with Israel," Grimes told ALL ISRAEL NEWS in a recent video interview. "Having lived in Israel and seen firsthand the rocket attacks and terrorist incidents, I can be a very, very strong advocate.
"But I am not being an advocate for Israel," he continued. "I'm advocating U.S. policy. What's in our interest … and what is Israel's interest are more aligned than ever. Israel is at the frontier between the East and West and is a vital ally."
Grimes served in Israel from 2007 to 2009.
Demetries Grimes at the top of Masada (Photo courtesy Commander Demetries Grimes)
According to the candidate, there are members of Congress today who have "hatred and malice" for America and Israel – though he did not name any members by name. He said that these congresspeople must be "neutralized through education and understanding… We have to educate the population that things that happen in faraway lands have a direct impact on what is going on here in our country."
Grimes served during the Obama administration. He said that the former president "pushed Israel a little bit further" away from the United States and was not fully committed to stopping Iran from achieving its nuclear ambitions. Grimes said that "what we are seeing now is a continuation of Obama's policies" under U.S. President Joe Biden.
"We need to be firm in saying that we will not allow – we will never, ever allow – Iran to achieve its grand vision," Grimes stressed. "It is not about slowing it down or making a deal so that we can say we made a deal and later on say that they violated it."
Grimes said that Iran and North Korea are aggressively pursuing nuclear ambitions so that they can "act without consequences," much as Russia has in its battle against Ukraine.
He said that former U.S. President Donald Trump tried to take back America's relationship with the Jewish state.
Among those who have endorsed his candidacy is Trump's former ambassador to Israel, David Friedman. 
Friedman said in a video that Grimes "believes in a strong U.S.-Israel relationship," that "anti-Zionism is anti-Semitism" and that "Israel is the solution, not the problem."
RUSSIA EMBOLDENED BY U.S. WITHDRAWAL FROM AFGHANISTAN
Grimes is considered one of America's top naval commanders. He completed seven deployments, and 100 combat mission tours, including in Afghanistan. He is a former military prosecutor and judge, including for trials involving al-Qaeda and Taliban.
As mentioned, he also served as a U.S. naval attaché in Israel, following a similar position in Greece. 
"I hosted the first Israeli fleet that came to do some joint exercises with the U.S.," he told ALL ISRAEL NEWS. 
Grimes also served as an advisor to NATO on issues relating to Russia and Ukraine, as well as a NATO special operations commander in London, where he received his MBA from the London Business School.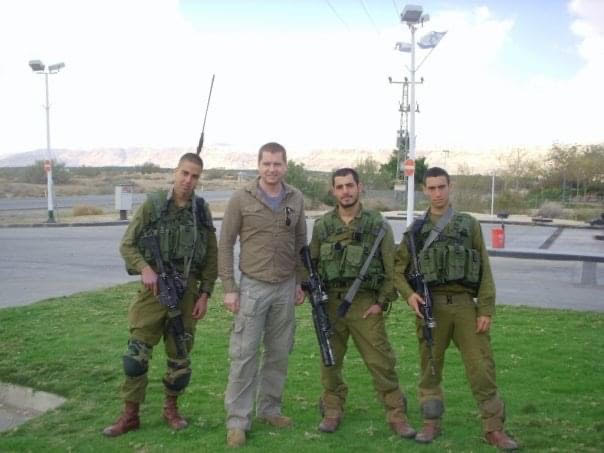 Demetries Grimes (second from left) with IDF soldiers in the Jordan Valley (Photo courtesy Commander Demetries Grimes)
"What we are seeing right now around the world are the consequences of the disastrous pullout from Afghanistan that this administration executed," Grimes contended. "It actually emboldened authoritarians around the world to be bolder in their moves."
He said Biden gave up U.S. energy independence by shutting down work on the Eastern Mediterranean oil and gas pipeline, which he helped push for while serving as a diplomat in Greece and Israel. 
"This was going to be the long-term solution to getting Europe off of Russian oil and gas," Grimes said, adding that the expensive project was meant to be offset by funding facilitated via some of the successes of the Abraham Accords. 
"Area partners were going to help finance the project as a way to deter Iran's nuclear ambitions," Grimes said. "We were going to defund Iran's nuclear ambitions."
GRIMES INFLUENCED BY CHRISTIAN FAITH
Grimes is a conservative Christian who was raised Greek Orthodox and continues to attend church. A member of the Archbishop Lakovos Leadership 100 Fund, he told ALL ISRAEL NEWS he is a "proud Christian."
"My faith has kept me grounded. It has given me the foundation for being the person I am," he said.
While in Israel, some of his favorite experiences were enjoying the rich Christian history and culture. 
"I've gone up on the Mount of Olives, looked at the sunset and gold domes glistening in Jerusalem, and it was just an incredible feeling," Grimes said. "I tell people I have seen the sunset and rise in Jerusalem, and it is something extremely special. It is a different kind of light."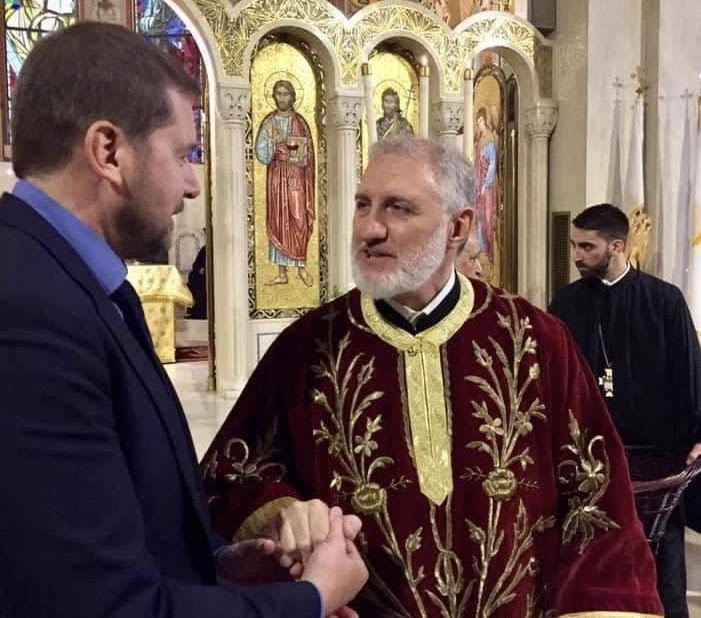 Demetries Grimes with Greek Orthodox Archbishop Elpidophoros of America (Photo courtesy Commander Demetries Grimes)
He has also walked the Via Dolorosa and stood at the top of Masada. 
"All of these sites are significant in that they remind us of what is possible for humanity by being faithful, a good servant citizen, and a servant of God," Grimes concluded.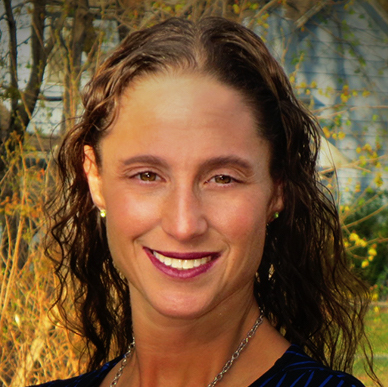 Maayan Hoffman is a veteran American-Israeli journalist and strategic communications consultant. She is Deputy CEO - Strategy & Innovation for the Jerusalem Post, where she also served as news editor, head of strategy and senior health analyst.
A message from All Israel News
Help us educate Christians on a daily basis about what is happening in Israel & the Middle East and why it matters.
For as little as $5, you can support ALL ISRAEL NEWS, a non-profit media organization that is supported by readers like you.
Donate to ALL ISRAEL NEWS
Current Top Stories
Comments