Female Israeli prison guards claim they were 'pimped' to Palestinian prisoners in exchange for intelligence information
Allegations have captivated the public after female soldiers come forward with accusations of sexual assault and coverup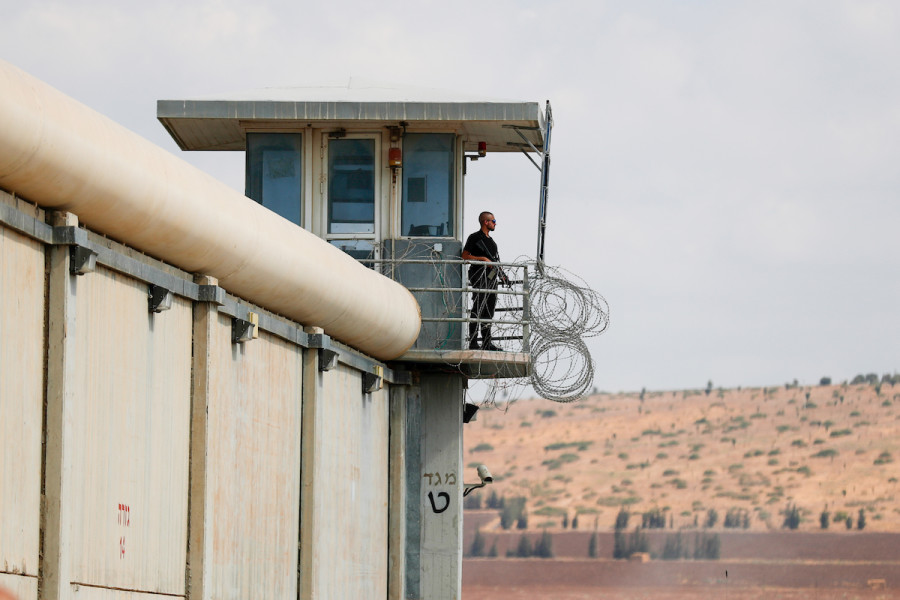 Gilboa prison in northern Israel, Sep. 6, 2021. (Photo: Flash90)
A bombshell scandal, labeled the "Prison Pimping Affair," is sending shockwaves through Israel with a series of sexual assault allegations against Palestinian prisoners, including rape.
At least six female Israel Defense Force soldiers who served at Gilboa Prison as guards between 2014 and 2017 have come forward with the accusations. 
Adding fuel to the fire, the now former soldiers claim that the rape and sexual abuse were committed with the full knowledge of their colleagues and bosses, who were male prison officers and commanders. 
One former soldier, who was identified by the Times of Israel as Hila, described how she was being "handed over" by a prison commander to a dangerous terrorist "so that he could hurt me and sexually abuse me again and again."
According to the female soldiers, they were used as sexual objects in exchange for intelligence information that the prisoners provided to their supervisors. Often, they were placed in a specific section of the prison, where security prisoners are jailed. This practice took place at the request of a Fatah terrorist and high-security prisoner named Muhammad Atallah. 
"A Palestinian terrorist with blood on his hands controlled all prison officers and staff members, who were carrying out his bid without any dissent. He would send his filthy hands and touch female soldiers without any hindrance," Hila said in an interview with Channel 12 News. 
Another ex-guard named "Yael" said that "Muhammad Atallah was the prison's de-facto commander."
"He decided which guards will work and where, he ran everything," she said. "Guards were sent on various missions while the officers intentionally orchestrated that a female guard will remain with him. They didn't care."
The ongoing affair was first revealed in 2018 by Israel's right-wing Channel 14 (formerly Channel 20) but was never properly legally investigated. The case was reopened last year after new evidence emerged, when the prison's warden Freddy Ben Shitrit corroborated some of the guards' allegations. 
During his testimony in 2021, Ben Shitrit said that before he arrived at the prison, employees had "pimped out female soldiers to fulfill some form of needs, not for professional, nor for operational purposes."
Ynet reported last week that the Israeli police are now looking into the claims against Atallah, who has been held in solitary confinement since 2018. 
The matter of the investigation was revealed after a district court overturned a gag order on the case, however the severity of the offenses attributed to Atallah still remains blacked out. 
Keren Barak, the lawyer representing the victims in the case, was quoted by The Times of Israel saying that "Israeli commanders pimped IDF soldiers and guards together with a terrorist with blood on his hands in order to satisfy his sexual needs. The State of Israel can no longer ignore these women. It must support them, rehabilitate them and acknowledge them as terror victims. Everyone involved must be brought to justice and the investigation needs to look into how far this went." 
On Monday, Prime Minister Yair Lapid commented on the scandal for the first time, saying that "new horrifying details emerged in the Gilboa Prison pimping affair." Lapid added that over the past week there have been other cases of violence against women, including a murder of a woman by her husband and a daughter by her father, and stated that a new committee will be formed to look at these events. 
Lapid visited the prison on Tuesday and requested that a hotline for conscript female guards be opened.
"The State of Israel will not stand aside if there is concern that a conscript female guard in the State of Israel was raped or harassed by terrorists," he said during the visit. "However, we will maintain this organization because the lives of all Israeli citizens depend on its strength, power and integrity."
Defense Minister Benny Gantz has ordered Interior Minister Omer Barlev to re-examine to deployment of mandatory IDF female soldiers to Israel's prison authority, according to a Ynet report. 
"A military service that involves dealing with security prisoners requires proper and extensive training," Gantz said.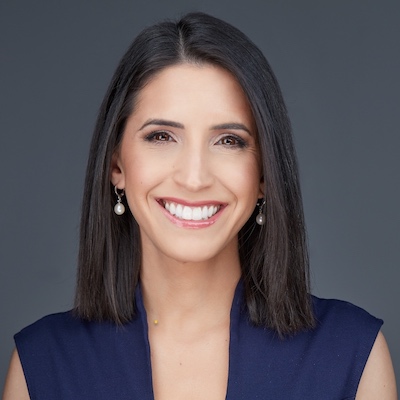 Tal Heinrich is a senior correspondent for both ALL ISRAEL NEWS and ALL ARAB NEWS. She is currently based in New York City. Tal also provides reports and analysis for Israeli Hebrew media Channel 14 News.
A message from All Israel News
Help us educate Christians on a daily basis about what is happening in Israel & the Middle East and why it matters.
For as little as $5, you can support ALL ISRAEL NEWS, a non-profit media organization that is supported by readers like you.
Donate to ALL ISRAEL NEWS
Current Top Stories
Comments