Fascinating new book about the faith and courage of the 16 most important Jewish and Arab women in the Bible races up the bestseller list
As Easter approaches, Fox News anchor Shannon Bream has published The Women of the Bible Speak – I cannot recommend it highly enough
Shannon Bream, Fox News anchor and author of The Women of the Bible Speak.(Photo: Fox News screenshot)
JERUSALEM – In the week of Passover and Easter – two of the most important holidays in the Jewish and Christian world – a Fox News Channel anchor has published a fascinating and inspiring new book about the 16 most intriguing Jewish and Arab women in the Bible, and the lessons they can teach us today.
The Women of the Bible Speak, the second book written by Shannon Bream, was released on Tuesday. 
It has already hit #1 on Amazon's list of inspirational books and Christian biographies. 
As of Friday, it was #5 on Amazon's list of its bestselling books in the world.
I suspect it will be a bestseller for weeks – possibly months – to come, and I cannot recommend it highly enough.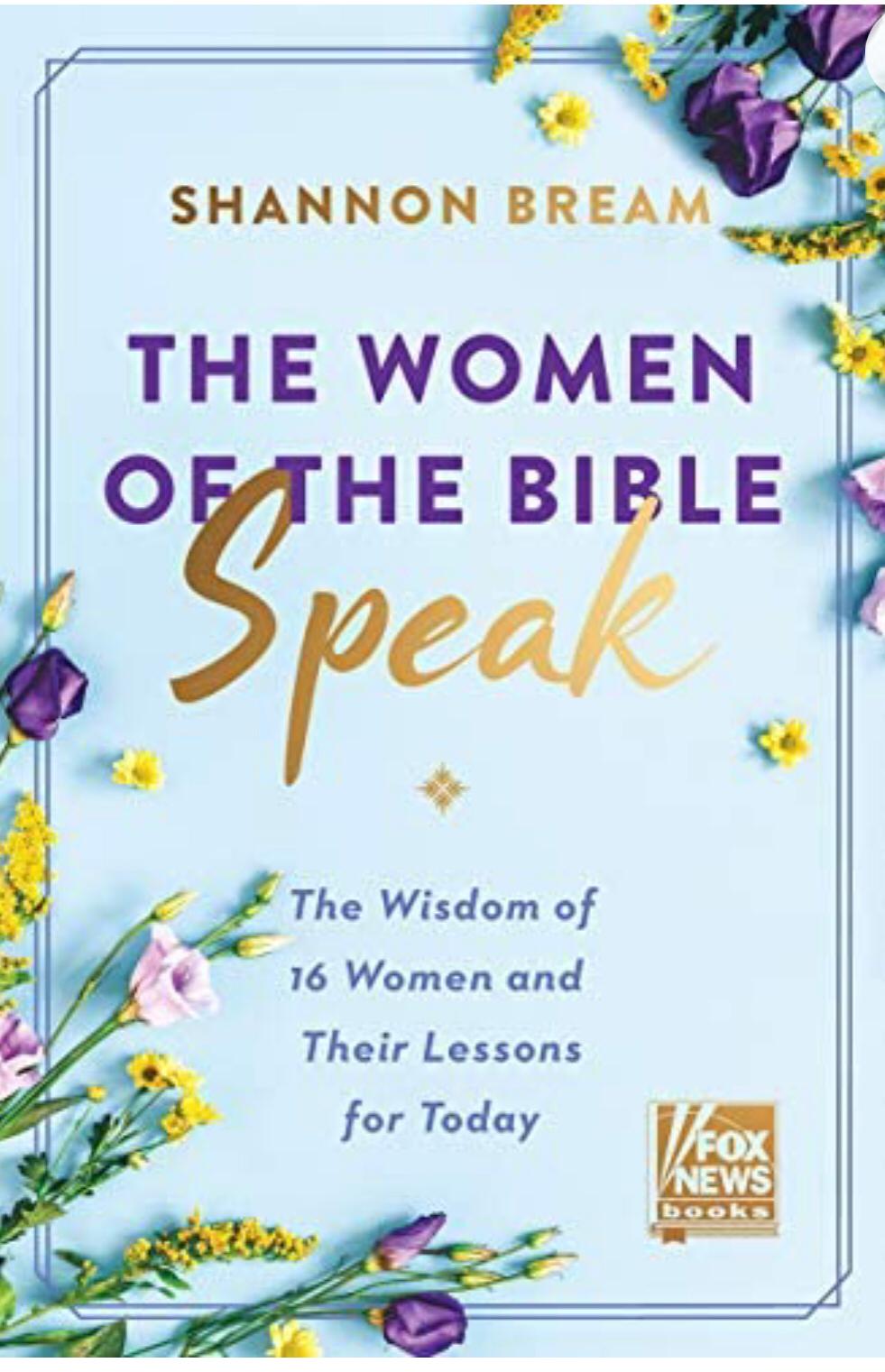 "Throughout the Bible, women are at the center of some of the most critical events," Shannon notes in her introduction. "They were bold and brave, finding courage in the moments when everything hung in the balance. They were voices of truth and reason. They were steady and creative, following God's direction when it didn't make sense by the world's standards."
"In this book, you'll hear their stories, watch the women come alive as we dig into their lives' significance. Individually, their accounts are powerful. Yet, here, we will consider the women in pairs, finding the commonalities in their callings and challenges. Some of the women knew one another. Others were connected simply by a thread of common purpose, one that becomes more illuminated as we study the women side by side."
Shannon hosts "Fox News @ Night" every weekday at 11 p.m. EST, one of the top-rated programs on America's top-rated cable news network. 
A lawyer by training, she is also the Supreme Court correspondent for Fox News, covering everything from the latest precedent-setting decisions to the political fireworks over nominations for new Justices to the Court to the lives and activities of current Justices. 
A devout Evangelical Christian, Shannon was born and raised to a strong Christian family in Florida.
She graduated from Liberty – the largest Evangelical university in the world – and married her college sweetheart, Sheldon, also a strong Evangelical whom she met at Liberty.
Though deeply blessed in her personal life and highly successful in her professional life, Shannon and her husband have faced enormously painful battles from life-threatening illnesses to life-threatening depression, seasons in their lives that have severely tested their faith in God.
"I've known these [Bible] stories my whole life, and yet I found fresh inspiration in studying them anew," she writes in the book's epilogue. "I pray readers around the globe will also draw strength and courage from these women."
I already have.
I had a chance to take a sneak preview of the book before it was published, and immediately pre-ordered copies for my wife, Lynn, my mom and Lynn's mom.
Lynn and I first met Shannon and Sheldon about a decade ago when we lived in northern Virginia. As we all attended the same Evangelical Bible church, we invited them to our home for dinner and whether we were talking about the Scriptures, politics, the media or life in Washington, we so enjoyed their company.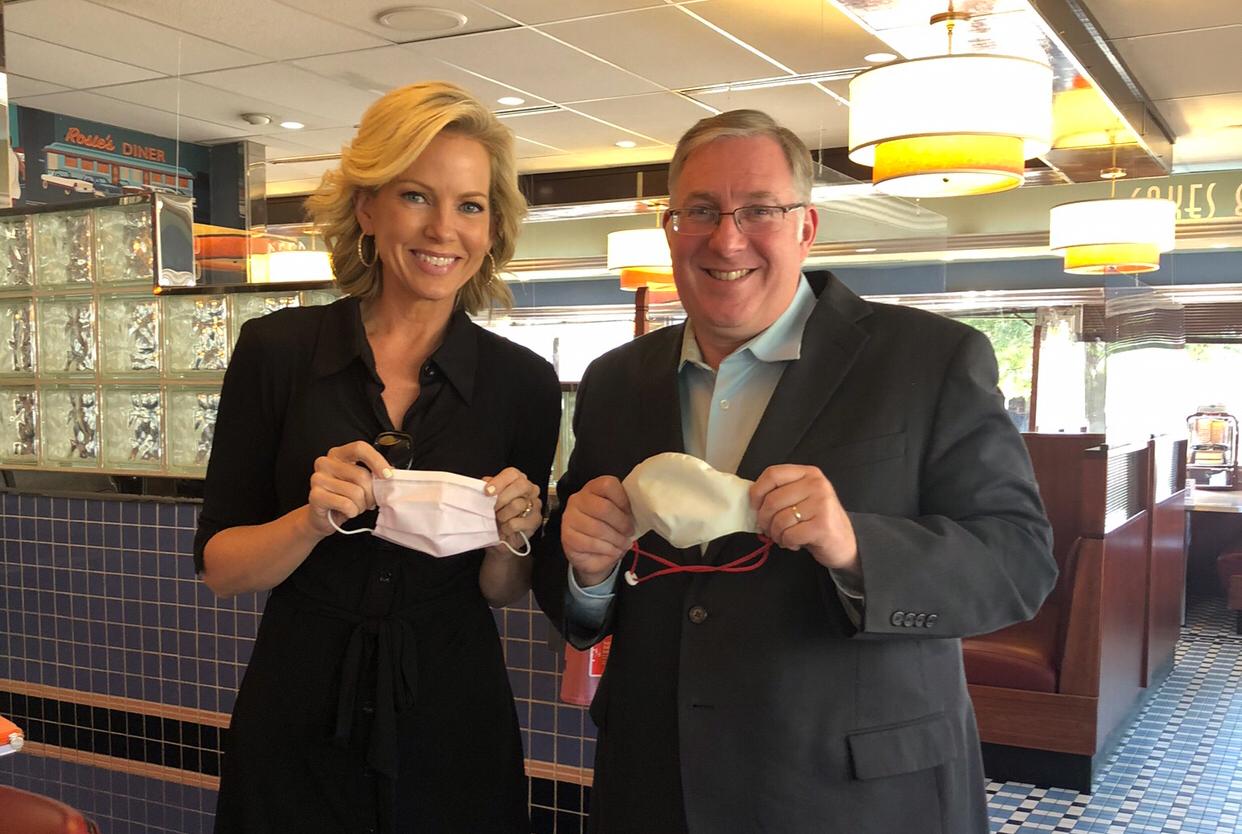 Shannon Bream and Joel Rosenberg
Over the years, Shannon has had me on her program many times, sometimes discussing my books but always talking about the news and trendlines in Israel and the Middle East.
When Shannon made her first trip to Israel a few years ago to cover a state visit by former Vice President Mike Pence, Lynn and I had lunch with Shannon and her team at the King David Hotel. 
It had been a life-long dream of hers to visit the Holy Land, as it is for most Evangelicals. Unfortunately, she barely had time to do much sightseeing on that lightning fast visit. 
Ever since, we've been encouraging her to bring Sheldon for a real visit – private, quiet, without a tour group, away from the crowds – so they can really see the land and people of the Bible for themselves. 
While COVID has made that impossible so far, Shannon's new book reveals how captivated she is by the stories of the Bible, and particularly by the Old Testament women who learned to trust the God of Israel, and the women of the New Testament who came to trust God's only begotten Son, the Lord Jesus Christ.
The book's chapter titles show the wide range of women whose lives Shannon explores:
Sarah and Hagar: Women of the Covenants

Rachel and Leah: Sisters and Rivals

Tamar and Ruth: Outsiders

Deborah and Jael: Women of Valor

Hannah and Miriam: Speaking God's Truth

Esther and Rahab: Unexpected Heroes of Faith

Mary and Martha of Bethany: Two Pathways 

Mary, the mother of Jesus, and Mary Magdalene: Witnesses to the Gospel  
Last week, Shannon interviewed me on her nightly program about ISIS and Iran, two of the most serious threats facing Israel today. 
But we couldn't help but talk about this new project of hers and why I have enjoyed it so much.
"You have been gracious enough to read my new book," she noted. "And I think about Queen Esther and the story of her stepping up, defending the nation of Israel, as it was dispersed at that time. And she's one of the women I wanted to highlight because she was somebody who led to where Israel is today as its own nation."
"You're absolutely right," I responded. "I'm so thrilled that you've written this book, The Women of the Bible Speak, because too often in our culture, much less in ancient cultures, women were not given an opportunity to speak and to use their God given gifts and talents."
"By the way, I bought the book for my mother, for my mother-in-law, and most importantly, for my wife," I told her. "So, I'm excited about it." 
"And you're right, this issue of Iran – Iran has been threatening to annihilate the Jews back 3,000 years ago under Haman and the Persian Empire. And who was it but a woman – a wonderful woman, a beautiful woman, a smart and faithful-to-God woman named Queen Esther, whom God used very decisively. And in your book, you really do a great job not just on that story, but in multiple stories, showing how God has used women – sometimes in their frailness and in their weakness – but God has given them tremendous strength and courage, that has sometimes been much better than the guys. I would note the women who went to the tomb to see Jesus resurrected, and the men were nowhere to be found. And you point that out."
"Well, it was a blessing to me and an encouragement to me writing it, as your books always are for me to read as well, Joel," Shannon concluded. 
The Women of the Bible Speak is a "recommended read" in the ALL ISRAEL NEWS Book Club – and you can order a copy by clicking here.

Joel C. Rosenberg is the editor-in-chief of ALL ISRAEL NEWS and ALL ARAB NEWS and the President and CEO of Near East Media. A New York Times best-selling author, Middle East analyst, and Evangelical leader, he lives in Jerusalem with his wife and sons.
A message from All Israel News
Help us educate Christians on a daily basis about what is happening in Israel & the Middle East and why it matters.
For as little as $5, you can support ALL ISRAEL NEWS, a non-profit media organization that is supported by readers like you.
Donate to ALL ISRAEL NEWS
Current Top Stories
Comments